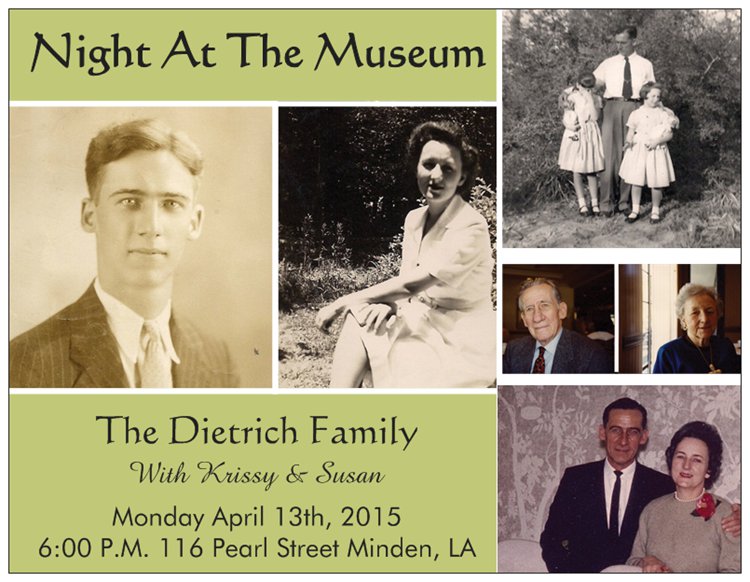 Susan Dietrich Rolfs and Kristine Dietrich Keating will tell the story of their family's love for Minden and their contributions to the community at the Night at the Museum on April 13.
Sue and Warren Dietrich, known as "Sue Dee" and "Dee," established their residence in Minden in the late 1930s. Sue is from southern Arkansas and Dee from New Orleans. Although they had no prior connections to Minden, they met here and created a life together rich with lasting friendships and service to the community.
"Don't miss a chance to hear about one of Minden's long time families," museum director Schelley Francis said.
Museum events take place in the Media/Learning room at the Dorcheat Historical Association Museum located at 116 Pearl Street in downtown Minden.
Doors will open at 5:30 p.m., with first-come, first-served seating. Program begins at 6 p.m.; admission is free with potluck desserts and snacks welcome.
For more information, contact Francis at 377-3002 or visit www.museuminminden.blogspot.com.