Lying supine and watching television wouldn't be a bad gig if your leg wasn't shattered from a motorcycle wreck. I discovered bathing and tolerable food are integral to being a cheerful fellow, amenities denied during my hard time in the Shreveport infirmary. After eleven days and nights in a dreary setting, I was ready to move on.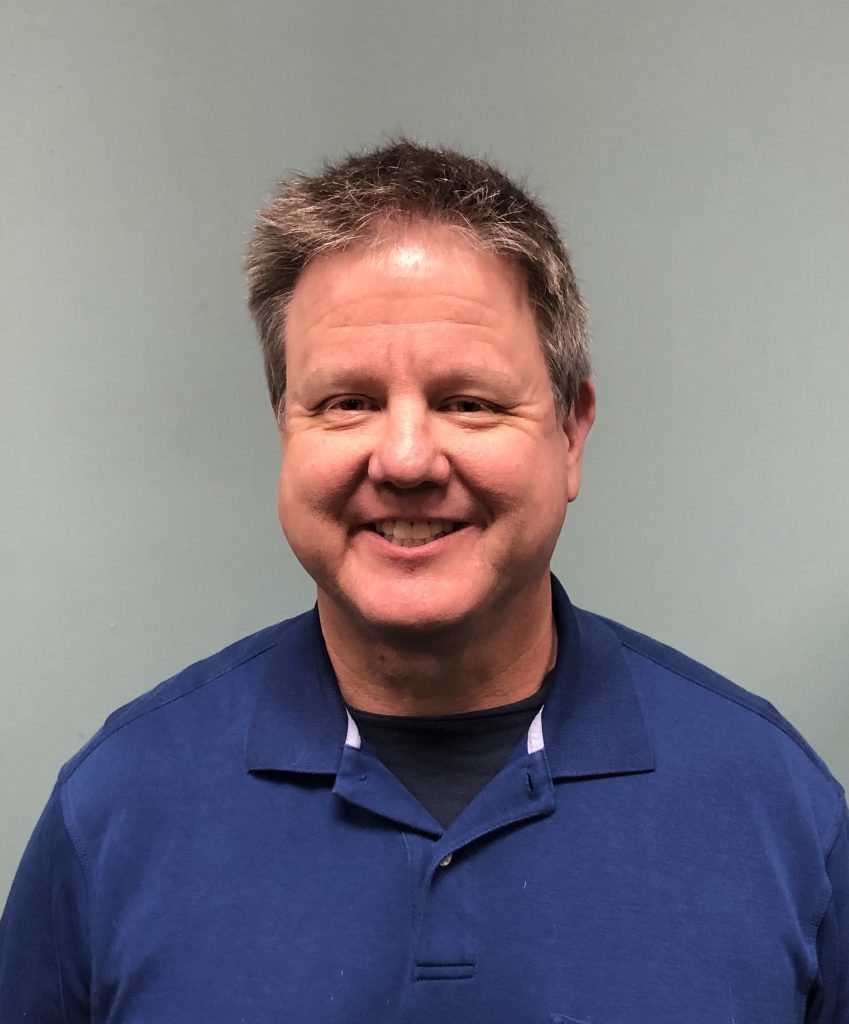 Transferring from the Shreveport hospital to the Minden Medical Center felt like going from a prison to a motel and that's no hyperbole. MMC has a great facility for physical and occupational therapy. The room's a gym for folks on the mend. Stroke victims. Fall victims. Accident victims. I was very pleased how I was treated at our hometown hospital.
Physical therapy involved strengthening the legs. Therapists tied a strap around my stomach below the broken ribs and escorted me hopping on my walker down the hall. Physical Therapist Megan bestowed upon me her ultimate compliment when she remarked, "He has the most beautiful non-weight bearing gait I've seen." Juanita dutifully followed behind with a wheelchair at the ready should the gait falter.
PT Janet massaged the fascia around my ribs. This is the connective tissue supporting together internal organs and mine had clumped together after so many days in a hospital bed. She viscerally compared it to the cellophane looking coating on a skinned deer, I guess a common sight in hunting-happy Louisiana.
PTs Heather and Anne were great sources of encouragement, alternately challenging coaches and supportive cheerleaders. They were so good with me and others I watched during my time in the gym.
Occupational therapists worked my arms and upper body motor skills. OT April reintroduced me to showering. She had to bag my cast to assist me with my first shower since the Harley crash. Go a couple weeks without a shower and you gain a new appreciation for the sensation. Back in the gym, I noted with another patient April shadowing his arm weight lifting workout alongside him. It spurred him on and gave her exercise too.
OTs Kim and Chelsea worked with me on arm strengthening weights and hand pedaling a portable exercise bike with no wheels. Five minutes was challenge aplenty when you've ten broken ribs compromising your breathing. Seven minutes was really grueling but I was able to do multiple sets. I spooled up and down a weight tied to a horizontal bar. I lifted tiny rubber dumbbells. They mercifully restricted the vertical weightlifting to my right hand the first few days. The left ribs were still very sore.
Unlike my previous location, MMC nurses helped keep me clean without complaint. They bagged my leg to help me shower. They ensured I was presentable. They quickly answered buzzer summons. They came to the rescue. They brewed decent coffee. Even with cognitive abilities compromised by opioids, I particularly remember and appreciate Cecilia the outstanding night nurse.
The nurses removed my immobilizer and the bandages. Daily they inspected, cleaned, and dressed my wounds which seemed it should have been a part of my regimen all along. At my previous lodging, the leg immobilizer was only removed before dawn Monday mornings to allow the elusive Shreveport surgeon a peek at my progress. At MMC, it was seen to everyday by Tamisha, Jessica, Brandy, Beverly, Wandonia, and two different Jans.
Speech therapist Frank helped me with a portable device measuring lung capacity. My inhalation power increased considerably over the course of a week. At least one of those pesky broken ribs punctured my lung.
Rehabilitation Program Director Tori checked on me frequently. Like everyone I encountered at MMC, she was kind and an attentive listener. Doctors Courtney and Phillips visited my room to assess my condition. Two fellows who took the time for conversation to bolster my spirits rather than sprinting through their rounds.
My case worker Ashley worked continuously on my behalf. She first visited me at the Shreveport hospital with encouraging news of impending transfer, her words a figurative metal rasping file smuggled in a cake. She checked on me at MMC multiple times. She worked with my insurance company and lined up medical equipment and home healthcare therapists for my convalescence. She even phoned me after I was discharged and sent home.
My stepdaughter Mandi, originally a Minden obstetrics nurse but now working in hospital administration, returned to her nursing roots and helped me when I sunk to my Caddo Parish nadir with a wash rag bath, hair wash, and shave while laboring behind the scenes to get me to MMC. Next to my devoted wife Lisa who has enough on her plate without yet another ailing family member, Mandi has been a devoted caregiver to me in recent weeks. She even gave me a haircut after my return home. They tell me it looks better from the front than the back.
I wondered if Mandi's position afforded me special treatment at MMC after enduring neglect in Shreveport. But I don't think so. I observed how other patients were treated. MMC is a more caring and compassionate place to be hospitalized. I know Shreveport's a busier burg than Minden. But liking and caring for people can and should transcend patient traffic.
Some of the most terrifying hospital staff in Shreveport were the X-ray technicians. Veritable blacksmiths who manhandled me and my broken ribs in an effort to get their desired pictures. They might strike early in the morning, rousing me from sleep with a sadistic board to slide behind my back. I feared their arrival. I knew they were coming for me.
Brielle the MMC X-ray tech was much gentler and more considerate. She gave me the choice of standing or sitting, shooting my chest in profile and sparing me the brutal platform brace. I no longer quaked in terror at the sight of an X-ray technician.
After 19 days and nights in two hospitals, I was discharged the day after Labor Day. A few hours before I officially turned 58 years old, I was chauffeured home in Lisa's van. I was delighted to be reunited with my wife and cats. It was the best birthday gift.
I've added household accessories helpful to my recovery. A walker with wheels, a bench in the shower, a vertical extension for the toilet seat, and a wheelchair. I'm home and slowly recovering with the assistance of therapist visits to my house. Jennifer the OT oversaw my regimen of workouts with three-pound weights. PT Dean helps me gradually increase the angle of my leg brace. When you read this, the brace governor will be set at a bona fide right angle of 90 degrees. I figured that as far as I need go but Dean tells me a knee actually bends farther. In a few weeks, I can again put weight on the left leg as prelude to regaining the ability to walk. Then I can return to work.
Never break a limb. Memory might be foggy, but I seem to recall childhood friends breaking an arm or leg returning to school in a couple days with a plaster cast for all to sign. This is something much worse. I can't even be trusted on crutches yet. Or trying out the odd shillelagh my brother Eric loaned me to assist in my balance or foster my interest in Irish martial arts.
Webster Parish, we are lucky to have a facility like MMC with so caring and capable a staff.  When you're in need of medical attention, don't make the assumption that bigger must be better and head to the big city without first investigating our hometown hospital.  I can testify you'll be treated right at the Minden Medical Center.
Dirk Ellingson is a Minden native and pharmacy technician at Walgreens in Minden.