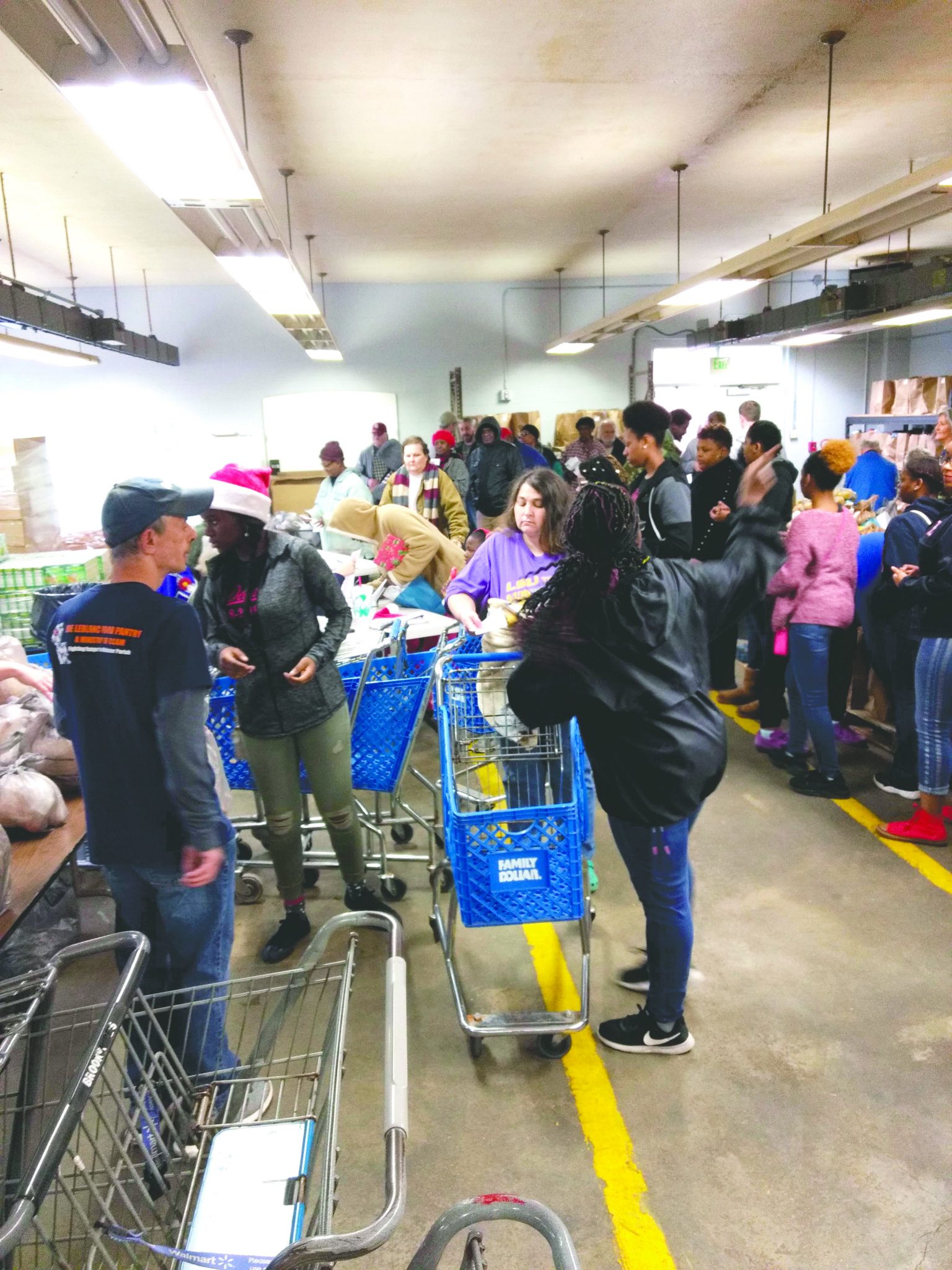 It's the Season of Giving, and Joe Leblanc Food Pantry is giving a little extra through the Feed a Family Program. The pantry distributed 1350 bags of food Saturday, December 15. 600 of those were Christmas Feed a Family distribution bags which were sponsored by many members of the community.
Each bag contained a hen, dressing, cranberry sauce, sweet potatoes, corn, carrots, green beans, pudding mix and pie crust.
"People are always really grateful for it. We had a huge turnout just like Thanksgiving. We had probably a record number of people show up for distribution. Everybody was very appreciative. They're just excited to get the help," pantry director Jessica Lewis said.
The Coca Cola Bottling Company donated a two liter of soda to every family who received food at the distribution and there was a record number of volunteers. The members of Delta Sigma Theta Sorority, Inc. Minden Alumni Chapter and their debutants accounted for over 30 volunteers.
The Joe Leblanc Food Pantry is a ministry of the Christian Church at Minden. They are located on Constable Street at the former Northwest Louisiana Technical College building. The pantry is open Tuesday through Friday from 9:00 am to 2:30 pm.