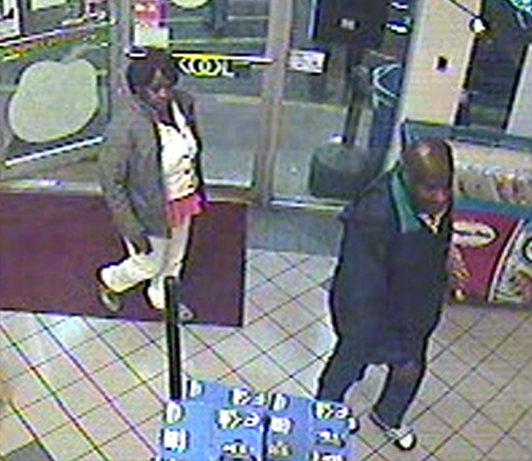 DIXIE INN – Dixie Inn Police is seeking the public's help in identifying a couple accused of running over a man during the Easter Holiday weekend.
Police Chief James Edwards describes the couple as a male and female in their 40s. They are of average height and weight, he says. They appeared to be driving a dark colored Toyota sedan, probably blue, he said.
The incident occurred around 10 p.m., Friday, March 25, at the Dixie Inn truck stop at the fuel pumps. Edwards says a man was walking across the parking lot, and he walked in front of the vehicle.
"The car pulled out and just hit him," he said. "We could see on the video that the car stopped, so we feel pretty confident they knew they hit something. After that, the car took off again."
He says through study of the video, it appears the victim was dragged for some distance underneath the car before it stopped. Edwards says the contents of the victim's pockets were scattered in a trail across the parking lot.
"We have them on video getting out of the vehicle before the incident and going inside the store," he said. "They came into the store and purchased a couple of items. They went back to the vehicle, and that was about the time the victim was walking across the parking lot."
He says the vehicle stopped, took off again and appeared to head towards Interstate 20. The victim was transported to University Health in Shreveport where he was treated for injuries. Edwards says he suffered from a broken leg and other injuries related to the incident. There were no internal injuries, he says, and the victim will likely make a full recovery.
Edwards says they have followed several leads, but so far, nothing has panned out as to the couple's whereabouts.
If anyone has any information, call the Dixie Inn Police Department at 377-0238.