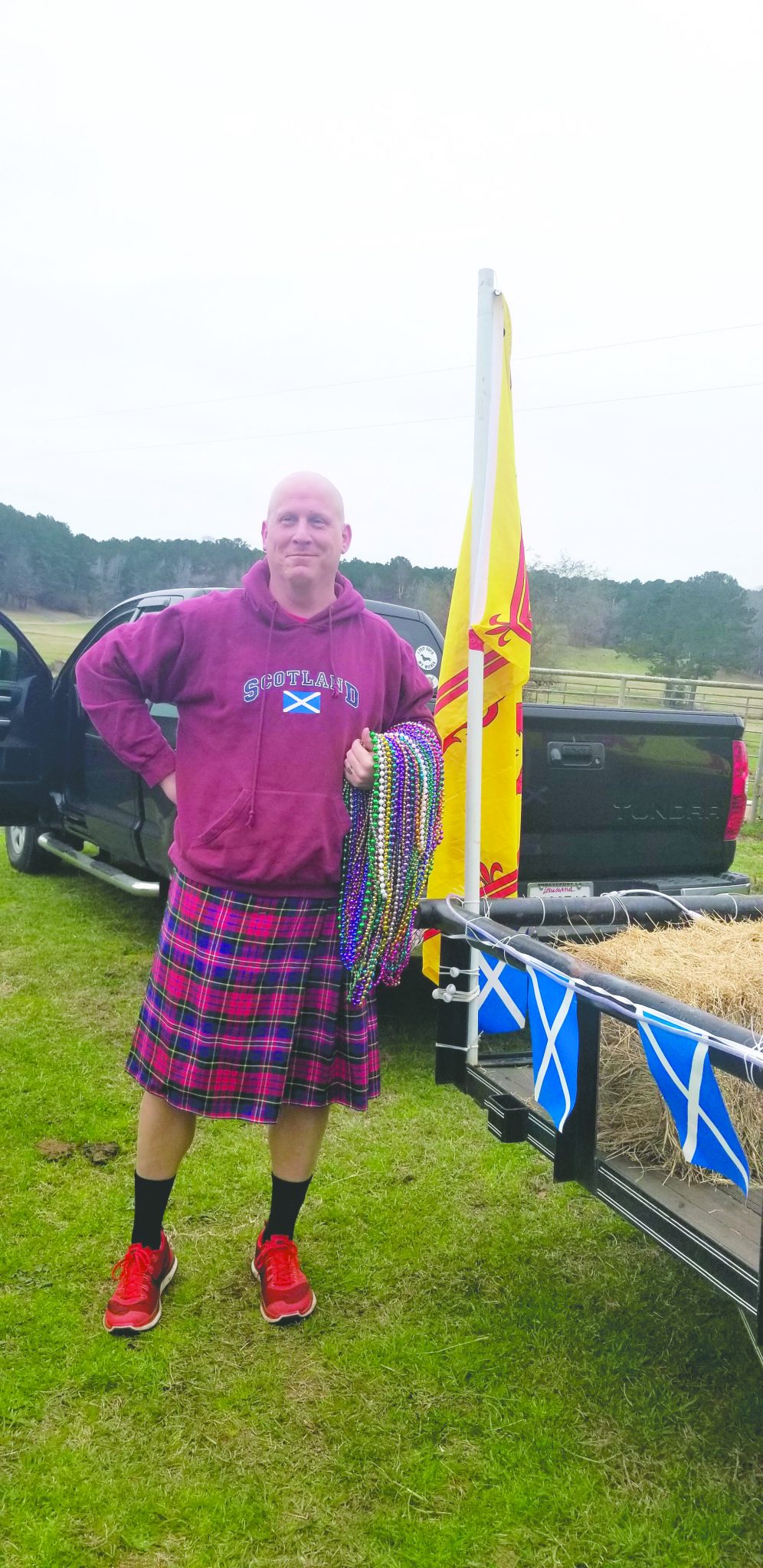 Minden's Tartan Festival is right around the corner
Minden's annual celebration of all things Scottish is on its way with the eighteenth annual Tartan Festival coming on April 6, 2019.
The festival is an all day event of music, food, workshops, demonstrations, arts and crafts celebrating Scottish heritage and culture. The event grows year after year bringing new guests to Webster Parish.
"They were going to have a picnic here one year and every year it got bigger and bigger and it became a festival," Scottish Society Scribe, Shelia Hoh recalled.
The group prides themselves on the living history exhibits they offer at the festival. Flintknappers fashion stone arrowheads, whitesmiths work with silver, blacksmiths, pewtersmiths, and Tartan weavers all attend and display how they work. Tartan is a fabric, original to Scotland that is a plaid pattern, originally made of wool, using multiple colours. Most Scottish clans have their own Tartan pattern. A clan is a Scottish kinship group.
"We have several clans that come. They usually have a representative in the area. They are front and center when you come in," Society Thane, Erin Hudak said.
The festival also includes a dog show and a demonstration of border collies herding cattle. About 300 head of Scottish Highland Cattle, that are traditionally called "coo" live just outside of Minden's City Limits at Scotland Farms of Louisiana.
The Society slaughters one of the cattle and sells coo burgers with a volunteer organization at the festival. They also provide hayrides throughout the hilly land to give visitors an up close look at the coo.
Scottish music is another big draw for guests with the bagpipes of Red River Pipes and Drums and many other regionally based bands and dance groups coming to perform.
"They all love coming. You'll hear them playing throughout the festival," Hudak said.
The not-for-profit organization is the beneficiary of the Webster Parish Tourism Grant to support the festival. They have also received support from the Claiborne Electric Co-Op in the past. They are also accepting donations via GoFundMe.com.
The Tartan festival is held in conjunction with National Tartan Day. It is the largest event the Society holds each year.