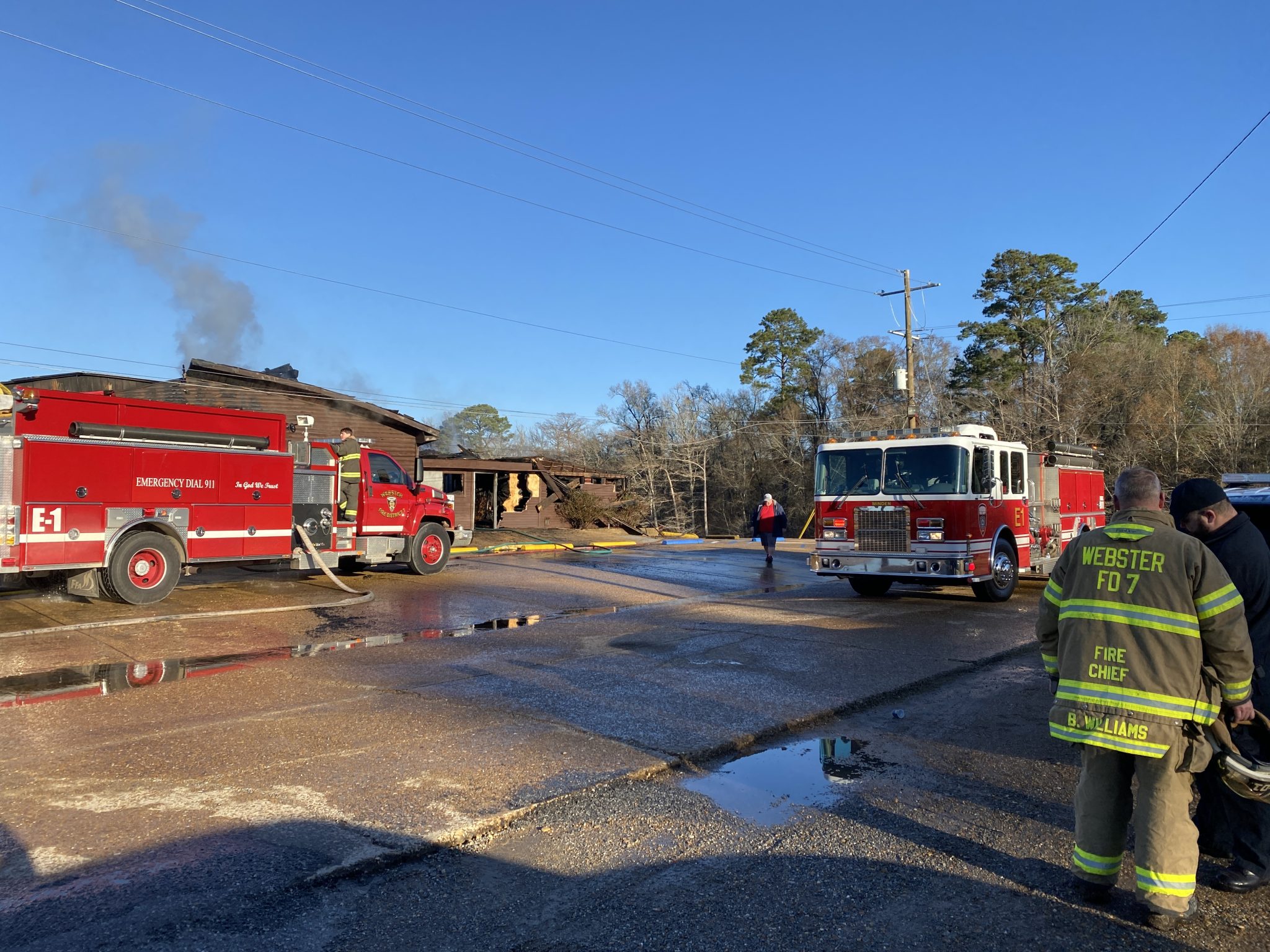 Early on January 6, 2023, the Dorcheat Seafood & Grill restaurant in Dixie Inn was destroyed in a fire.
While the investigation is not fully complete, preliminary reports suggest that the cause of the fire is not considered suspicious.
"Our deputies have determined this fire began in or near the kitchen/employee bathroom, but the cause part of the investigation remains listed as undetermined with the inability to rule out possible electrical malfunction," said Ashley Rodrigue from the State Fire Marshal's office. "They do not have anything suspicious that they are considering at this time."
Unfortunately, volunteer firefighter Haynes Mandino was injured while helping to put out the blaze.
"Apparently it was a freak deal," said former Fire Chief Kip Mourad. "A metal coupling snapped off of one of the hoses and hit him. It broke his leg in at least two places – maybe injured his foot."
Mandino, after breaking both his tibia and fibula, is up and about on crutches now. "He's doing much better," said Guy Mandino.
The Dorcheat Seafood & Grill was originally named the Bayou Inn and was built in 1980. The building has sustained more than one fire and has been flooded more than once as well. This catastrophic fire has certainly been the most damaging.
"We know it's going to be a total loss," said Fire Chief Brian Williams. "It was fully engulfed when the first unit got on the scene."