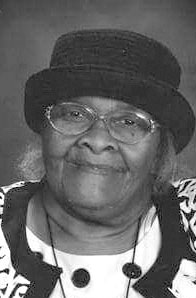 Celebration of Life Services for Mrs. Dorothy Jean Blackwell Clark will be held Saturday, September 15th at 1:00 P.M. at the New Friendship Baptist Church, Castor, LA with Rev. Darryl Clark, Sr., officiating. Interment will follow at the Old Castor Cemetery.
Dorothy Jean Blackwell Clark arrived to proud parents Ullyses Grant and Alberta Cockerham Blackwell on August 16, 1934. She accepted Christ at an early age at the New Friendship M. B. C..
Dorothy graduated from Ringgold Colored High School. She pursued a cosmetology
certification from a technical school in Tennessee. Dorothy relocated to Houston, TX. to seek employment. She worked various jobs.
Dorothy met, fell in love with and married Willie B. Clark on April 4, 1956. Eight children were born to this union.
She united with the Mt. Horeb M. B. C. Dorothy walked her children to church every Sunday. She was an active member and served on the Nurse's Aide Board.
In 1971, her brothers relocated her and her seven children to Castor to take care of their father. Dorothy worked various jobs to provide for her family.
Dorothy reunited with the New Friendship M. B. C. under the Pastoral care of Dr. Walter W. Watson, where she was an active member of Sunday School, Mission, Bible Study and served on the Usher Board. Dorothy served wherever asked to ensure God's program was for His glory.
Her good fight ended September 8, 2018 at Willis Knighton Pierremont after being hospitalized for one-hundred and eleven days. Her parents, daughter Brenda Jean Clark, son Michael Clark, grandson Andre Lamail Clark and all her siblings, Lucy Capers, Alvin, Lonnie, Johnnie and Willie Blackwell preceded her in death. Her departure has earned her eternal rest.
Dorothy leaves to cherish her memories six children, Carolyn Clark, Castor, LA; Dennis (Vanessa) Clark, Sr., Shreveport, LA; Shirley (John) Egans-Cole, Doyline, LA; Hallie Clark, Linda Clark and Darryl Clark, Sr., all of Castor, LA; two sister-in-laws, Margaret Blackwell, Houston, TX and Evalena Blackwell, Kansas ity, KS; 16 grandchildren, 53 great-grandchildren, numerous nieces, nephews, cousins, friends, neighbors and a host of others who affectionately referred to her as Granny Dot, Aunt Dorothy (Dot), Mama Dot and other respectful endearing terms.
Visitation will be held Friday, September 14 in the chapel of Kennon's Mortuary from 10:00 AM to 7:00 PM.
Services are entrusted to Kennon's Mortuary. Email condolences may be sent to kennonsmortuary@suddenlink.net.