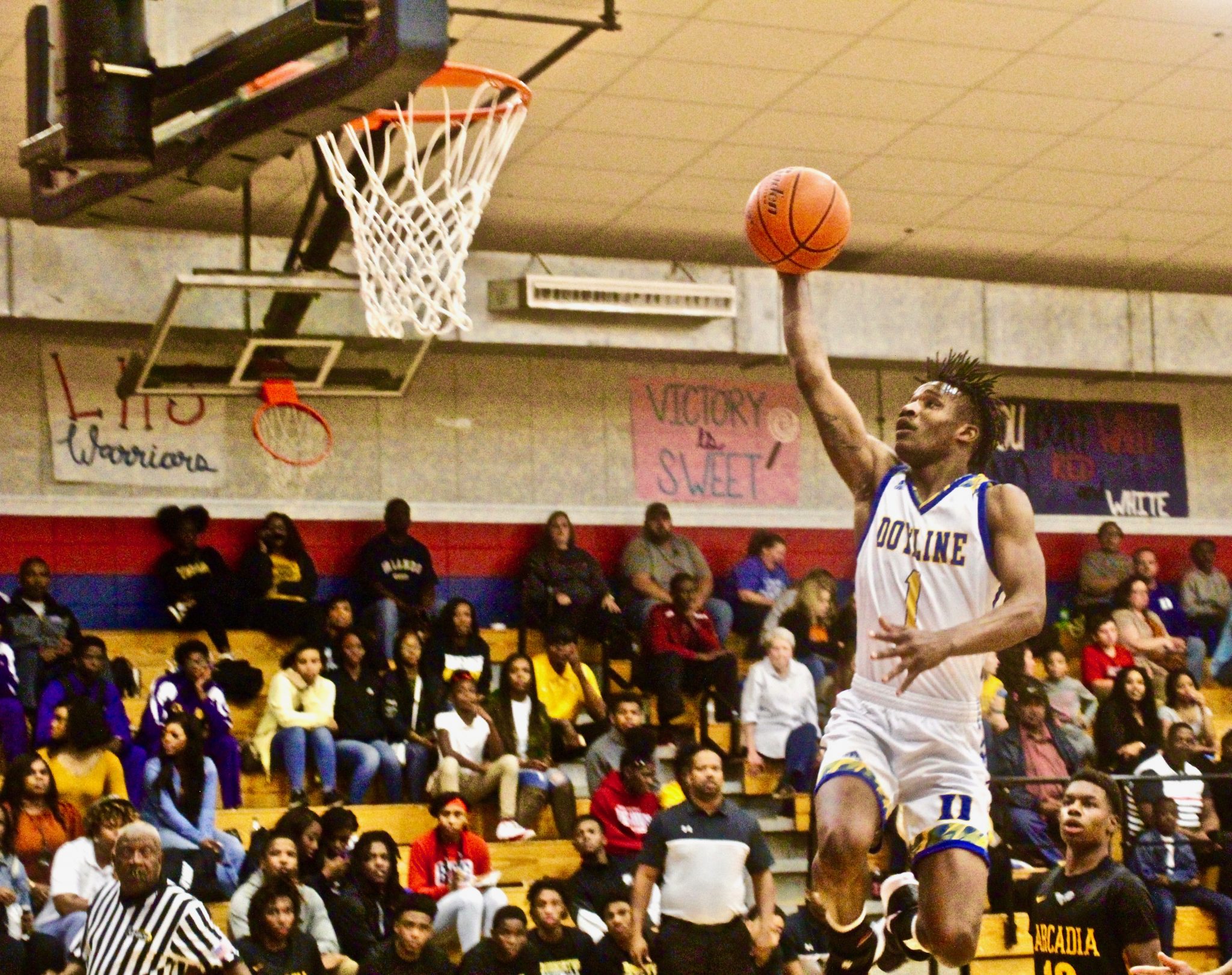 Doyline 74 – Cedar Creek 41
The Panthers continued to dominate in the early part of the 2019-20 season by dismantling Cedar Creek on the road on Monday night.
Jordan Fuller scored 22 points to lead Doyline.
"When Jordan's shot is falling like that, I like our chances against anybody," Doyline coach Michael Normand said.
Fuller hit five three-pointers to help Doyline jump out to an early lead.
Decari Markray added 18 points and Jamaria Clark had ten.
Doyline improves to 10-2 this season.
Lakeside 64 – Ringgold 52
The Warriors picked up another big win over Ringgold this week. After falling to Doyline in the championship of the Don Stahl Tournament earlier in the season, the Warriors are gaining groun and growing as a unit.
"Great team win tonight," Lakeside coach Marlon McDaniel said. "We were better at the little things. Rebounding, patience, decision-making. Ringgold is very athletic."
Austin Sims led the Warriors with 25 points. Branthony Brown had 12, while Brody Crumpler and Ondray Miles added ten points each to lead the Warriors.