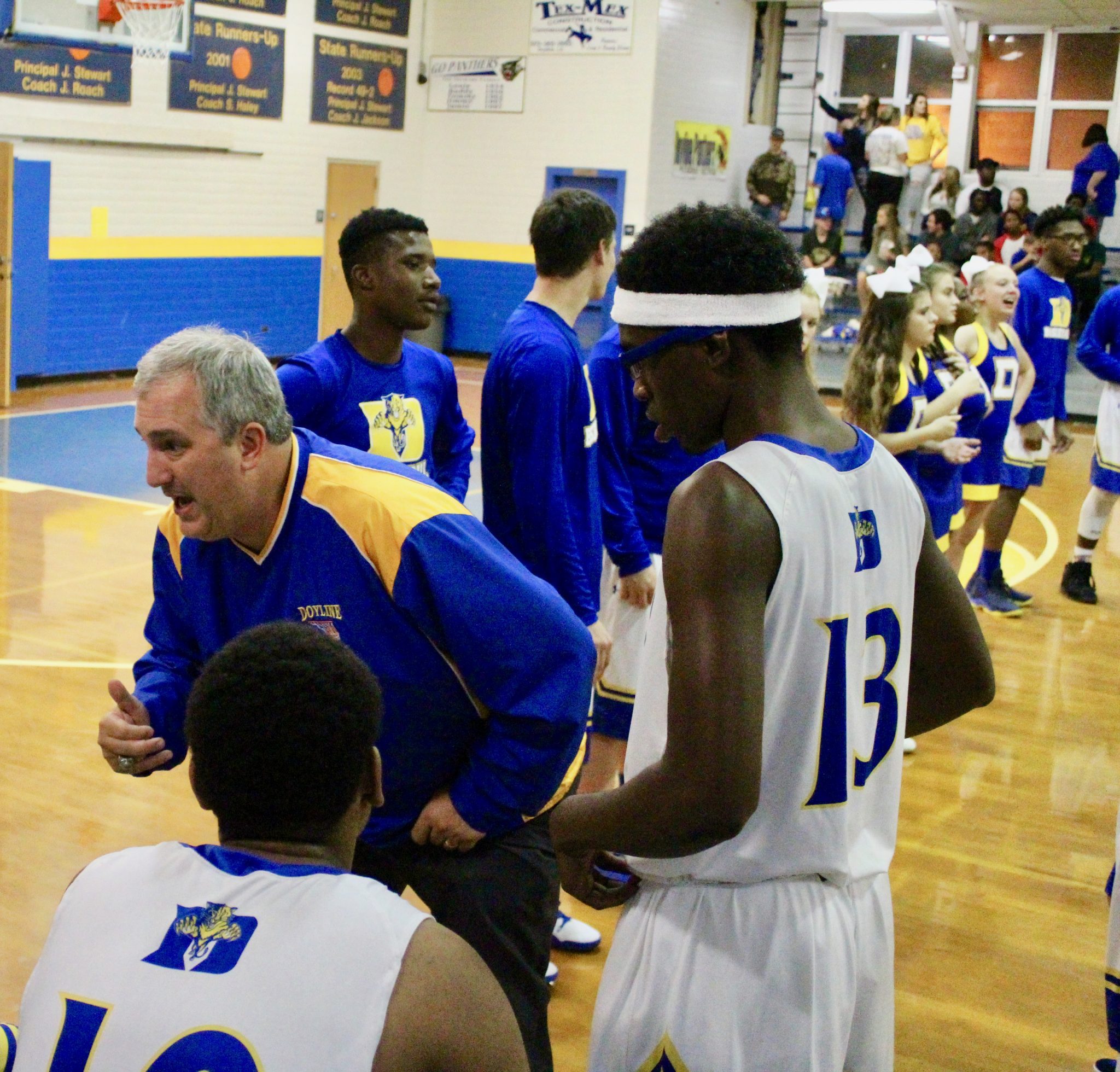 The Doyline Panthers host the Fairview Panthers Friday night at 6:30 in a first-round playoff game in Class B.
Doyline has enjoyed a successful 2017-2018 season thanks to the speedy development of their young weapons and another masterful head coaching job by Michael Normand. As the season played out, the Panthers found themselves moving throughout the top 10 in Class B, an area of the rankings their opponents on Friday are familiar with.
Fairview is as dangerous of a No. 25 seed as you will find, as close results have gone the wrong way all season for the typical Class B state title contenders. That makes Normand a little nervous.
"I've really tried to stress that to my guys all week," Normand said. "We can't pay attention to their record or their seed because they've lost something like four, one-point games and like 10 single-digit games. We have to come out ready to play, and their fans travel well so we need our fans out in full force."
The atmosphere should be electric in Doyline as the fast-paced Panthers of Fairview matchup with the length and athleticism of Doyline.
When Doyline is on offense, they will look to play through their sophomore standout Decarri Markray, who makes recording a double-double look about as difficult as chewing gum. Markray stands 6-foot-2 and possesses a good mid-range shot, making him tough to defend.
The Panthers have other capable weapons too. The backcourt duo of Semaj Solomon and Jordan Fuller, also sophomores, has given teams fits this season. Both, as well as senior Jack Siah, can knock down open shots, which is something Normand believes will be imperative against the defense he expects to see from Fairview.
"They are a team that likes to press a lot, but they'll try to play zone and force us to beat them from outside as well," Normand said. "I told our guys that yes, we want to play through the paint, but we have to be able to knock down our open looks too. When we get the ball inside, we're a good team; when we knock down 3-pointers, we're a very good team."
Defensively, David Lockett, the only junior in Doyline's starting lineup, is the straw that stirs the drink.
Doyline relies heavily on four sophomores and has only one senior who contributes in Siah. With so many young players on the court, it will be interesting to see how Normand's team handles the increased pressure.
"This is a young team," Normand said. "Everybody knows that. Our mentality though is toughness. We may lose a ball game here and there, but you're not going to be given an inch. You're going to have to earn it to beat us, and that's all you can ask for as a coach."
The winner of Friday's contest will advance to the second round of the Class B playoff bracket, where they will meet the winner of No. 9 Hornbeck and No. 24 Monterey.