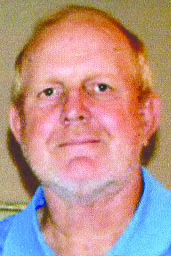 Funeral services will be held for Dr. Andy Prince, 69, at 10:30 a.m. Wednesday, February 20, 2019, at the First Baptist Church in Homer with Rev. Brian Thurman and Dr. Rick Scarborough officiating. Interment will follow at Arlington Cemetery. The family will receive friends from 9:30-10:30 a.m. at the church prior to the service.
Dr. Andy Prince was born on February 12, 1950, in Homer, La. He entered his eternal home on February 18, 2019, after a courageous decade-long battle with an autoimmune disease resulting in liver failure and a more recent fight against melanoma cancer.
Andy was preceded in death by his daughter, Evie Brooke Prince; mother, Ruth Gantt Prince; and father, Hershell "Buck" Prince.
He is survived by his wife of 48 years, Shirley Gladney Prince; daughter Cheryl Toney and husband, Derek; daughter April McCartney; son Carl Prince and wife Cheryl; grandsons Lake Grant, Hunt Grant, Miller Toney, and Miles Toney; granddaughter Linden Kate McCartney; brother Benny Prince and wife Eleanor; brother Danny Prince and wife Lenn; brother Donny Prince and wife Glenda; sister Joan Almond and husband Jerry; and numerous cousins, nieces, and nephews.
In 1968, Andy graduated as valedictorian of his class from Homer High School, where he played football, basketball, and baseball and competed in track. Andy also participated in the mixed chorus, band, 4-H, rally, and Parish Day Government. His high school honors include All-District Football, Most Valuable Player, Mr. Pelican, Class Favorite, Scholastic Who's Who, and Senior Class Vice President. Andy also served as a Prattling Pel reporter and Pelican staff sports editor.
While attending Louisiana Baptist College from 1968-1969, Andy obtained his private pilot's license that kickstarted 40 years of enjoyment as a private pilot. He left Louisiana Baptist College to attend Louisiana Tech University from 1969-1973. There he received a Bachelor of Arts degree in philosophy and was awarded the honor of Phi Kappa Phi in October 1971.
Andy received a Certificate of License to Preach the Gospel by First Baptist Church in Homer on April 21, 1968. The same church also awarded him a Certificate of Ordination on November 8, 1970.
From 1973-1980, Andy attended Southwestern Baptist Theological Seminary in Fort Worth, Texas. He earned a Master of Divinity in 1976 and a PH.D. in 1980. Andy's dissertation titled "An Investigation into the Importance of Perseverance in the Christian Life as Presented in Five Warning Passages in Hebrew" was dedicated "to my father who has always been my inspiration and greatest supporter." During his time at Southwestern, Andy taught Greek classes for two years while he was a student. He also received the Outstanding Young Men of America award in 1978 "in recognition of outstanding professional achievement, superior leadership ability, and exceptional service to the community." In addition, Andy was elected to Who's Who in recognition of outstanding merit and accomplishment as a student of Southwestern Baptist Theological Seminary in 1975-1976 and 1979-1980. Andy's love of sports continued at seminary where he learned to play tennis on a whim and ended up winning numerous tournament trophies while there.
Andy worked from 1980-1996 for David Wade Correctional Center where he preached to inmates and counseled them. In December 1982, he received the Chaplain of the Year award for the state of Louisiana. This award was bestowed "with the deepest love from the Christian fellowship of Wade 'Christian Center.' Dr. Prince has earned the respect, admiration, and love from every person who has been privileged to meet him. It is because of his open sincerity and lack of prejudice towards all the members of the Body of Christ that we, his brothers and sisters in Christ, have elected him as 'Chaplain of the Year' for the state of Louisiana."
Andy received the Jaycees Presidential Award of Honor December 12, 1987. He became a Licensed Professional Counselor in the state of Louisiana in 1988.
Andy later taught Greek classes for two years for New Orleans Baptist Theological Seminary at its extension in Shreveport.
Andy worked at and managed Port-Au-Prince for 35 years.
Churches pastored include Emmanuel Baptist Church in Hurricane, La.; Grantham Baptist Church in Madill, Okla.; Fellowship Baptist Church in Haynesville, La.; First Baptist Church in Athens, La.; Calvary Baptist Church in Homer, La.; Holly Springs Baptist Church in Homer, La.; First Baptist Church in Summerfield, La.; and Hebron Baptist Church in Summerfield, La.
Pallbearers will be Ronnie Anderson, Tommy Gore, Charlie McKenzie, Jimmy McKenzie, Sidney Smith, and Wayne Volentine.
To know Andy is to know his love of the Lord. Andy's greatest joy besides sharing his Christian faith through ministry were his grandchildren. Despite his illness, Andy rarely missed the sports games of his grandsons and found the strength to take them hunting and fishing every chance he could. Andy loved to share family stories with his grandchildren.
"Out of all the things I've achieved and accomplished in my life, the most important accomplishment to me was being the best Papa." – Dr. Andy "Papa" Prince
In lieu of flowers honoring Andy, his family suggests donations be made to the Louisiana Baptist Children's Homer in Monroe.
Rose-Neath Funeral Home
211 Murrell Street
Minden, Louisiana 71055
(318) 37703412