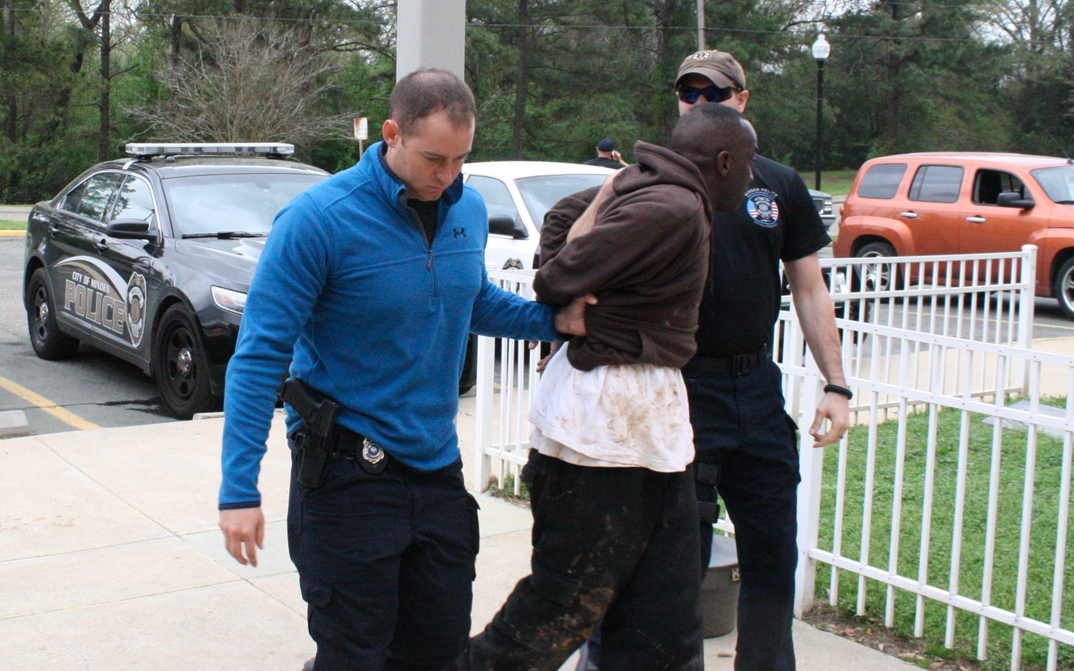 A convicted drug dealer is set to be in court Friday, June 5, for sentencing after he was found guilty of possession and distribution of Schedule II CDS (crack cocaine).
Keddrick Kennon, also known as Birdman, 42, was found not guilty of distribution of a substance falsely represented as a controlled dangerous substance.
District Attorney Schuyler Marvin has said since Kennon's conviction that he will file a habitual offender bill, which could remarkably strengthen his sentence.
He will be sentenced by 26th Judicial District Judge Parker Self.
Marvin gave credit to Minden Police Captain Dan Weaver, who served as his agent on the case, saying the Minden narcotics division "did an excellent job in staying focused on drug dealers in Minden."
Captain Marvin Garrett says Kennon's record extends all the way back to the early 1990s.
Kennon was arrested on April 2, 2014 on three counts of Schedule II CDS (crack cocaine) and one count of distribution of false pretense of CDS.
"He (allegedly) sold substances that he presented as being illegal narcotics," Garrett said. "It could be anything like salt or baking soda, or anything that resembles illegal narcotics."
Kennon was acquitted of that charge.
These charges followed a six-month investigation in which several undercover buys by a confidential informant were made from Kennon, Garrett says.
"He'd been arrested several times in the past for illegal narcotics violations," he said. "He had three prior convictions of drug violations, and Capt. Weaver and I have dealt with him since the beginning of our careers in 1990. We were getting information and knew him to be a known drug dealer. He was the target of an investigation where we made purchases from him using a confidential informant."
Kennon was considered a major drug dealer, one of the top level dealers in the community, Garrett says.
Garrett and Weaver both spoke on the habitual offender law, saying if it goes through, this could potentially put Kennon in jail for life.
"The multi-offender bill carries up to a life sentence for a person that's been convicted three or more times on a narcotics violation," Garrett said.