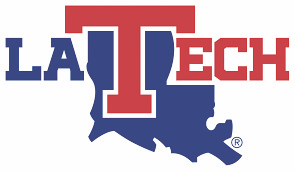 RUSTON — Louisiana Tech men's basketball head coach Talvin Hester put the finishing touches on his staff Friday with the hiring of Brooke Reed as the new director of basketball operations.
Reed comes to LA Tech from Texas Tech where she has spent the last nine seasons with the Red Raiders softball program after being named the director of operations in the fall of 2013.
"We are so excited to have Brooke join our program," said Hester. "Her experience as a Division I athlete and director of operations will help our student-athletes and staff be champions at our craft."
Reed served as the interim head coach for Texas Tech during the 2022 Phillips 66 Big 12 Championship.
Prior to that, her role as director of operations included overseeing the day-to-day functions of the program.
"I would like to thank coach Hester for trusting me with this opportunity and I look forward to being a part of this great program and University," said Reed. "I am excited to return to my home state and have already begun to enjoy our unique and delicious food!"
In addition to her role with the softball program, she was the point person for the business office as well as other departments within Texas Tech Athletics.