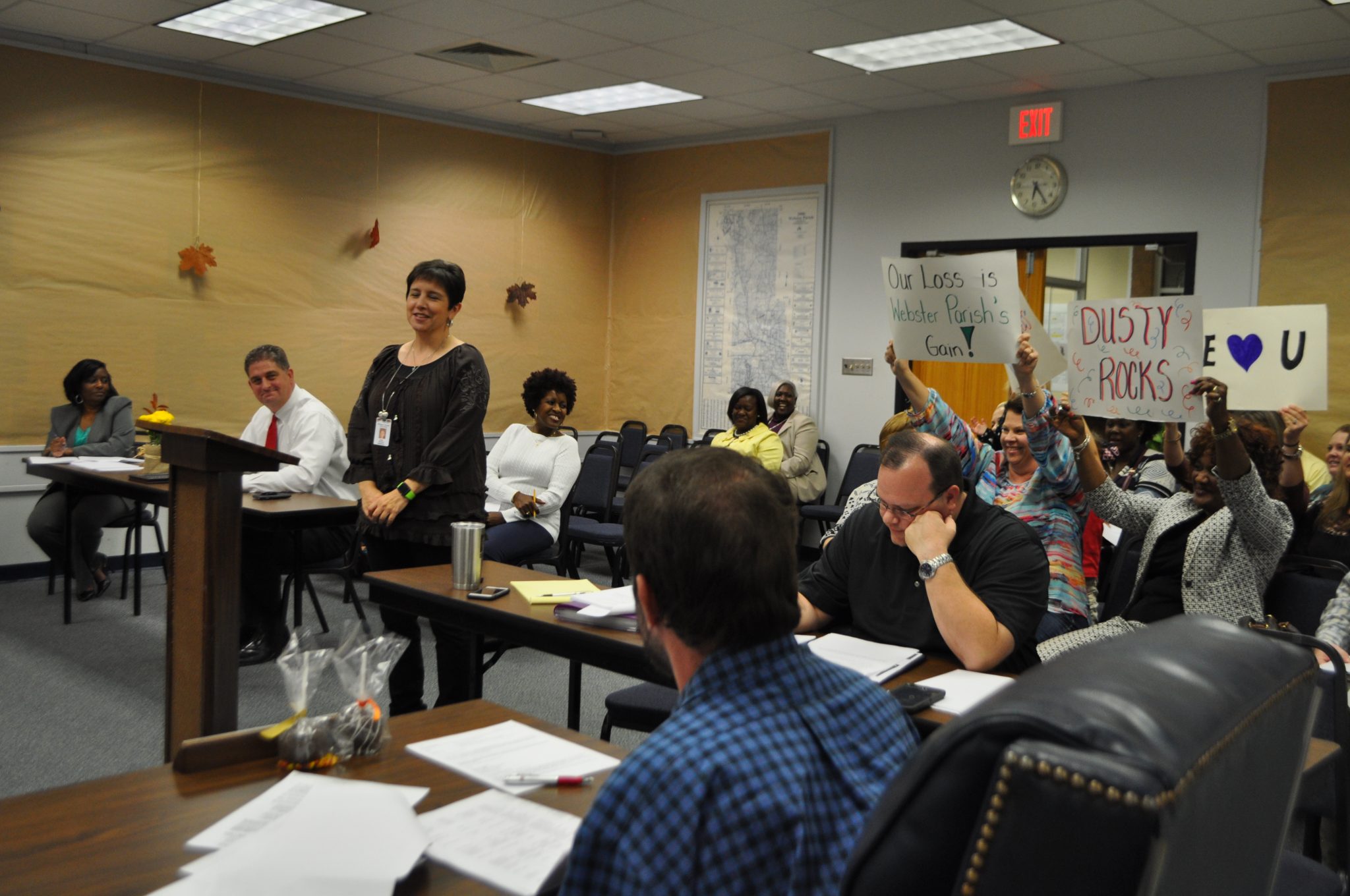 J.L. Jones Elementary Principal Dusty Rowland is leaving the school she's led for the past six years.
Beginning in January 2017, Rowland will take the position of elementary supervisor, replacing current supervisor Connie Busby, who is retiring. With mixed emotions, Rowland said the faculty and staff at the school are her family, but she is excited to be taking the position.
"We are just such a family," she said. "Bittersweet is kind of a cliché, but I'm torn. I want to do this. I think I would like all the things dealing with all the elementary schools, but I sure will miss my people, my family. We've just gotten really close.
"I will say I think I have the best faculty in Webster Parish," she continued. "They're hard workers, love kids and they give everything they've got every day. I just hope the next person that comes in appreciates them like I did."
Many of the teachers at Jones came to the school board meeting Monday to show their support for her, holding up signs in a show of solidarity for her decision.
Rowland has been in education for 23 years, the last 12 as a principal.
Rowland will continue as principal until someone is hired. The position was approved to be opened for advertising Monday.
Her first day on the job at central office will be Jan. 4.
"Somebody's going to have some big shoes to fill," Amanda Greer, Jones teacher, said. "If anybody can make a difference, she can."