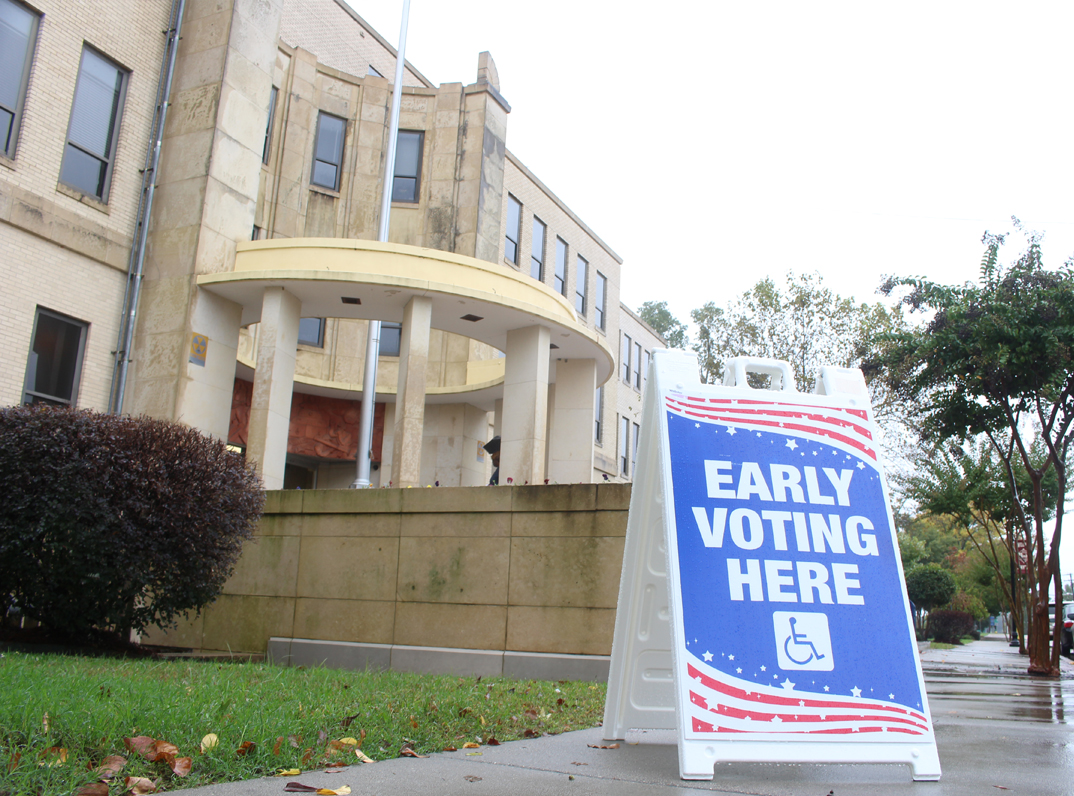 Early voting for Webster Parish will start this weekend, where citizens will be voting on Louisiana's Governor, Secretary of State, and the State Senator for the 36th District. Those within the Minden city limits and Springhill city limits will be voting on their respective five propositions pertaining to the sale of alcohol.
Both Minden and Springhill will have early voting locations. Minden's will be inside the Minden Courthouse at the Registrar of Voters Office located at 410 Main Street, and Springhill's will be at the Springhill Civic Center located at 101 Machen Drive.
"For the Minden location, the days are Saturday, Nov. 2 through Saturday, Nov. 9 from 8:30 a.m. until 6 p.m. Then we have an offsite location at the Springhill Civic Center, and those days are Saturday, Nov. 2 through Friday, Nov. 8. and Saturday, Nov. 9 from 8:30 a.m until noon," said Melanie Smith, the Webster Parish Registrar of Voters.
All that is required for registered voters to vote early is to bring a photo I.D. to one of these locations during their hours of operation.
In order to ensure that election days run smoothly, "Election Commissioners are trained and tested by the Clerk of Court and selected to serve on election day by the Board of Election Supervisors," said Holli Vining, Clerk of Court.
These commissioners are in authority over their precincts and will enforce the following laws as set out by the Louisiana Election Code.
n No campaign signs or stickers can be on a vehicle within 600 feet of the polls unless that vehicle is parked on private property.
n No one is allowed to electioneer within 600 feet of the polls. This means even a casual conversation about a candidate is prohibited.
n No one is allowed inside the precinct to vote with a campaign shirt, hat, button, sticker or pin that has any candidate's advertisement on it or any materials that show a candidate's name. You will be asked to remove these items or asked to leave the building to change your shirt or turn it inside out.
Poll watchers appointed by a candidate must present the commissioner a certificate signed by the Clerk of Court to be allowed to remain in the precinct and perform poll watcher duties as set out by law.
"The Commissioners shall report any problems to the Clerk of Court. If any election offenses are taken and reported to us by a commissioner or a voter, we will be in contact with personnel of the Secretary of State Elections Compliance Division to investigate and handle these matters.
These same prohibitions apply during early voting, but the Registrar of Voters is the authority who reports any election offenses during that period as opposed to the Clerk of Court," said Vining.
To see the sample ballot for Webster Parish, see page 4.