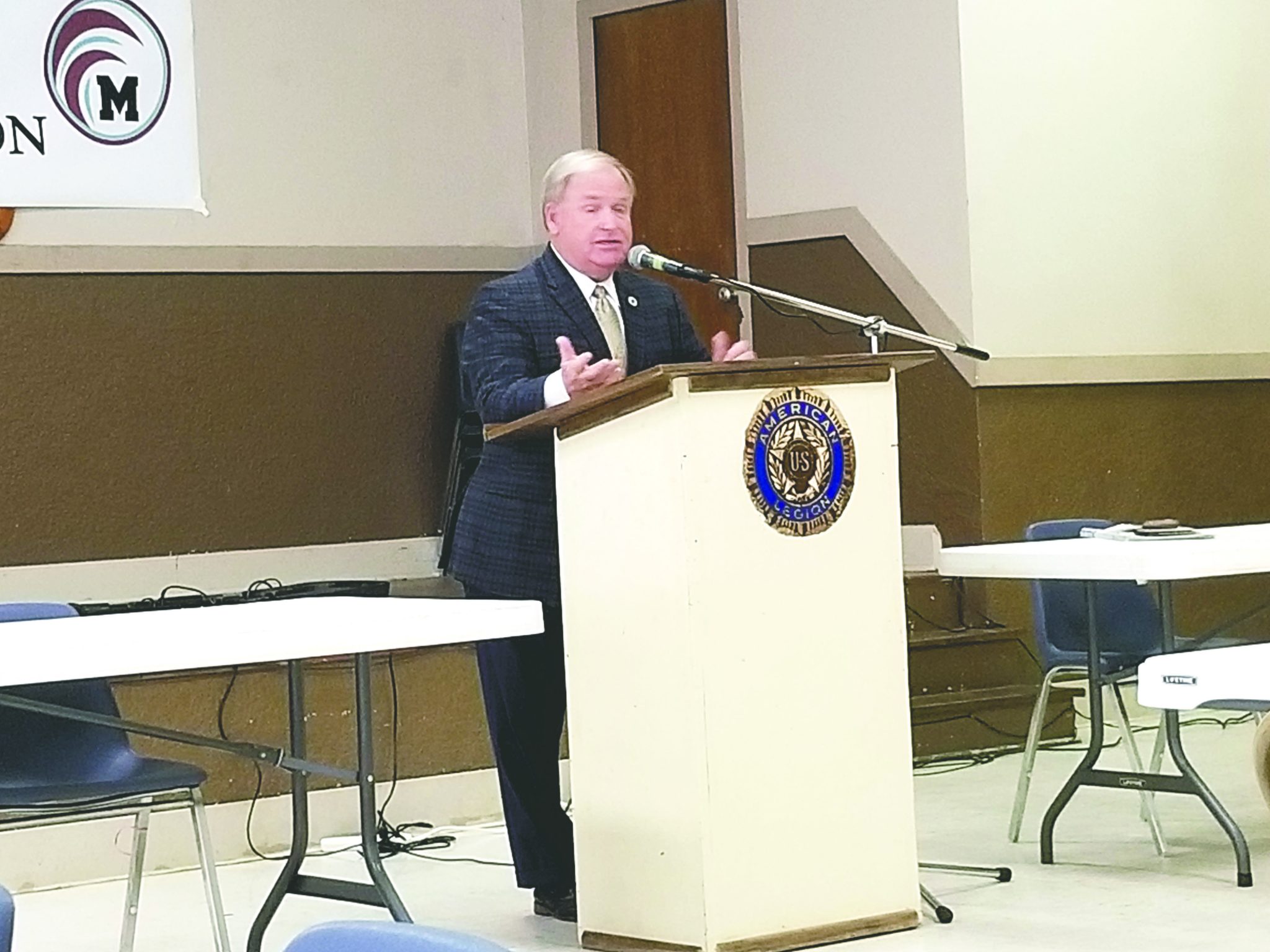 Secretary of State candidate Rick Edmonds spoke at the Lunch Bunch luncheon Friday to a crowd of about 40.
Edmonds spoke of his time as a pastor, as a member of the state legislature, and about how his father's beliefs of the value of hard work that were passed on to him.
"My dad came to the factory at the Libbey Owens Ford Glass Company over on Jewella and he made crates, big boxes to put plate glass windows in for automobiles for 27 and half years – he made those boxes. In that same time period he started a small business called Louisiana Fence Company. So I grew up on the westside of Shreveport, knowing what it was like to work hard because if you ever dug a hole in the ground in Northwest Louisiana, if you've ever been on a post hole digger, you know what hard work is all about," Edmonds said.
Edmonds was a pastor of First Baptist Church Temple Terrace in Tampa Florida in 1995 then accepted the position as pastor of Calvary Baptist Church and Academy in 2002 and lead the reopening of the Calvary High School.
Edmonds has been married to his wife and high school sweetheart, Cindy for 44 years. They have four sons and eight grandchildren.
"I live in a great country, I serve a great state, I serve a great God, and family is everything." Edmonds said.