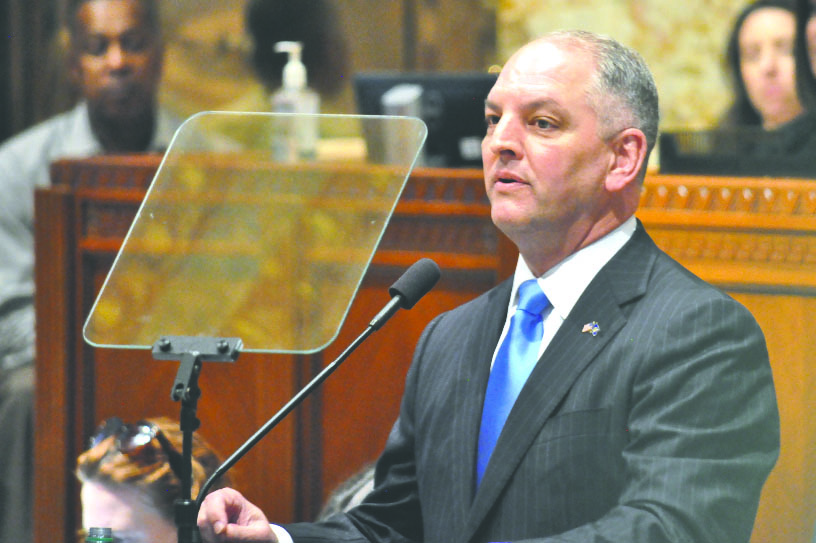 (The Center Square) – Gov. John Bel Edwards announced his agenda Thursday for the legislative session that starts Monday, including his support for making kindergarten mandatory for every Louisiana student.
The estimated cost of the change to the state's multibillion education budget is $12 million or less. The proposal is in line with lawmakers' recent emphasis on early childhood education, though critics believe the mandate infringes on families' right to make that decision for themselves.
Senate Bill 10 by Sen. Cleo Fields, a Baton Rouge Democrat who chairs the Senate Education Committee, would require mandatory kindergarten attendance beginning at age 5. Children could satisfy the requirement through public or private school or homeschooling, Edwards said.
Edwards said his office believes only about 2,000 kindergarten-age children are not enrolled. Even if all 2,000 went to public schools, that would be less than the normal attendance fluctuations in any given school year, he said.
The Legislative Fiscal Office estimates the change could increase kindergarten enrollment by 1% to 6%, increasing state costs by $2 million to $12 million.
"Will it cost a little bit more?" Edwards said. "Yeah. But it's an investment that's well worth it and easy to absorb in a system as large as we have."
Edwards reiterated his support for increasing educators' salaries. His budget proposal includes $400 raises for teachers and $200 for support staff, and he plans to ask for bigger pay bumps if the state's Revenue Estimating Conference adopts a higher revenue projection during the session.
Edwards also is asking again for a state minimum wage that is higher than the federal wage floor of $7.25 an hour, though he is not backing a specific proposal. Sens. Karen Carter Peterson and Troy Carter, New Orleans Democrats who are running against each other for Congress, have filed legislation calling for a $15 an hour state minimum, though the details differ.
Edwards has tried and failed to establish a higher minimum wage in Louisiana every year he's been in office. Supporters argue raising the minimum wage will lift families out of poverty and boost the economy by giving low-wage workers more spending power. Opponents believe markets, not the government, should set wages, and argue mandating a higher minimum will lead to fewer jobs for less-skilled workers.
The Democratic governor also restated his willingness to work with the Republican-majority Louisiana Legislature on an overhaul of the state's tax system, as long as the changes raise about the same amount of money as the current structure, saying he did not want to return to the "structural deficits" of the previous administration.
David Jacobs is a Baton Rouge-based award-winning journalist who has written about government, politics, business and culture in Louisiana for almost 15 years. He joined The Center Square in 2018.