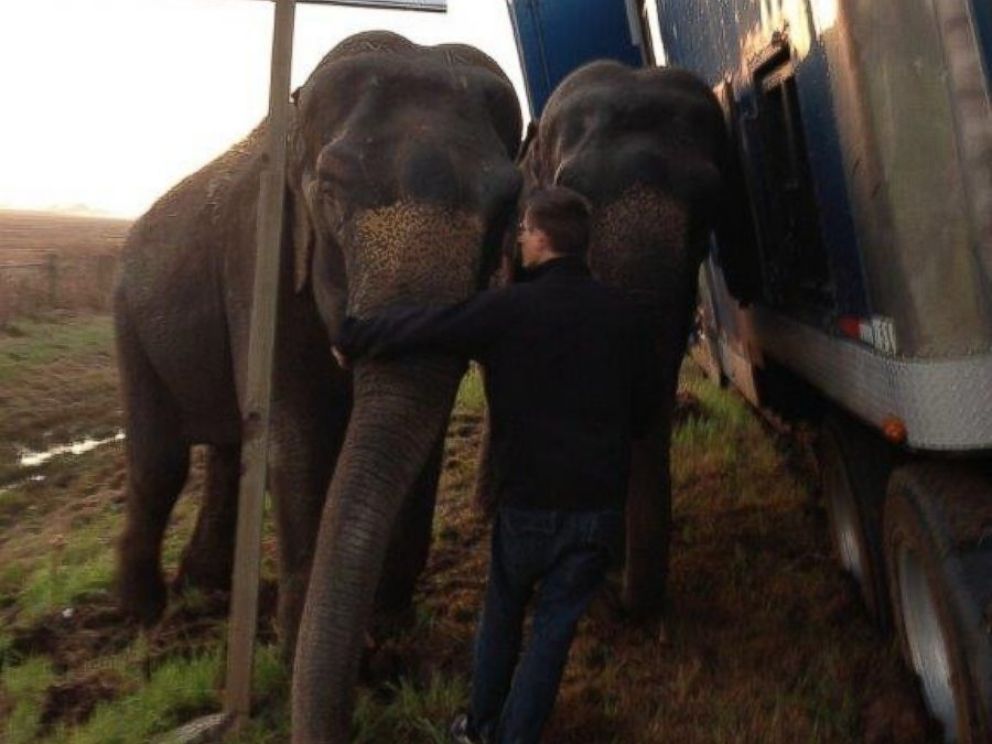 POWHATAN — A central Louisiana sheriff's office says deputies called to help a stranded tractor-trailer were astounded to see two elephants keeping it from overturning.
The Natchitoches Parish Sheriff's Office says the truck, carrying three elephants from New Orleans to Dallas, had pulled onto the soft shoulder of Interstate 49 and got stuck near Powhatan, about halfway through its trip.
The truck was leaning toward a ditch. Two elephants were on the slope between the truck and ditch, helping to prop it up.
A news release doesn't say who owns the elephants or the tractor-trailer. However, a Shrine Circus performed over the weekend in New Orleans and one is scheduled Wednesday through Sunday in Frisco, near Dallas.
A local wrecker hauled the truck out of the mud. The driver wasn't cited.