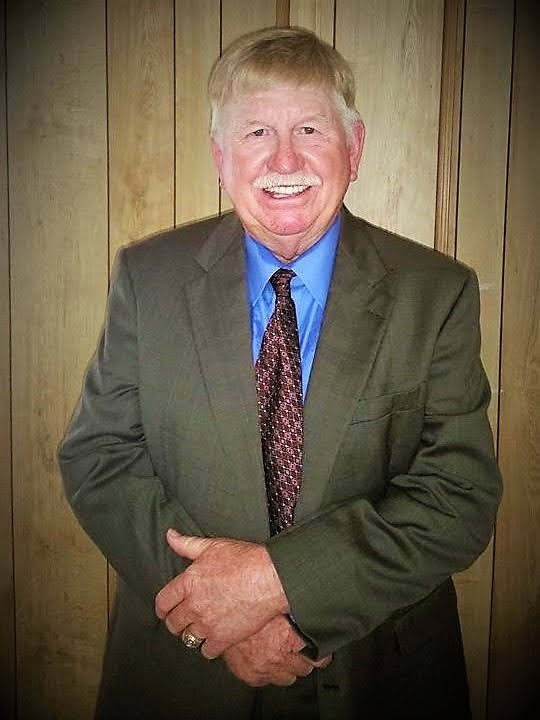 Doyline, LA – Emmit Ovie Pickett, age 76, passed away on March 19, 2022, after a battle with Alzheimer's Disease. He died peacefully with his loving family by his side.
Services will be held to celebrate the life of Emmit Ovie Pickett at 2:00 p.m. on Friday, March 25, 2022, at Hill Crest Memorial Chapel. Interment will follow at Hill Crest Memorial Park. The family will receive friends at 1:00 p.m. until service time.
Emmit, known to most as "Punkin" was born on March 24, 1945, in Minden, LA, to Eugenia and Ovie Felix Pickett. He attended elementary and secondary school in Doyline, where he graduated in 1963.
Punkin was quite the athlete lettering in baseball and basketball. He was a member of the State Baseball Championship Team in 1962 and All-State Basketball Player in '62 and '63. He was honored by his classmates as Most Athletic at Doyline High School. He continued his love for playing ball in college where he attended Northeast Louisiana University in Monroe, LA.
After college, he joined the Army National Guards and worked at Louisiana Army Ammunition Plant and then for KCS Railroad for 35 years retiring as Conductor. He was a member of First Baptist Church, Doyline.
Punkin had many hobbies such as playing league ball, racing his stock car at Hilltop Speedway, and when Louisiana Downs was built… horse racing!! And those who knew Punkin knew how much he loved the sound of bell going off and those magical words "and they're off!" Through the years he had numerous winning horses and quite a few favorites… Nitro Chip, Ovie, Benwill, The Pickett Factor, End Up, and Cajun Country.
His love and compassion for animals was evident by his support for various animal rescue facilities. His last rescue and companion was his little dog he lovingly named "Webster."
Punkin is survived by his son Russel "Bud" Pickett and wife Jennifer of Shreveport, daughter Robin Pickett Stewart and husband Chuck of Madison, MS, grandchildren Benjamin "Ben" Pickett, William "Will" Pickett, Megan Stewart Slee and husband Eric of Madison, MS, Charles "CJ" Stewart III and wife Danielle of Chattanooga, TN, great-grandchildren Paisley Stewart, Aubree Stewart, Kennedy Slee, sister-in-law Willie Pickett of Doyline, and numerous cousins, nieces, and nephews.
He is preceded in death by his parents O.F. and Eugenia Pickett, brothers Bobby "Bob" Pickett, James "Wick" Pickett, sister Marion "Black" McBride, sister-in-law Ann "Net" Pickett.
Pallbearers will be Cory Pickett, Paul Wilson, David Beaird III, Sonny Cox, Nicky Rawls, and James Serio.
Honorary Pallbearers are his grandsons CJ Stewart, Ben Pickett, and Will Pickett.
The family would like to express their appreciation to the doctors and staff at Willis Knighton Hospital in Bossier City. In addition, the compassionate care that was provided to Punkin at Colonial Oaks Nursing Center and Amedisys Hospice will forever be appreciated. Memorials may be made to Alzheimer's Association at www.alz.org. and your favorite animal rescue center.