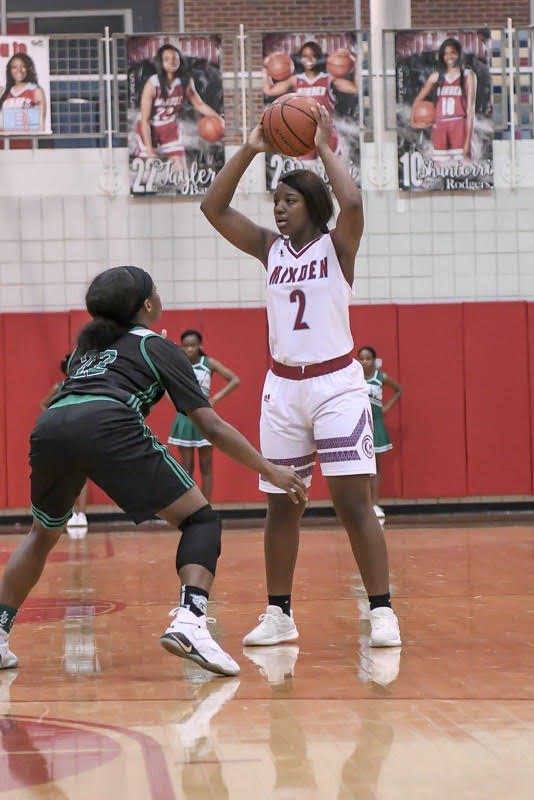 Games like this don't come around very often. With so many teams in Louisiana, the odds are against us getting a #1 vs. #2 matchup in the regular season.
Tonight, we are getting just that as #2 Minden goes on the road to #1 Benton for the first of two district games this season.
The two teams already met in the Doc Edwards tournament on Dec. 29 with Minden winning 50-44. That game was a microcosm of the Lady Tiders' season. Minden dominated early and jumped out to a big lead as the Tiders led 44-28 heading into the fourth quarter. Benton's Qua Chambers led a 16-6 run to get the Lady Tigers back into the game, but Minden held on for the win.
Minden has made a habit of letting teams sneak back into games in the second half.
"That's a point in the game where we really need to improve closing out," Brown said. "We have to put together a complete, clean game if we want to be the best."
Another area of concern for the Tiders has been free-throw shooting.
Last game against Northwood, Minden missed 15 free throws.
"Free throws on top of missed layups and defensive communication, those are areas that completely change the game," Brown said.
But looking for holes in Minden's game is no easy task.
The Lady Tiders are 21-2 this season and 5-0 in district play. Their first loss of the season came in their opening game to Ruston. They lost to a 5A Ruston team by two points. The Lady Bearcats are now 17-6.
Minden's other loss came against Red River, by three points, in a game where Brown sat three of his starters.
The Lady Tiders have already beaten the top team in the state.

Still, Benton is the #1 team in the state. The Lady Tigers have played a tougher schedule, and the computers have decided that even after losing to Minden, they are the best in 4A.
"The girls are all excited about the possibility of being #1," Brown said. "But our girls really have the big picture in mind."
The Tiders have been balanced on both sides of the ball all season. Led by Derrica Gilbert's 15 points-per-game, Minden suffocates opposing teams on defense and looks to get out in transition.
Bre Rodgers missed time early in the season with a foot injury but has worked her way back into a crucial role for Minden.
Rodgers is averaging nearly 11 points-per-game.
Janiya Reed is the third Lady Tider to average double-figures in scoring, but Reed's value cannot be nailed down to just a number in a box score.
"Janiya has great energy, she brings it every game and that adds a different dynamic to our team this season."
Role players like Destini Powell, Tayler Banks, and Shaniah Washington all give Brown quality minutes when he needs them.
"We have different players who can rise to the occasion each game," Brown said. "You don't have to score all the time to fill up a box score."
That's the reason this Minden team is so special: they all know their roles. Gilbert and Rodgers get a lot of the fanfare because they are talented scorers (and they should get attention; they are very, very good).
But, one or two great players won't win a state title. Ten solid players who all know their role can take Minden to the next level, a fact that is not lost on Brown.
"They compliment each other with their games," he said. "We're playing some of our best basketball right now, and we have the mindset that we can do something special."
It's not a must-win game for either team, but you can bet that tonight's game at Benton will bring out the best of the top-two teams in the state.
The winner will have the inside track to a district title.
If Minden wins, they will have beaten Benton twice already this season and will move into the top seed. If Benton wins, Minden will start to wonder how good they really are.
"It's going to be a great game for both communities," Brown said. "For anyone who likes basketball, it doesn't get much better than #1 vs. #2."
The Lady Tiders play at Benton at 6 p.m. followed by the boys game.