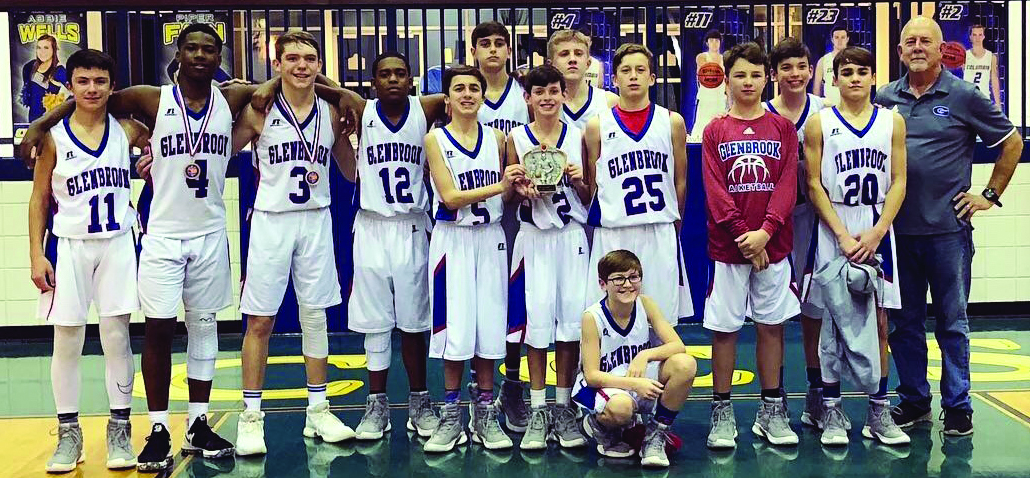 The Glenbrook Junior High boys basketball team won the Columbia Christian School junior high tournament this past weekend in Magnolia, AR. 
The Junior Apaches lost their second game to Claiborne Academy and had to battle back through the loser's bracket defeating Evangel, and Claiborne twice to win the championship. 
Peyton Wells and D.J. Carter were both named to the All-Tournament team, with Carter being named MVP. 
Emma Earnhardt was named to the girls All-Tournament team. 
Pictured are:  kneeling in front – Cade Frye.  In back from left to right:  Parker Salas, D.J. Carter, Peyton Wells, Jakobe Jackson, Dayton Sims, Broox Swain, Blake Guin, Luke Vining, Landry Powell, Cason Clemons, Ty Feaster, Maddox Mandino and Coach Dan Grantham.