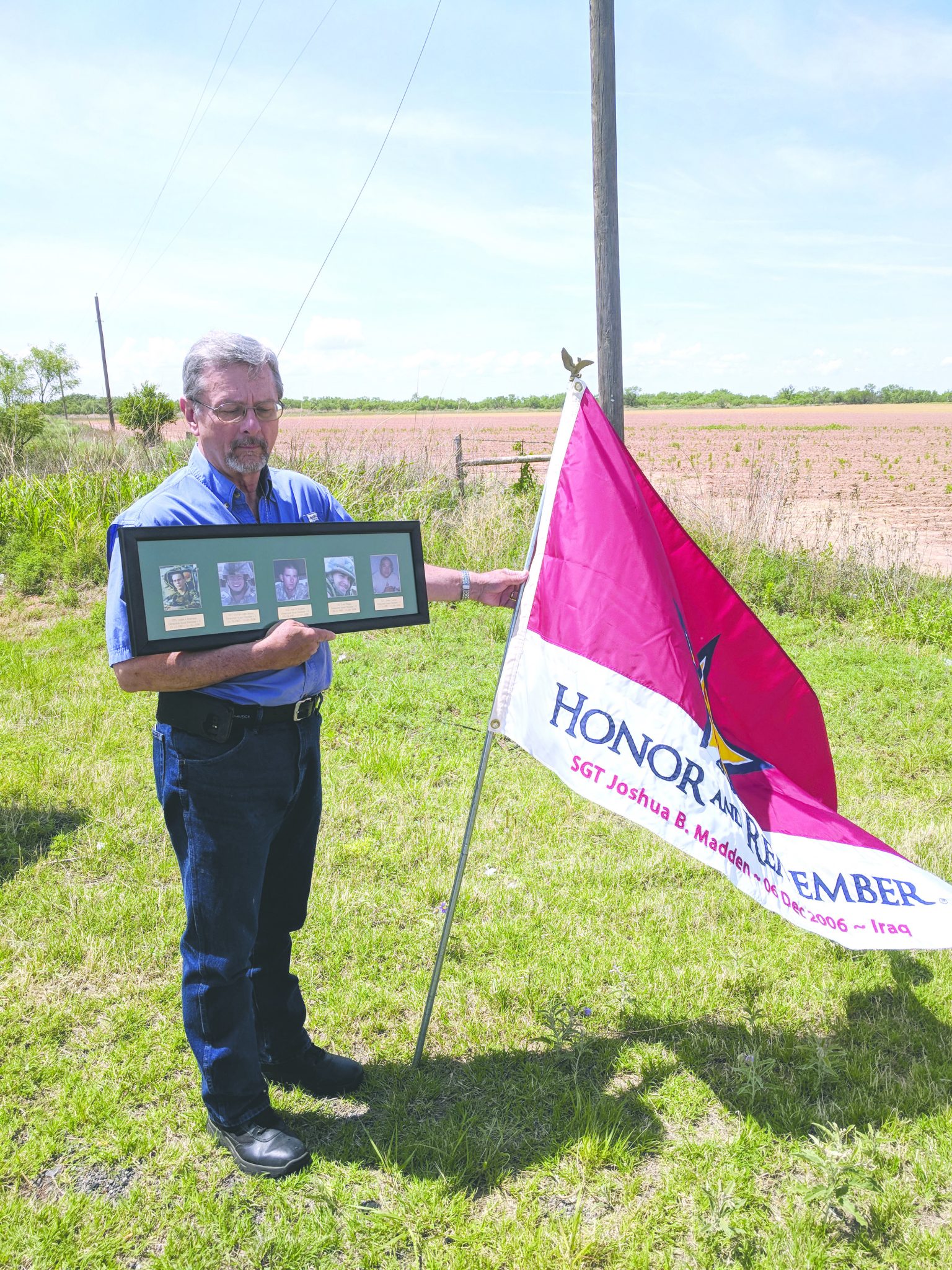 Maddens travel to Tennessee to participate in Run for the Fallen
Staff Report
Minden Press-Herald
Jerry and Cindy Madden made a trek to Tennessee to participate in Run for the Fallen in honor of their son, Josh, who was killed in combat.
The purpose of the run is to call attention to and specifically honor the men and women who have died during the War on Terror
beginning with the USS Cole Oct 12, 2000. A rotating team of more than 400 active duty military and civilian members from throughout the nation embarked on a 19 state, 6100 mile journey to honor every fallen service member, numbering nearly 20,000. Each mile of the route is dedicated to individual heroes and their families, based on their chronological date of death.
The route began in California and ends at Arlington National Cemetery in Virginia.
"They run for about a mile, stop, put the flags in line then read off the names of the fallen that died on the same day," Cindy said.
"Yesterday, they started with Nov. 18.  Then they run and stop and read the names of those killed on Nov. 19, etc. 
The Maddens continued with the group until arriving at Dec. 6, 2006. "[We] were there when they read the soldiers killed that day including Josh and the other four killed with him," Cindy said. "They gave us small flags that they touched to the ground and a sheet that had the names of the men/women for that day."
"We were so impressed that these students ran in the heat for soldiers that they didn't even know."
More information about Run for the Fallen is available at https://www.runforthefallen.org.