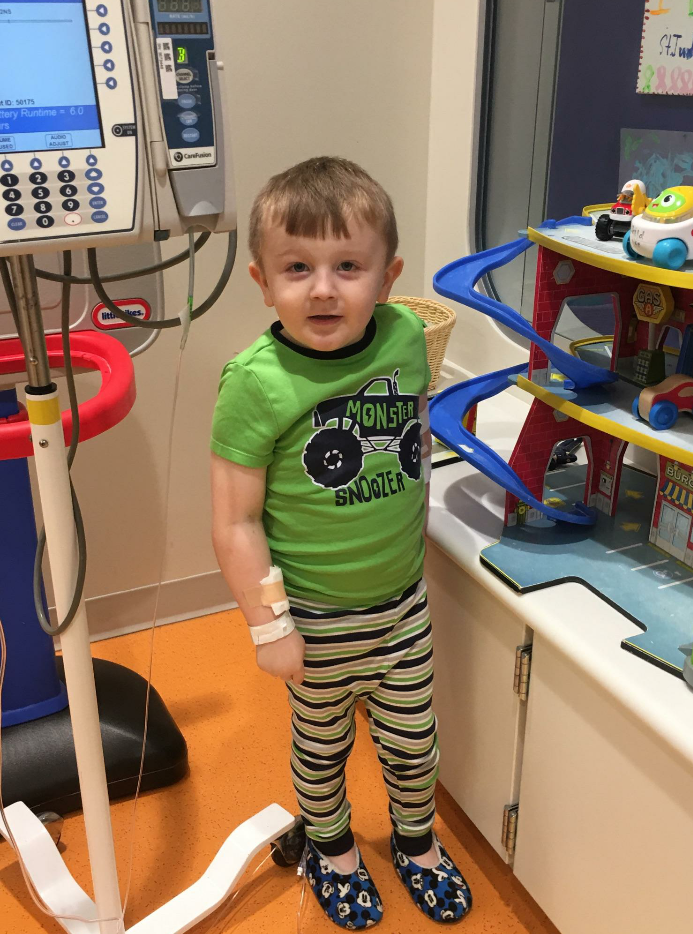 After the diagnosis no parent wants to hear, a Minden family is asking for support from the community.
Four-year-old Leaton O'Rear has been at St. Jude Children's Research Hospital receiving treatment for leukemia since May 15. His parents Hunter O'Rear and Christian Gardner are with him.
O'Rear's grandmother, Cheryl Coffey Love, spoke briefly with the Press-Herald yesterday about Leaton's condition and the needs of his family.
"He's responding very well to the treatment," she said. "He's having some hard days, but he's having some good days too. The cancer cells are responding well to the treatment."
Despite the recent challenges, still brings joy to those around him.
"Leaton is a little character," Love said. "He is full of life and very comical. He loves superheroes, especially Superman and Iron Man. Leaton loves to laugh and be funny."
While patients don't pay for treatment at St. Jude, Love said Leaton's family made significant sacrifices when he was diagnosed.
"Christian was on the verge of starting a new job and moving into an apartment when we discovered he was sick," Love said. "So now when she comes back, she's not going to have a place to live. So any help would be a tremendous blessing."
Love said she hopes Leaton's mother will be able to remain in Minden when they return from St. Jude, because the Minden community is where her support lies.
Anyone who wishes to assist Leaton's family with expenses can visit Richland State Bank in Minden and deposit in account number 12225555, named "Leaton O'Rear Medical Fund."