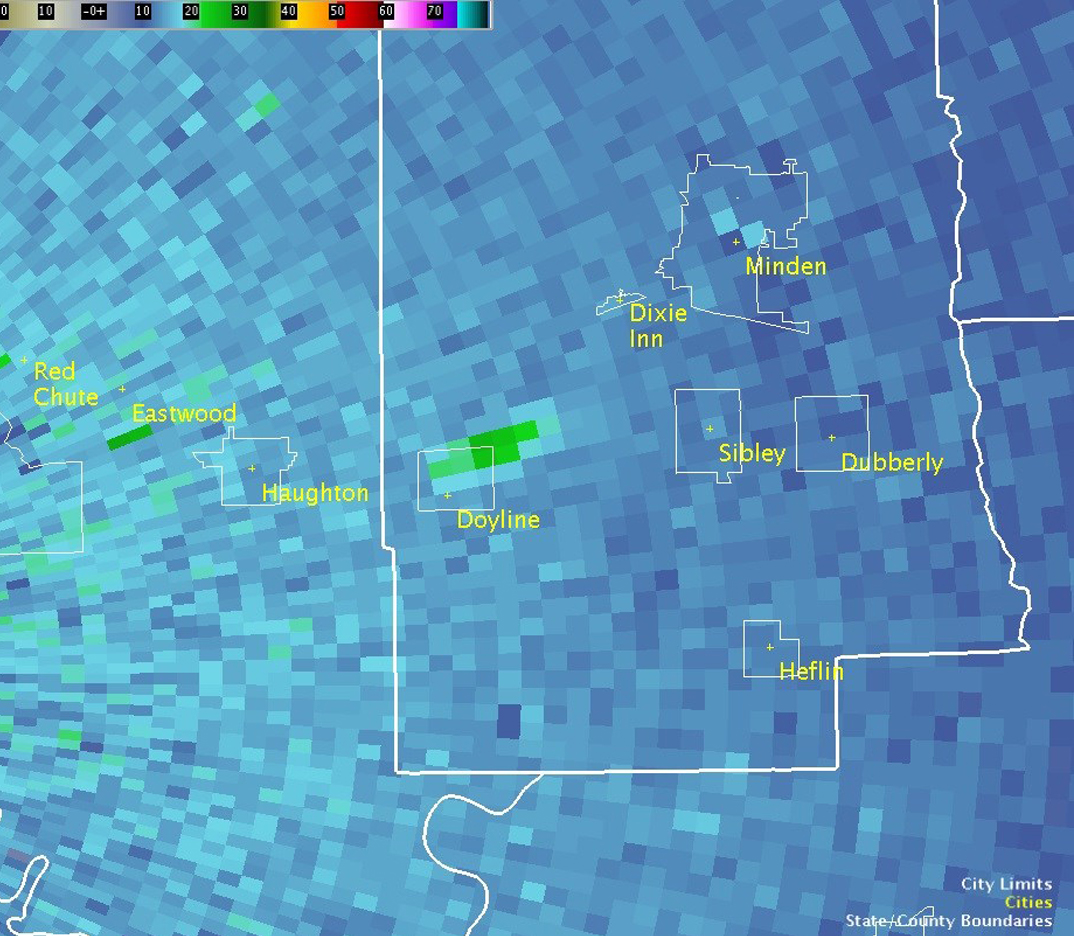 CAMP MINDEN — A Louisiana State Police HAZMAT team is on scene at Camp Minden investigating a reported explosion where Explo Systems Inc., was previously accused of improperly storing nearly 16 million pounds of M6 propellant.
Webster Parish Sheriff Gary Sexton says there have been conflicting reports on what exactly happened, but he cannot confirm that it was a bunker housing the M6. He says he feels it is likely the case.
"More than likely it was, but we don't know if it was that or another company," he said. "If it was a bunker, it certainly did its job. Several witnesses actually saw the explosion and it just went straight up with a plume afterwards. We knew it could happen and felt like it would happen before the disposal process was over with, but because of the planning that went into it, it just shows how good planning can be. We're fortunate nobody was hurt and that's what it was about."
He says the report came in around 4:55 a.m., Thursday, and one witness, Rita Ware, described it as a "big boom and it shook the whole house," she said.
"I have a store and a house across from Camp Minden, and I ran into the bathroom and looked out the window, and you could see fire and debris in the sky," she said. "We felt it. I definitely felt it. I live in a double wide, and it felt like it'd come off the cinder blocks. I was like 'Oh my God!'"
Currently, state police are conducting a flyover of the magazine area to find out exactly what happened. Sexton believes the explosion happened in the L area on the eastern side of Camp Minden, nowhere near the contained burn chamber site, which is in the Bossier Parish area of the military installation.
Sexton says no one was injured, there are no evacuations and business will be conducted as normal. School in Doyline is in session today, he said.
Jason Poe, vice president of Explosive Service International, the contractor disposing of the M6 propellant, says they are waiting on the state police to tell them what to do. At this time, he would not comment further, saying state police would do a flyover of the area of the magazine area.
"All we know at this time is no personnel were injured," he said. "It definitely wasn't involved in our contained burn chamber process. We are continuing normal operations until we can determine what happened."
The National Weather Service says its radar picked up a column of smoke around 5 a.m., and disappeared from the radar 10 minutes later.
"The smoke was first noticed at 1,600 feet and rose to 4,900 feet," Forecaster Mike Berry said.
Sexton says the Louisiana Department of Environmental Quality, HAZMAT, Bossier and Webster Parish sheriff's offices, the Louisiana National Guard, fire departments from both Bossier and Webster, and emergency medical personnel from both parishes are on scene.
"We're going to get more information throughout the day, and we're going to take our time, because there's no danger to the public," Sexton said. "Time is on our side, and we'll do some aerials to see if we have some smoke or embers in the area."