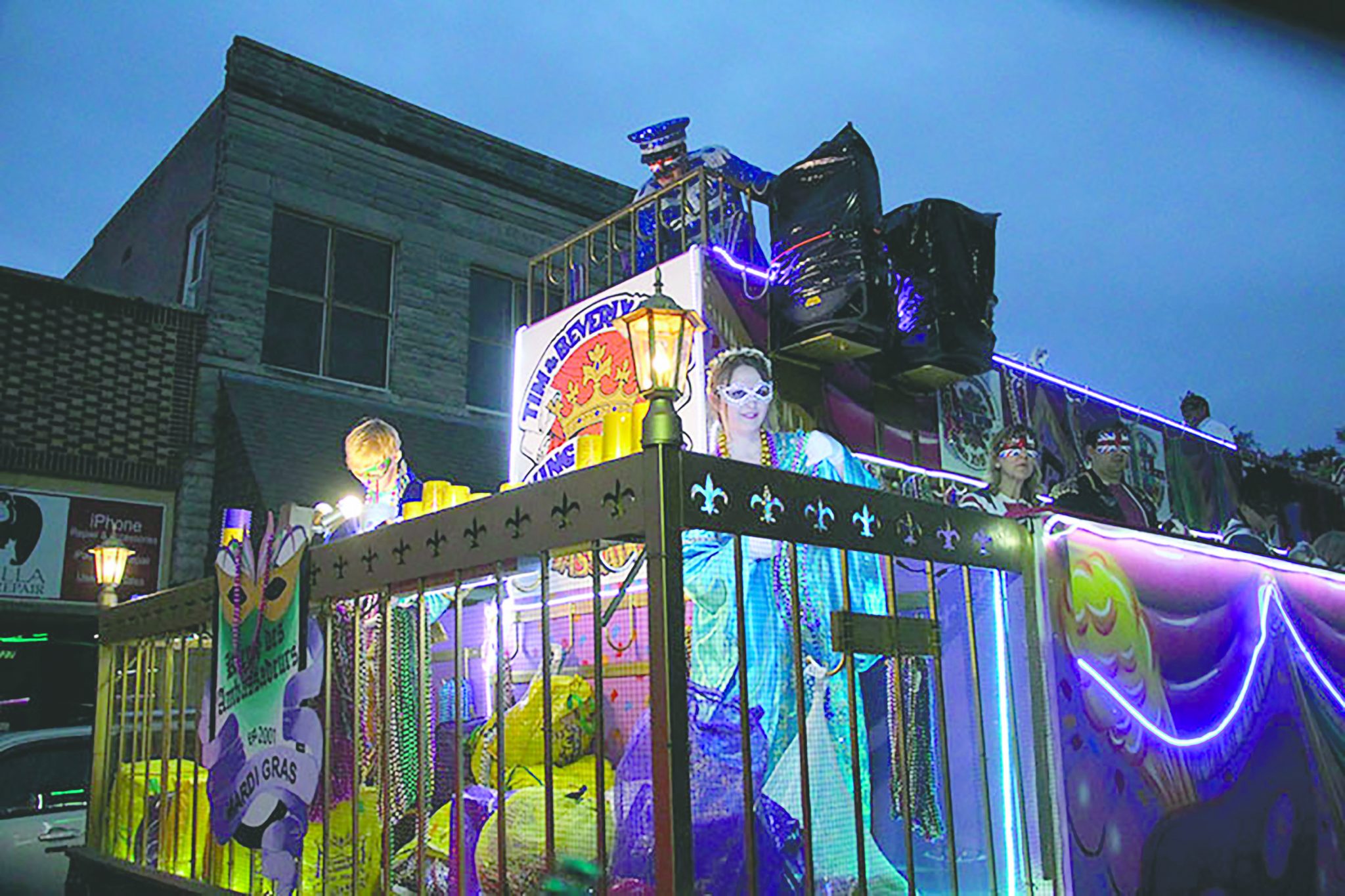 The twenty-second annual Minden Fasching Festival and Mardi Gras Parade are on the way. The parade, sponsored by the Minden Main Street Committee begins at 5:30 Saturday, February 16. There are over 50 parade entries so far.
"It's exciting and it gets the community together," said Downtown Development Director Becky White.
The parade route will cover a 3.3 mile route which begins at the intersection of Germantown Road and Elm Street and winds through the Minden Historic District, Downtown and back to Germantown Road.
Serving as Grand Marshal will be Miss Minden, Sharity Brent. Krewe des Ambassadeurs, Krewe of Nemesis and Krewe of Artemis will all be participating in the parade.
Judging for the parade entries will be set up in front of City Art Works at 701 Main Street in Historic Downtown Minden. Categories are Most Spirited Group, Best Overall, Best Small Float, Best Marching Group, and Most Original Entry. Winners receive a trophy and bragging rights for the rest of the year.
Face painters will be set up in the downtown area and at Academy Park from 2:00 pm until the parade begins. City Art Works will be offering free Mardi Gras mask making for this kids from 2:00 to 4:00 pm.
White encourages parents to bring their kids to the mask making event before the parade, "Bring them down and let their artistic side shine."
The Johnson Brothers' carnival will be in town in the parking lot in front of the Civic Center.
Food vendors will be available Saturday with the 318 Food Co. food truck set up in the Minden Medical Center Parking lot and the LSU food truck set up on Pearl Street.
On Saturday, families are encouraged to set up along the parade route throughout downtown and along Elm Street and enjoy picnics and parties before the parade begins at 5:30. Families are also invited to participate in the parade by entering a float in the lineup.
Entry forms may found on the Main Street page of the mindenusa.com website, requested by email at mainstreet@mindenusa.com, picked up at Minden City Hall, or at the Webster Parish Chamber of Commerce & Tourism Office. The entry forms will have times, categories, directions and rules attached.
"Fasching" or the "Fifth Season" is the German equivalent of Mardi Gras which officially began on November 11 at 11:11AM. The parade and festival will mark the end of the Fasching Fifth Season.