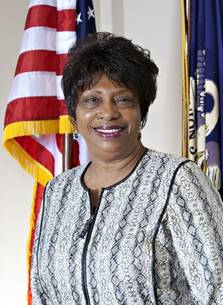 New polling locations also discussed
The Webster Parish Police Jury started the month of July with a long, discussion-filled set of committee meetings followed by a short, speedy agenda at the regular meeting Tuesday morning. Topics included moving some voting locations, hiring a new Office of Community Services director, and a notice of overpayment from FEMA regarding Katrina disaster relief funds.
Minden voting precincts 17, 17A, and 18 currently vote at the alternative school, which the school board announced last month would be demolished in the next year. Therefore, the building and grounds committee agreed unanimously to accept recommendations for new polling locations for those precincts.
Pending final action by the jury at a future meeting, precincts 17 and 17A will be moved to Harper school, while precinct 18 will vote in the lobby of the Webster Parish Courthouse Annex on Main Street.
Jerri Lee, juror for district 9 and chairperson of the Office of Community Services board of directors, gave the jury important news on the search for a new community services director.
"We're very happy that we had an excellent candidate," she said. "[The board of directors] voted unanimously to bring this person before the jury, and that's what we plan to do. We will not name her officially today, as we want to be fair and let her clear things up with her present employer. We are really proud of the young lady we were able to get."
Mary Whitaker has continued serving as the current director many months after announcing her departure, in order to allow the jury to find a replacement. Lee said the candidate will begin learning from Whitaker later this month and will appear before the jury at next month's meeting.
In the finance committee meeting, President Jim Bonsall and Secretary/Treasurer Ronda Carnahan informed the jury of a recent notice of overpayment received from FEMA regarding Hurricane Katrina disaster relief funds. FEMA claims the jury owes $167,000 that was overcharged thirteen years ago.
According to Bonsall, $120,000 of this sum was from a duplicate invoice that the jury has known about and listed on their liabilities for years, but the remainder was unexpected. If FEMA allows it, the jury will pay this sum back half this year and half in 2019.
This notification from FEMA comes on the heels of a commitment to reimburse the parish a very similar amount for road repairs from the 2016 flooding.
"We can gripe about it all we want, but it is what it is," Bonsall said. "We have to do what we have to do."
Other items throughout the committee meetings included a $5,092 change order regarding Phase I Road Improvements, mostly on Old Arcadia Road, and a pay raise for the man who mows the parish right-of-ways, from $124 to $140 per mile.
Other than the change order, which had to be approved in the regular meeting, the jury only had two real items of new business in the regular meeting: adopting the 2018 millage rates and and approving recreational funding for $750 HazMat equipment for the Springhill Fire Department. Both of these measures passed unanimously.