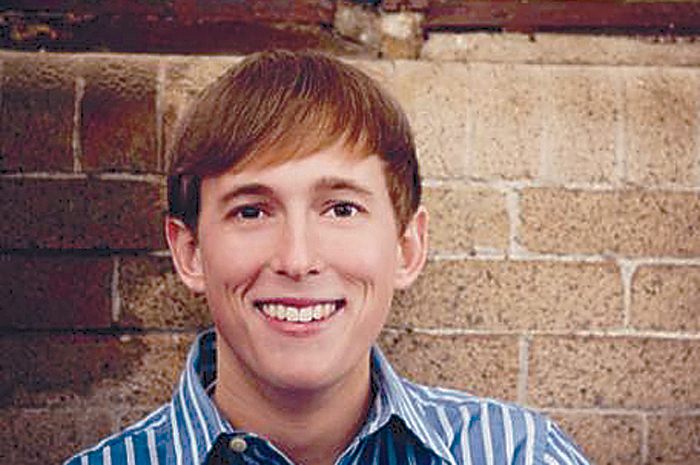 Alex Butler, musician and speaker, will be leading in worship at First Baptist Church, Sunday at 6 p.m. Butler will be sharing his musical talent and sharing his mission trip experiences.
After a short conversation with Alex, it doesn't take long to realize he has a passion for serving the Lord. Alex became a Christian at an early age and not long after felt the call of God to go into the ministry. As a young boy, Alex attended FBC Minden before moving to Bossier where he attended FBC Bossier. Alex is currently a member of Eastwood Baptist Church in Haughton.
A talented musician, Alex chooses the saxophone as his major instrument, and he also plays guitar. Alex was a member of the Cope Middle School and Airline High School Marching Bands. Being an honors student throughout middle school and high school, Alex graduated valedictorian of his high school class. He is currently a senior honors student at Northwestern State University majoring in music business.
At NSU, Alex is a member of the Spirit of Northwestern Marching Band, the NSU Wind Symphony, and Reed Between the Lines, a saxophone quartet. At the campus Baptist Collegiate Ministries, he is the worship leader. Butler doesn't stop there with his love for music, he is also a member of the NSU Men's Chorus, NSU Concert Choir, and the NSU Chamber Choir.
In 2015, Alex served on the staff of the First Baptist Church Homer as a youth intern. This past summer, he traveled to the Philippines with the International Mission Board as part of the Nehemiah Team. Alex recently returned to FBC Homer to lead in worship and share his international mission experience. This summer, Alex will be ministering in Southeast Asia with the IMB.
Alex's parents are Bryan and Amy Butler; and he has one brother, Jacob. His proud grandparents are Graydon and Roberta Kitchens.
The community is invited to attend and be inspired by the passion Alex has for sharing the gospel with others. A love offering will be taken to help Alex with expenses for his Summer Mission Trip to Southeast Asia.