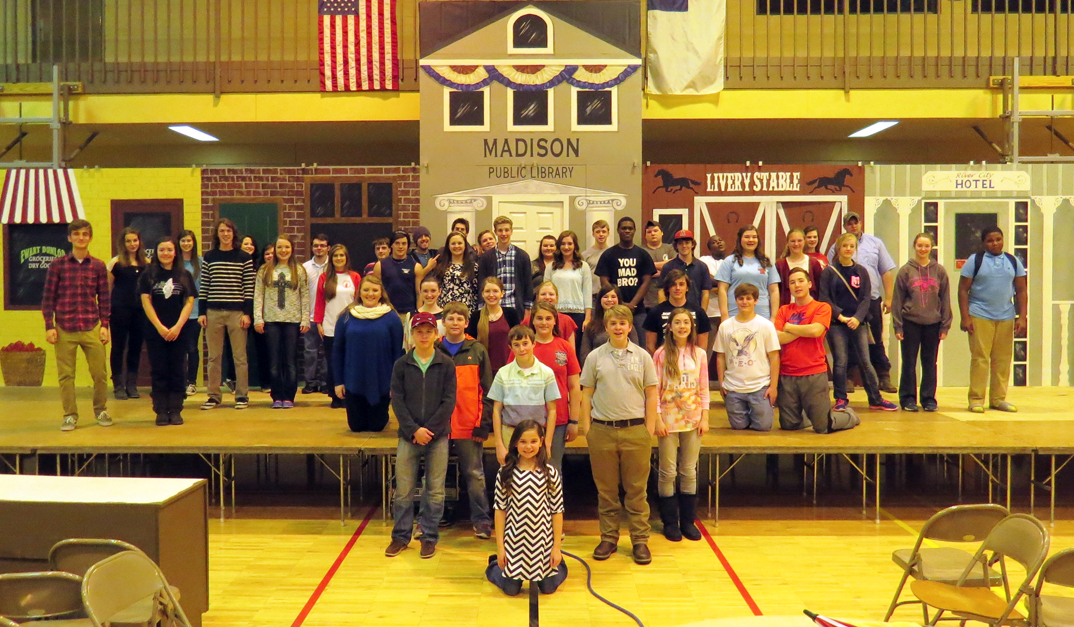 First Baptist Church in Minden will host its annual dinner theater, this year as a Broadway musical set in 1912.
The play is set to begin Friday, March 13 and go through Sunday, March 15. Performances will take place at 6:30 p.m., March 13 and 14, with the Sunday performance set for 2 p.m. Doors to the Family Life Center will open at 6 p.m. Friday and Saturday.
Tickets are $25 per person and $20 for children 12 and under. Alicia DuBose, assistant music director at the church, says daycare will be available for those who have children ages 4 and under. She emphasized when patrons call to reserve their ticket to specify that you have a child under 4 years of age.
Seating is about 248 per show, so for those who don't have tickets yet, now is the time to get them. They are selling fast, DuBose says.
"It's going to be a full scale production," she said. "Sets, costume, a full accompaniment orchestra, choreography, the whole bit. It's a dinner theater, so you get a meal as well."
"The Music Man" is a production set in 1912's River City, Iowa. It is about a con man that finds redemption and love. He comes to town to start a boys' band, but he doesn't know a single note of music, she says. He's a traveling man, and he goes through different towns to convince them they need to save their youth from corruption.
"What he does is he convinces them to give him money for instruction books, uniforms, musical instruments and he'll skip town because he doesn't know how to teach them any music," DuBose said.
He meets a music teacher in River City who changes his life and shows him love and compassion.
"It is a tale of redemption," she said, "through the love that he finds with this lady in town."
It is a comedy with a little bit of everything in it, she says. Some of the title songs are "76 Trumbones," "Till There was You," and "You Got Trouble."
"It takes a tremendous amount of teamwork from so many different people to build the set, paint the set and do the costumes," she said. "Everybody just volunteers their time to do it, and it's just a huge blessing. It's a bonding experience for the kids, and it's also a lesson in faith."
DuBose says 49 students from all over the area are participating in the play.
"There are some students from other churches and the community," she said. "We've tried to open it up to some other kids because they like theater too."
Money raised from the production will go towards a mission trip to Alabama this summer, where youth will spend time ministering and spreading the word of God.
"It's a resort ministry that's affiliated with (another church) where they will do Bible clubs for kids on the beach," she said, which is only one way the students will participate in ministry there.
To get a ticket, call 377-4434 between the hours of 8 a.m. and 5 p.m., and ask for Amber Romero.