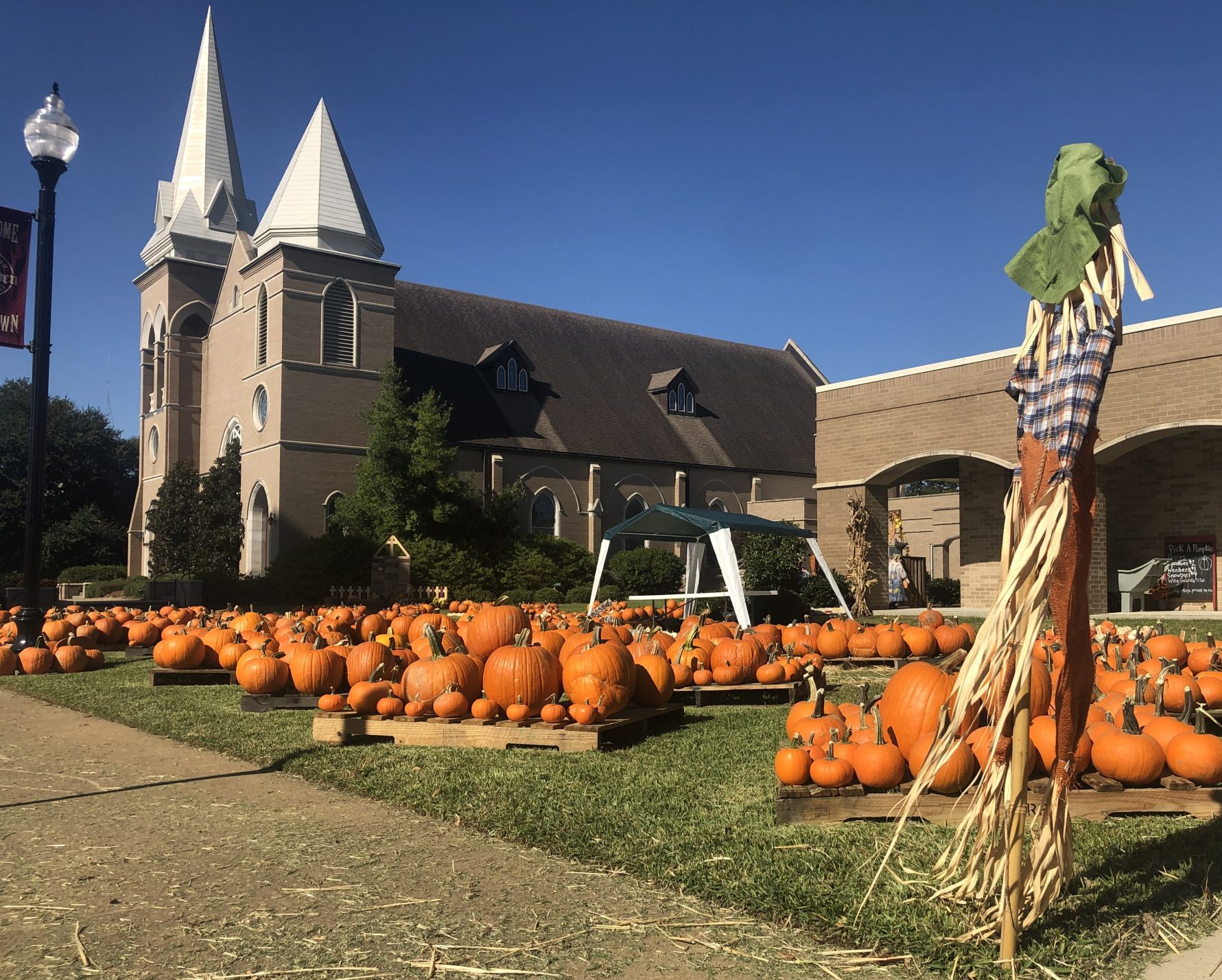 A beloved community event is making it's return this October with the First United Methodist Church of Minden celebrating the fall season by hosting their annual Pumpkin Patch. Those wanting to find the perfect canvas for their Jack-O-Lanterns can visit the front of FUMC and peruse the pumpkins of various shapes and sizes in order to find the perfect one.
This Pumpkin Patch will be open from now until Halloween, Monday through Saturday from 11 a.m. to 7 p.m each day. If it's raining the Pumpkin patch will be closed. If people pass by and do not see someone outside, they can simply go indoors to purchase their pumpkins.
They will have a variety of pumpkins available for selection including traditional pumpkins, Snowball Pumpkins, Gourds, Weebies, Spookies, and Swan Gourds.
Prices will depend on the measurement of the pumpkin that is chosen.
Also know that any money spent on these pumpkins is going to a great cause, with a majority of it going towards funding the church's Missions Trips.
"Come down and enjoy it! It's something that's so wonderful to kick off the fall season, and I think everyone in Minden looks forward to seeing it every year," said Cindy Kemmerly, receptionist at FUMC.
"The weather is nice and it's a great photo op for people wanting to come down and enjoy the beauty of the season."