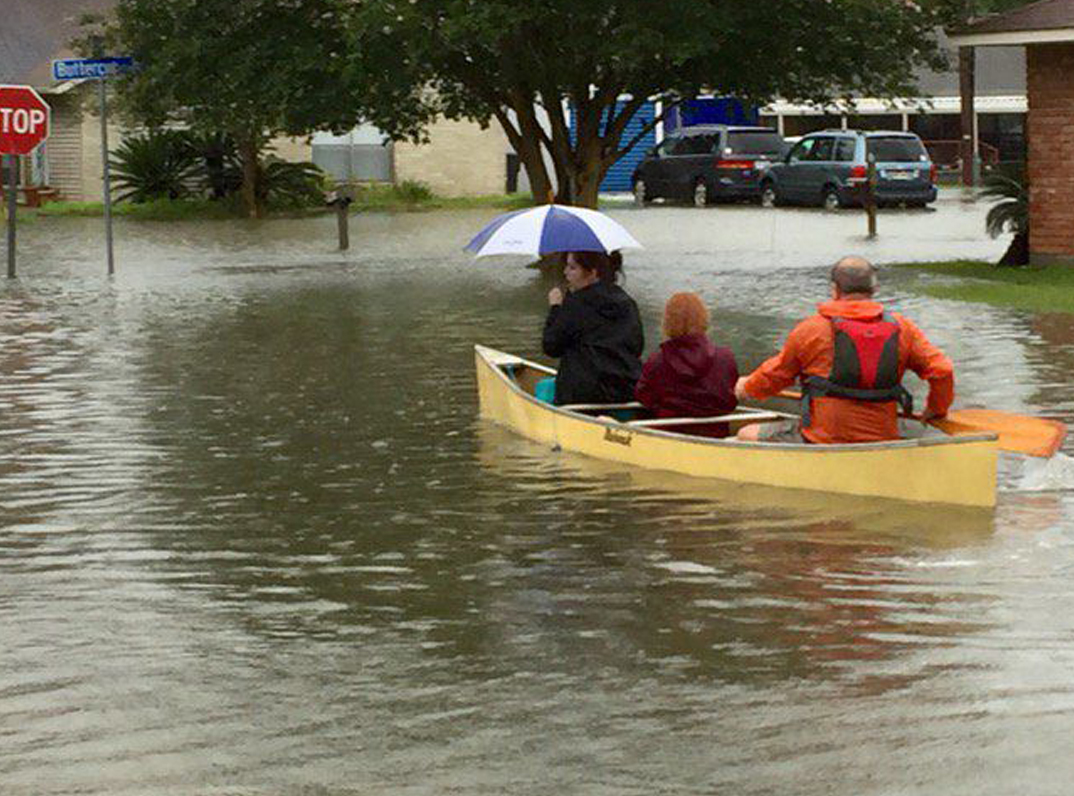 BATON ROUGE — Experts studying demographics and data following south Louisiana's great flood of 2016 tell a newspaper they don't expect a mass exodus of people from the area, such as the one that followed Hurricane Katrina in 2005.
Allison Plyer, executive director of The Data Center in New Orleans, told The Advocate that the flooding was patchy enough that it enabled victims to stay with unaffected neighbors nearby while they worked on homes.
Experts said the restoration of electricity and school reopenings were other factors that could prevent a mass exodus.
Tulane University geographer Richard Campanella told the newspaper that many residents in the flood footprint are homeowners. He said property ownership would make them less likely to leave than renters.
Renters are one group that is more likely to leave.
That was the case for Caroline and Kevin Farris, who were renting a home in Denham Springs with their 3-year-old daughter Isabella.
They were in North Carolina when the flood hit, visiting Caroline's family.
They returned to find that the house had flooded with 39 inches of water.
Kevin Farris' family in Watson also flooded, so the couple decided to head back to North Carolina and stay with Caroline Farris' family.
"We didn't have a choice," Caroline Farris said. "My husband called his job and said, 'Look, I'm really sorry, but we can't stay here,' and then I had to do the same."
Caroline Farris already has gotten a new job in her hometown, and the couple expects to move into their new rental next week.
Elliott Stonecipher, a north Louisiana demographics expert, told The Associated Press on Monday that another group to keep an eye on will be retiring baby boomers – people with discretionary income who might find the floods to be the last straw as they cope with other south Louisiana problems, including traffic congestion and crime in Baton Rouge.
Many in that group, especially with government aid for their flood losses, might flee to Florida or Texas, states without a personal income tax. Or, if they want to stay in state, they might head for central or north Louisiana spots where real estate costs are low.
The August floods damaged more than 150,000 homes and displaced thousands.
A state office said Monday that more than 109,000 people have received nearly $44 million worth of food benefits in the first two weeks of a nutritional assistance program helping south Louisiana flood victims.
It's called the Disaster Supplemental Nutrition Assistance Progam. The state Department of Children and Family Services says in a news release that Saturday marked the completion of two weeks of D-SNAP operations in Acadia, Ascension, East Baton Rouge and Lafayette parishes.
The department opens its third week of operations Tuesday, through Saturday in parts of Evangeline, Iberville, Jefferson Davis, St. James, St. Martin, Washington, West Baton Rouge, West Feliciana and St. Tammany parishes.
Residents are encouraged to preregister for DSNAP online at www.dcfs.la.gov/preregister or by phone at 1-888-LAHELP-U (1-888-524-3578) before visiting a DSNAP location.