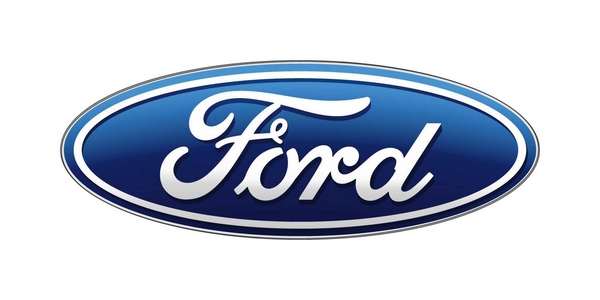 Responding to consumer concerns about exhaust fumes, Ford is offering to inspect and repair Explorer SUVs at no cost to owners. Ford maintains the vehicles are safe, but said it's making the repairs available in response to customer concerns about exhaust odors and carbon monoxide. "Our investigation has not found carbon monoxide levels that exceed what people are exposed to every day," Ford spokesman Mike Levine said. Ford has sold more than 1.35 million Explorers since 2011, when the vehicle was redesigned and the exhaust problems began. The move announced Friday comes as the U.S. National Highway Traffic Safety Administration continues to investigate complaints of fumes and carbon monoxide leaking into the passenger cabins of police and consumer versions of the SUVs.


Ford previously focused repair efforts on police versions of the Explorer, but civilians continue to complain to the agency about exhaust fumes and symptoms such as nausea, headaches and drowsiness. The company said it will send letters to owners of 2011 through 2017 Explorers starting the week of Nov. 13 telling them to take their SUVs to dealers for the work. Mechanics will check for leaks in the rear lift gate gaskets and drain valves. If any leaks are found, they'll be sealed or gaskets will be replaced, to prevent fumes from entering, Levine said. They'll also reprogram the air conditioning to let in more fresh air.
Ford will pay for the work regardless of mileage, age of the vehicles or whether they're under warranty. It also will reimburse owners who previously paid for repair work, Levine said. The service will be available starting Nov. 1 through Dec. 31, 2018, Ford said. The customer service campaign is not a recall, although safety regulators could still push for one. NHTSA began its investigation of Explorers in July of 2016. "NHTSA will take appropriate action as warranted, and any future decisions will be based on the findings of the investigation," the agency said in a statement. Ford started repairing police versions earlier this summer after departments reported that carbon monoxide from exhaust fumes was making officers sick. The company said at the time there was no reason for owners of non-police Explorers to be concerned. But over the past six years, more than 1,100 civilians have complained to the government about exhaust fumes seeping into Explorers, causing headaches, burning eyes, nausea, sleepiness and an odor like burning hair, according to an analysis by The Associated Press. In addition, Ford has received more than 2,000 complaints, warranty claims, reports from dealers and legal claims related to exhaust odors. Even for such a big seller, 1,100 complaints about a single problem is unusual, especially because exhaust fumes almost never find their way into passenger areas, said Allan Kam, a former attorney with the National Highway Traffic Safety Administration who now is a consultant to consumers and manufacturers. By comparison, the government has only two complaints about exhaust in the cabin of the Jeep Grand Cherokee for the 2011 through 2017 model years. The Grand Cherokee is an Explorer competitor with comparable sales for those years. In addition, the government had only one exhaust gas complaint for the 2010 Explorer, the year before the new model came out, The AP found. In complaints to the government posted on the NHTSA website, several owners have said attempts by Ford dealers to fix the problem have failed. Many expressed concerns about small children and pets riding in the rear seat, where the smell seemed to be concentrated. In 2014, a Florida woman sued Ford, claiming she and her daughter were suffering from chronic headaches due to carbon monoxide in their Explorer. Under a settlement reached in August, Ford had agreed to send out a nationwide notice to Explorer owners offering partial reimbursement for exhaust odor repairs performed on 2011-2015 Explorers. But that settlement is on hold because an owner filed an objection. The fix announced Friday would go further than the settlement, because it would offer full reimbursements to owners of 2011-2017 Explorers. Levine said Ford is confident the repairs will handle the problems.
"This will reduce the potential for exhaust to enter the vehicle," he said. Several police agencies have pulled Explorer Police Interceptors off the road due to complaints from officers about fumes and carbon monoxide. Ford has said the gas is leaking from the tailpipe into the police cabins due to non-factory outfitters that drill holes into police SUVs to install extra equipment such as lights and radios. Ford has offered to pay to seal the holes. Police in Austin, Texas, pulled nearly 400 Explorers off patrol in July because of carbon monoxide concerns and reports of officers getting sick. Some of those vehicles have been repaired.