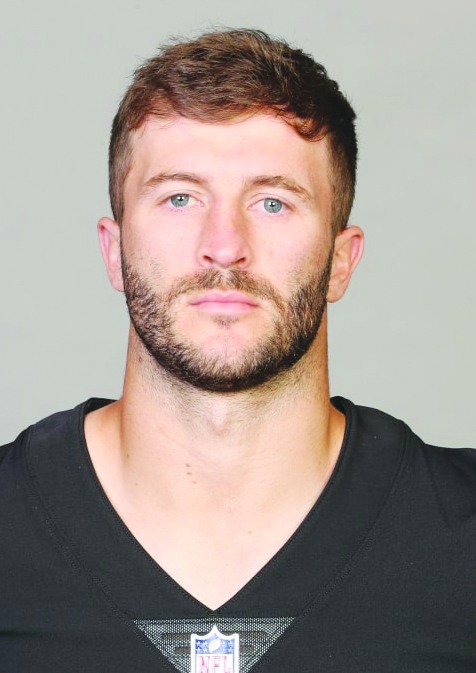 Trent Taylor missed the Super Bowl in Miami with San Francisco because of a foot injury that cost him the entire 2019 season.
The wide receiver has a rare second chance with Cincinnati two years later.
And yes, it means so very much.
"It's a huge deal for me personally because you know guys in this league … guys will play 12, 15 years and never get an opportunity to go to the Super Bowl," Taylor said. "So once I missed that first opportunity, I didn't know if it would ever come back."
Taylor says being in this game might not really hit him until the Bengals land in Los Angeles on Tuesday. The 5-foot-8 Taylor was a fifth-round pick out of Louisiana Tech in 2017 and played 41 games with the Niners.
Cincinnati signed Taylor to the practice squad in September, and he played in four games during the regular season. Taylor has handled punt returns in each playoff game — the first three of his career — and knows he'll be playing in this Super Bowl.
"Actually playing in the game, it's going to be a huge deal for me," Taylor said. "I'm 100% looking forward to it and so thankful for another opportunity at it."
Taylor's not the only one feeling lucky this Super Bowl at SoFi Stadium in Los Angeles.
DOUBLE TEAMING
Defensive lineman Damion Square also will be playing in his first Super Bowl after becoming the first NFL player to play for two different teams in the playoffs in the same season.
Square actually had three snaps for the Las Vegas Raiders in their wild-card loss to Cincinnati.
Then he joined the Bengals' practice squad and played 15 snaps on special teams in the AFC championship contest.
Not bad for someone who played in only three playoff games combined before this postseason.
"We make sure we do a good job making everybody feel comfortable around us," Bengals defensive tackle D.J. Reader said.
Square actually is on his third team of this season. He played five snaps on special teams with Chicago in the season opener before going to the Raiders the next week, where he was inactive for four games before finally making his debut with Las Vegas.