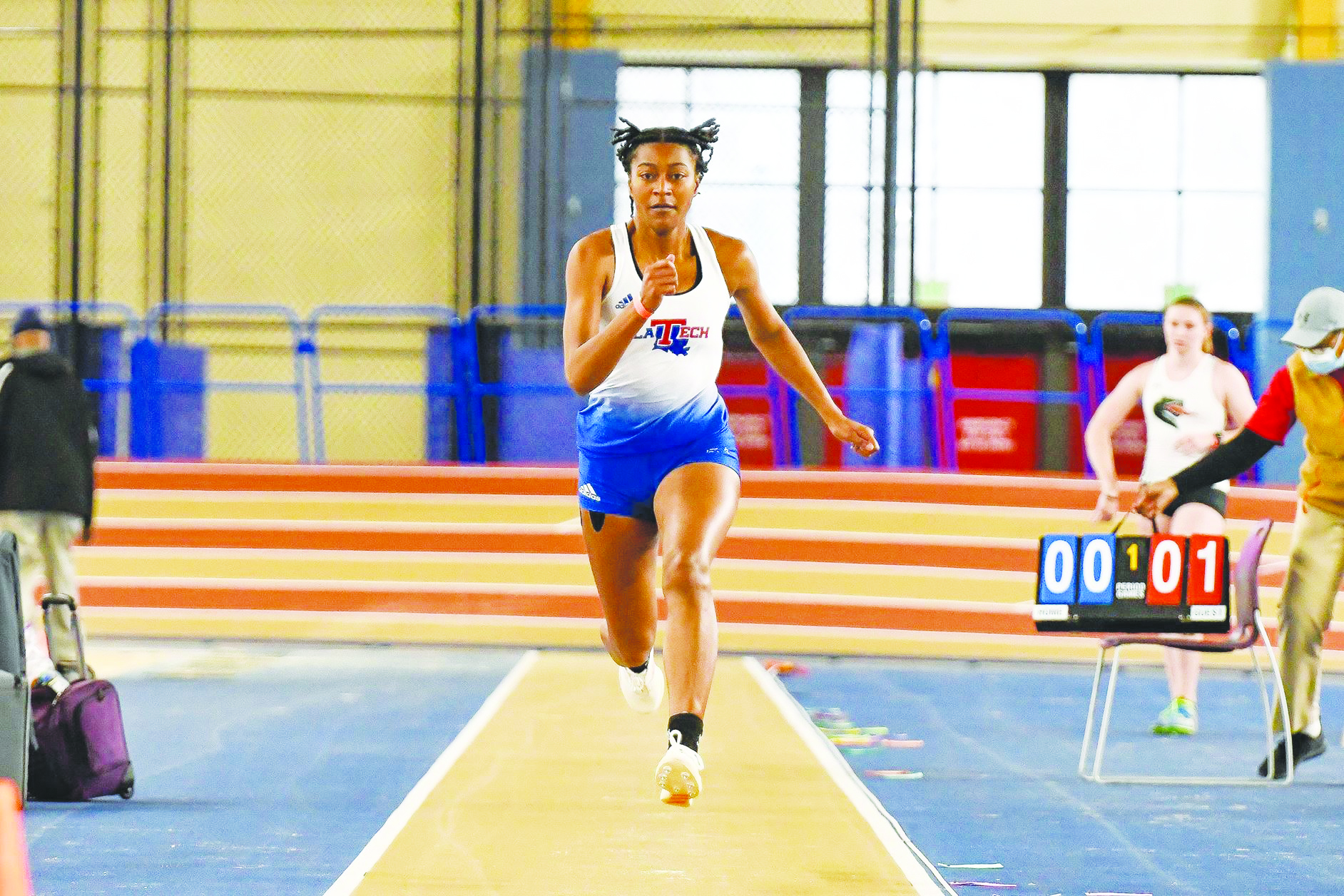 BIRMINGHAM, Ala. — The Bulldogs and Lady Techsters return to Ruston with top performances in the men's and women's triple jump and women's long jump on Sunday.
Senior Maya Perry-Grimes had a strong performance at the USA Invitational in the Birmingham Crossplex. She finished second in both the long jump and triple jump. With a jump of 12.31m, Perry-Grimes surpasses 12 other contenders in the triple jump. In the long jump, she jumped 5.85m.
Joining her on the podium, teammate Murphy Bavinga also received a second-place finish in the men's triple jump with a jump of 14.67m.
"Maya Perry-Grimes showed up today and earned two second-place finishes, —one in the long jump and the other in the triple jump," said LA Tech head Coach Gary Stanley. "Both the men's and women's 4×4 relays made several improvements, which should lead to a good attitude going into the conference meet in two weeks."
Johnie Jean-Jacques received yet another personal record in the shot put with a throw of 17.16m. That throw earned him a fifth-place finish among the field. Including Saturday's PR, Jean-Jacques has PRd five times during this indoor season.
On the track, sprinter Seth Boullion ran 48.68 in the 400m, which earned him a third-place finish.
Riley Killian produced another personal best for the season with a run of 5:14.69 in the mile.
The men's and women's 4x400m relays both ran season-bests today. The men's team ran 3:20.18 and placed seventh place. The women's team earned ninth place with a time of 4:07.77, shaving five seconds off the time previously run this season.
The Bulldogs and Lady Techsters will compete again in two weeks on Feb. 19-20 at the Birmingham Crossplex for the Conference USA Track and Field Championships.