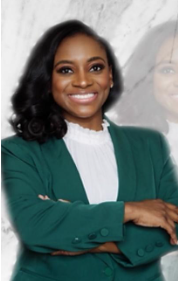 Brittney Dunn, former resident of Minden, Louisiana was selected by the United States Small Business Administration, Louisiana District for the 2022 Entrepreneurial Success Award of the Year.
Each year since 1963, the president has issued a proclamation declaring National Small Business on May 5, 2022. On this day, she will be celebrated with other district winners at a special ceremony at Capitol Park Museum in Baton Rouge, LA.
Brittney will be acknowledged for her challenging work, innovative ideas and dedication to her community that has built an outstanding business to strengthen the state's economy.
The SBA is pleased to celebrate Brittney Dunn CPA, LLC achievements and recognize her personal role as President in driving our nation's economic growth.
Brittney serves on the board of Volunteers of America and United Way. President of the SBAACC and a member of Shreveport-Caddo Economic Steering Group, The Louisiana Chamber of Commerce Foundation, and Iota Rho Omega Chapter of Alpha Kappa Alpha Sorority, Inc. in Minden, Louisiana.
Brittney is a graduate of Minden High School (2004) and is the daughter of Brainard and Toni Odom. She resides in Shreveport, LA with her husband Drayden and two boys Christian and Cayden.