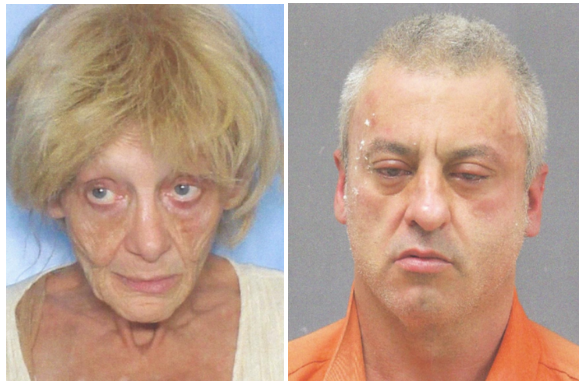 Four people were arrested on Saturday after the police were called to investigate a disturbance on Miller St.
When the officer arrived at the 300 block of Miller St., he found Jackie Hickey outside the apartment near several broken items and an open bottle of vodka. Hickey told the officer that two of her relatives were fighting inside. Inside, the officer found Wesley Griffith, who reported that the people who had been fighting were hiding in the back bedroom.
At this point, the officer radioed for more units. Once the officers arrived, they began giving loud verbal commands for the people to come out.
When no one responded, the officers entered the main bedroom and found Skyler Martin hiding behind the bed. Jeremy Shane Patterson was located in the bathroom but refused, multiple times, to come out.
"After about 3 minutes of warnings and commands I deployed a burst of chemical spray to Patterson's face," said the officer in the arrest record. "Patterson still refused multiple times to comply with officers. When Patterson got close enough to the door, [the other officers] grabbed Patterson. As we were pulling Patterson out of the bathroom he grabbed my ballistic vest with his left hand and all three of us went to the ground."
Patterson refused to be handcuffed. The officers had to employ "hard hand strikes" in an attempt to gain his compliance. Eventually, they were able to force Patterson's hands into the cuffs.
During the investigation that followed, a purse containing 0.69 grams of methamphetamine was found in the cushions of the couch. A digital scale and plastic baggies were also found in the same area. Hickey said the purse was hers but claimed "she had not smoked meth in almost a week."
Jackie Hickey was arrested for possession of methamphetamine; Wesley Griffith was arrested for three existing warrants; Skyler Martin was arrested for outstanding warrants, disturbing the peace, and resisting an officer; and Jeremy Patterson was arrested for disturbing the peace, fighting and resisting with force or violence.