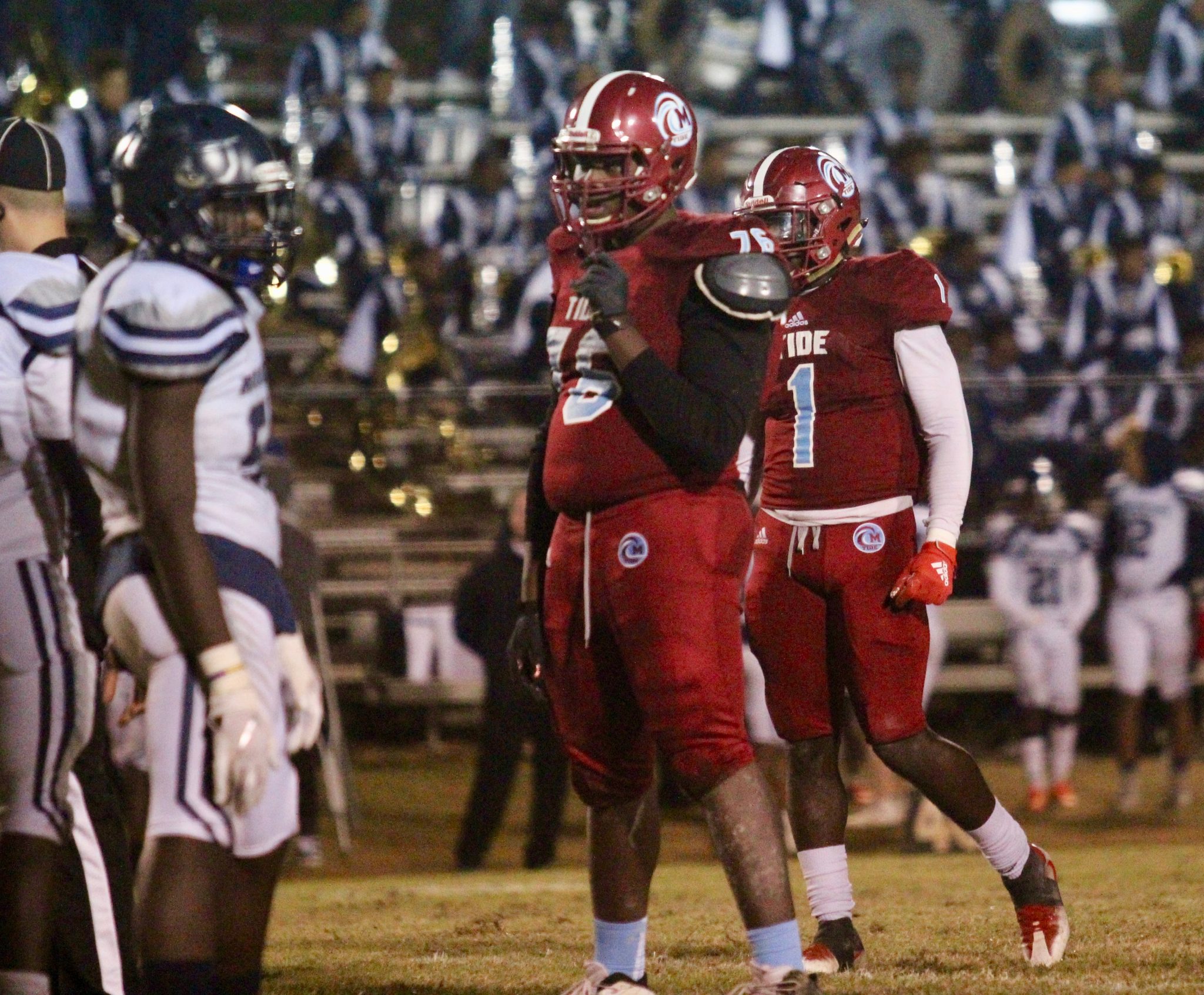 MINDEN 47 – HUNTINGTON 25
Lieric Robinson scored four touchdowns in the first half and the Tide were well on their way to another district win.
Robinson finished with five touchdowns overall on 23 carries for 170 yards in a massive game out of the backfield.
Dre Robinson scored on a 7-yard pass from Jrell Joseph to start the game, but Robinson responded for the Tide with three straight touchdowns in the second quarter. Shabreion Williams caught a deep 40-yard pass from Joseph that brought the Raiders (5-4, 1-2) within one touchdown before Robinson scored again on a five-yard run that capped a long drive for the Tide.
Trenton McLaughlin finished with an excellent game at quarterback, going 11-for-14 for 176 yards.
Kentravion Lister scored twice in the second half to put Minden well ahead and secured victory. Robinson scored again with five minutes remaining in the game after Dre Robinson returned a kickoff for a touchdown.
Seth Johnson led the Tide with five receptions for 104 yards, while Robinson did his duty as a receiver as well for 31 yards on four catches. Parker Hall had two catches for 41 yards.
Minden improves to 6-3 and 1-2 in district and will play at Franklin Parish next week to close out the regular season.
Central Holmes 46 – Glenbrook 27
Glenbrook's season officially ends at the hands of Central Holmes on Friday night in Minden. Glenbrook led early, but Central Holmes made a few big, plays and long drives killed the Apaches.
Lakeside 51 – D'Arbonne Woods 10
Lakeside is one win away at salvaging a playoff spot after a rough start to the year. tonight, they put up fifty points in the first half to thoroughly out-class D'Arbonne Woods.
Mansfield 20 – North Webster 14
The Knights will not be district champs this season following a loss at Mansfield on Friday night. North Webster has dropped two district games in a row after last week's loss at Loyola. The Knights will play host to Green Oaks next week to finish the regular season.