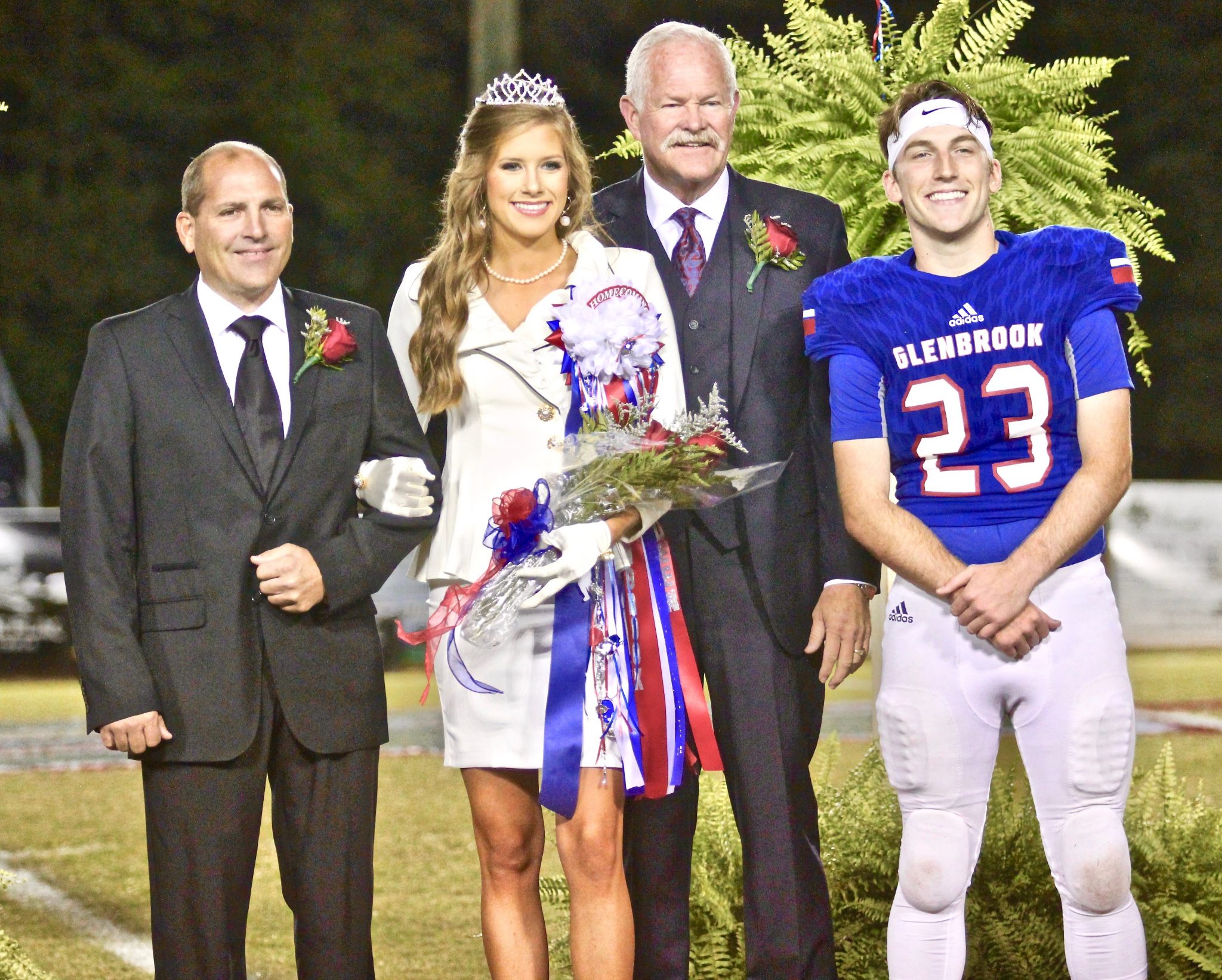 Glenbrook 39 – Porter's Chapel 0
Jackson Powell put up four touchdowns (three passing) as the Apaches shut out Porter's Chapel on homecoming night.
Powell found Sammy Feaster for two of those touchdown passes, and Luke Meek for the third.
Maddox Mandino ran in two touchdowns of his own as the Apaches improve to 6-2 this season.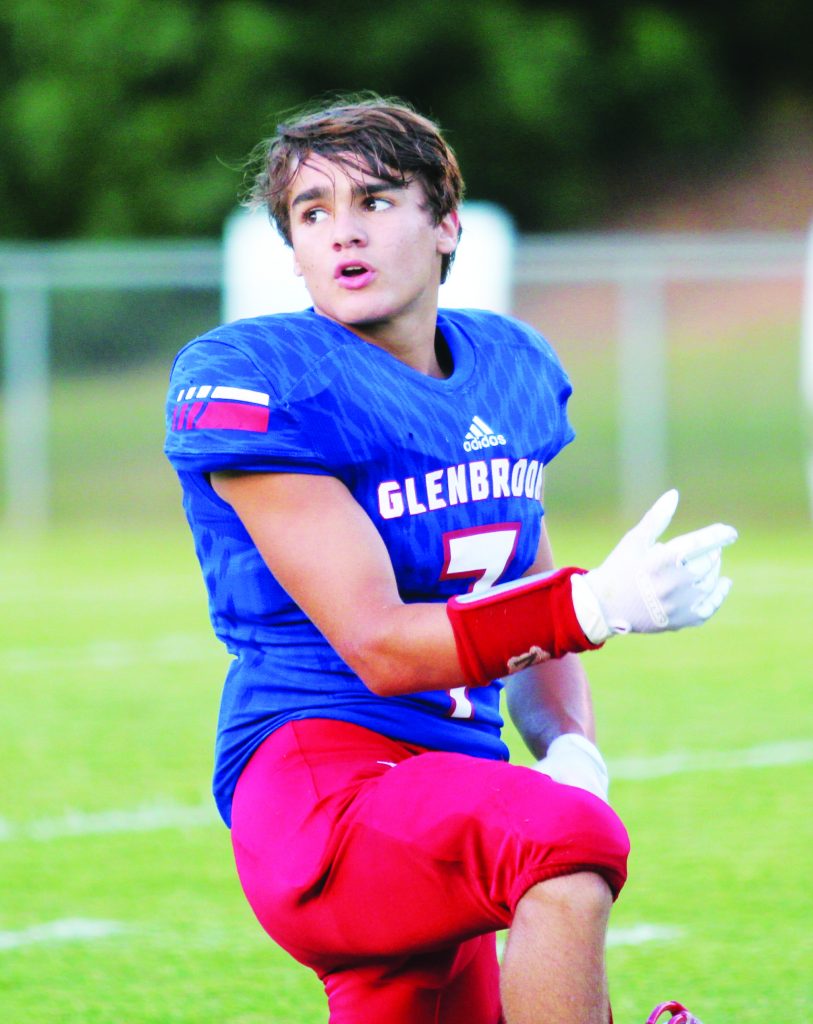 North Webster 34 – Lakeside 20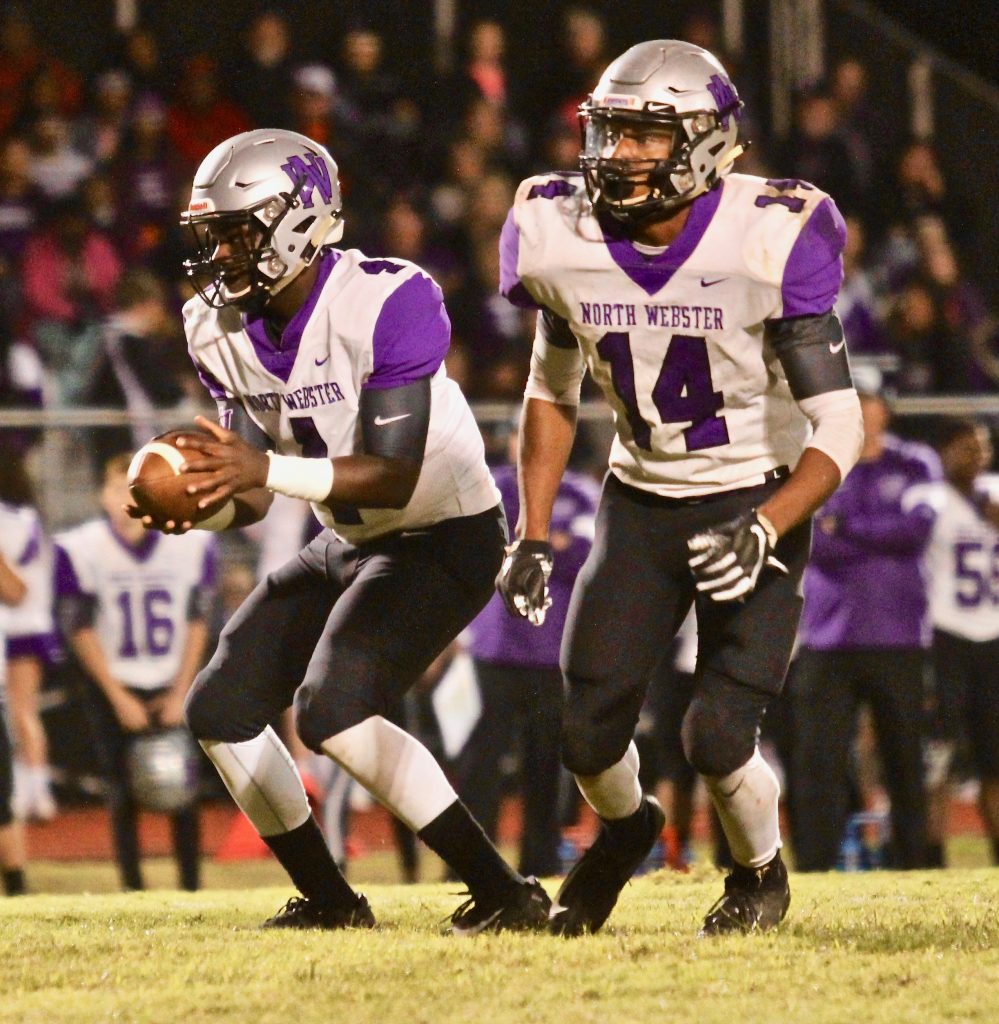 The Knights jumped out to a 14-0 lead in the first quarter. Lakeside scored shortly after on a pass from Jordan Preuett, but it was short-lived. North Webster quarterback Jocquez Thomas found Roc Hawthorne on a forty-yard pass to put the Knights up 21-7.
Lakeside and North Webster traded touchdowns twice in the fourth, but the Knights kept the game out of reach by running the ball and holding off quick, explosive plays from the Warriors.
North Webster improves to 4-3 this season, while Lakeside drops to 1-5.
Neville 34 – Minden 7
Neville showed why their a consistent top-five team in the state in Minden on Friday night. Neville scored 21 unanswered points in the first half while shutting down the Tide attack to head into the second half firmly in the lead.
Minden had their chances, but Neville picked off Minden's Trenton McLaughlin twice in the red zone in the first half. The Tide also fumbled in the red zone in the first half, giving Neville more than enough to work with en route to the win.
Neville quarterback Andrew Brister finished the game with 247 and three touchdowns on 14-of-17 passing.
Neville improve to 5-2, the same record as Minden.
Minden found the end zone in the fourth quarter on a 17-yard pass from McLaughlin to Kentravion Lister. Brister's 53-yard touchdown pass in the second quarter was the play of the night, though the Tide defense did put a few good licks on Neville's skill position players, especially early.
Neville's Max Hunter led all rushers with 116 yards on 19 carries. Lieric Robinson led the Tide with 57 yards on 13 carries.
Seth Johnson had another 100+ yard receiving night, with three catches for 109 yards. Neville gained 435 yards total, the most Minden has allowed this season.