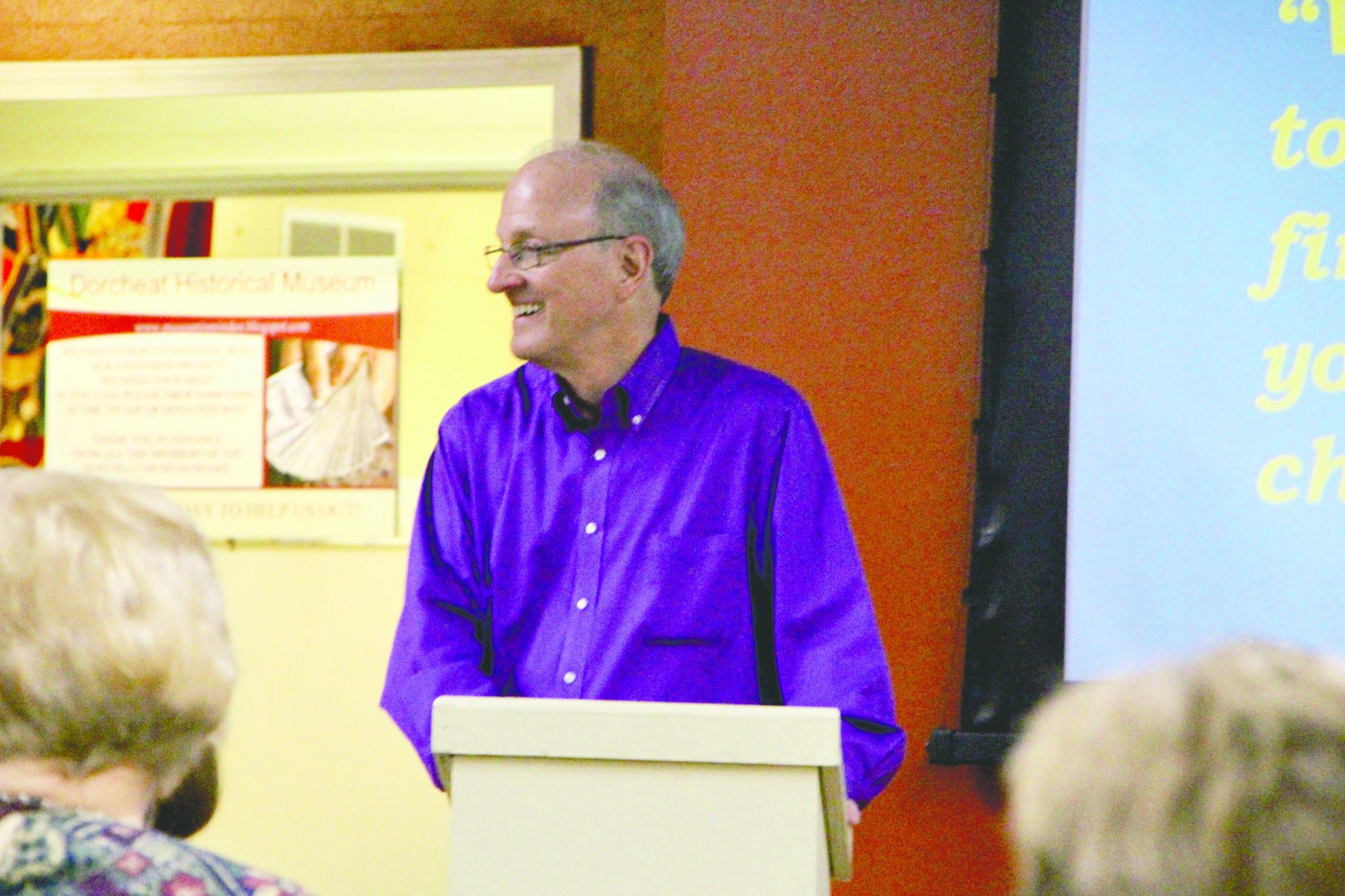 The final Night at the Museum of 2018 featured the history of the Grigsby family. The history was presented by Randy Grigsby and covered John Grigsby who came from England through one member of the family, Jake Monzingo who died at 21 in World War II.
The Grigsby family started out their life in America in South Carolina and lived in Alabama for a before making Minden their home. The family moved because of soil exhaustion on the Alabama plantations. The area was attractive because of its proximity to Shreveport as a waterway to New Orleans. Samuel Mays Grigsby moved here around 1856 and built the largest plantation in the area. He lived to see the beginning of the Civil War.
One thread of the Grigsby family fought in the Texas War of Independence, and was awarded the land that is now downtown Dallas by Texas but never visited the land.
"He never saw his land. That land was 4,000 acres and it's described at his death in 1841 as in the area of Dallas County where three streams form the Trinity River. If you know your geography, we're talking downtown Dallas," Grigsby explained "He never saw the land, and here's the kicker, he left no will. From 1847 when the land was petitioned under Louisiana law, which Texas used then, it even got to the supreme court but the bottom line is not one Grigsby ended up with a dollar or a square foot of the land that would be downtown Dallas."
Grigsby also spoke of family members he remembered personally. One story was of Buddy Monzingo, who fought in World War II and was a prisoner of war.
"We knew Buddy. He fought in Europe, he was captured and became a prisoner of war and he remained a prisoner for 18-20 months until the end of the war. When he came back his health was bad and it was never good after that. Now, I remember the stories that Buddy told us. He would tell us that they were actually treated well when the Germans first captured them. There was food to eat and they treated them nicely. But as the war turned against Germany, Germany didn't have food so the American soldiers that were prisoners sure didn't."
Randy spoke of each of his grandparents aunts and uncles and his father. They each had something he remembered of them. His Aunt Myrtha's figs, Uncle Luke's card games, and Mrs. Doris, his step-grandmother giving him penicillin shots. He spoke of the Webster Parish Fair being as amazing as New York City to him as a child who lived in Flat Lick and rode horses and wagons on Sundays for fun.
"Everyone before lived to us through portraits and pictures but these were people we heard and we touched," Grigsby said, "We didn't sit on Sunday afternoon and watch tv, and we didn't sit on Sunday afternoon and play with computers.
Uncle Herman and Eddie hooked up horses and donkeys to wagons and we rode. That's why it was such a great childhood."
Grigsby shared a quote about childhood and closed his presentation with perspective.
"After all, isn't that where we're going to be one day? We're going to be in that family that is remembered and touched and they laughed with us, but then there's going to be at one point, a generation after that, we'll be simply relatives that were a name and in the distant past, in photographs and family trees" Grigsby said.