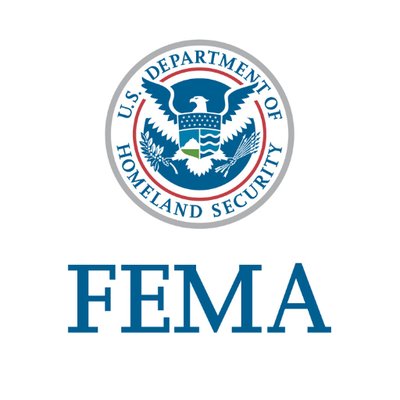 WPPJ receives status update on 2016 flooding reimbursement
As Webster Parish residents may know, many roads across the parish remain damaged from the heavy flooding event of 2016. In many cases, repairs remain stalled because the Federal Emergency Management Agency (FEMA) has yet to send expected relief funds.
Prior to its regular meeting Tuesday morning, the Webster Parish Police Jury held a road committee meeting that lasted almost an hour. The majority of that time was spent fielding a status update on applications for FEMA reimbursement.
Steve Brice, a representative of CB&I, provided the jury with a rough timetable for the many parts of the ongoing process. CB&I is the company serving as a go-between for the parish and FEMA, and Brice has worked on Webster Parish's case for ten months.
"Where we are right now, we have eight projects, divided out into what FEMA calls Project Worksheets," he said. "So there's eight different potential grants for your roads. Right now, for those eight projects, we're looking at an estimated total cost of between $1.65 and $1.9 million."
This cost estimate includes repair work already completed by the parish as well as future work that still needs to be done. According to Brice, If FEMA approves this cost estimate, they will reimburse 75 percent of that total. CB&I is also in the process of working for a Community Development Block Grant for the parish that could cover the remaining 25 percent.
"I expect, and I'm optimistic, that you could get obligations from FEMA and funding in your accounts between October and the end of the year," Brice said. "…I never have believed that you're ever going to get back 100 percent of everything. I've never seen it, even with Katrina."
Brice said one Project Worksheet has already been sent to FEMA, and FEMA has returned it along with a request for more information. Additionally, a second Project Worksheet will be sent to FEMA today.
"Those two projects represent $225,000 of work completed that, once obligated by FEMA, will come back to the parish quickly," he said. "At that point, our best estimate right now is that every two weeks we will have another project submitted to FEMA."
Brice said CB&I should have all the documentation for each Project Worksheet sent to FEMA by the end of June.
Much of the delay on receiving reimbursement is caused by FEMA contesting the parish's estimates or even denying that certain projects qualify in the first place. For example, the parish must provide proof that each area of damage was caused by a storm and that any completed repair work did not improve the road beyond pre-storm conditions.
"What we've requested and what FEMA has acknowledged is not going to agree," Brice said. "I've just never seen it happen. So the decision will have to come from the parish: do we design [repairs] to what FEMA has agreed upon, which is a slippery slope, or do we do the work we think needs to be done, submit more documentation, and ask them to reconsider?"
Even after a reconsidered decision, Brice said FEMA is unlikely to meet the parish's full request.
"At that point, you will have to decide whether you want to fight them, which is timely and costly, or accept their decision," he said.
Several jurors questioned Brice about smaller areas of damage, such as washed-out culvert tops, and whether the parish could repair those in the meantime without jeopardizing the chance of reimbursement.
"We got a bunch of spots with culverts that we're going to fix whether FEMA pays for them or not," said Dustin Moseley, juror for district 12. "But we haven't fixed them because we've been told that if we did, we definitely wouldn't get paid."
Brice reassured the jury that this was true in the past, but in the "current environment," completing work on such projects would have no bearing on FEMA's decision of whether or not to reimburse. Still, the parish would be making these repairs at its own financial risk.
A group of 12 damage sites that the jury has identified as a priority are currently out for bid to contractors. These bids are scheduled to come back April 10. With this date in mind, Police Jury President Jim Bonsall suggested the jury wait to hear Brice's suggestions later this month before deciding to take the risk of repairing damaged culvert tops across the parish.
"After those bids come in, Steve is going to go over them and give us some recommendations about what he thinks, and then we need to meet to decide what we're going to do about this," Bonsall said. "And I think that's a good path.
There may be some of these culverts that we go on and do after that. We'll see."
Throughout the meeting, Road Committee Chairman Steve Ramsey expressed incredulity at the amount of delays in acquiring FEMA compensation. Parish Attorney Patrick Jackson said Ramsey's response is an intentional part of FEMA's system.
"I believe the frustration you're experiencing right now is designed into the process," Jackson said. "Because they'd really love for us to just go ahead and fix it all ourselves."