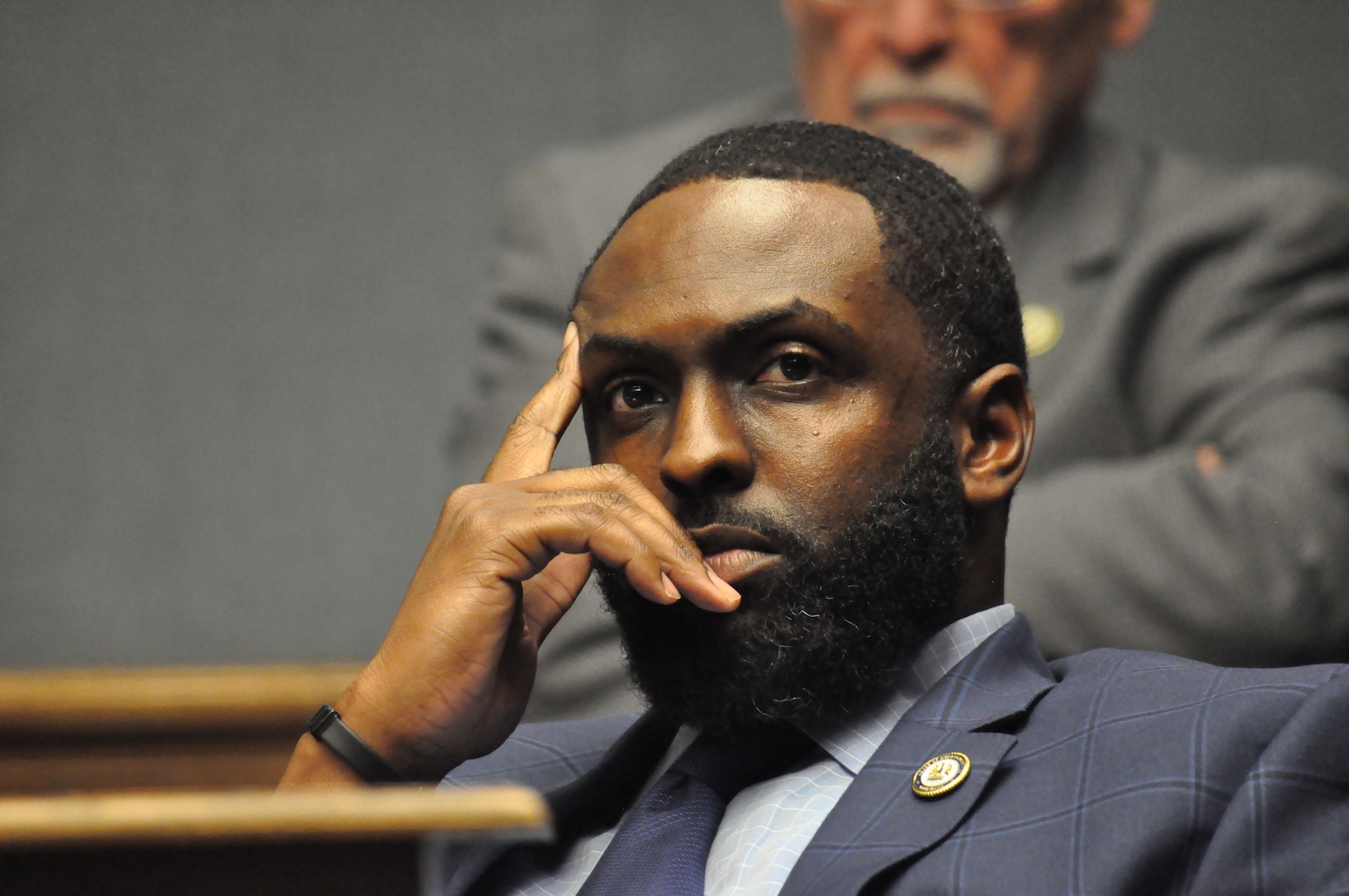 By Kaylee Poche
LSU Manship School News Service
BATON ROUGE–A bill that would expand the medical conditions for which doctors could prescribe medical marijuana was passed by a House committee Thursday in an 8-4 vote.
The bill, proposed by Rep. Ted James, D-Baton Rouge, would also allow inhalation of medical marijuana.
The vote followed testimony in the House Health and Welfare Committee from several Louisiana veterans suffering from post-traumatic stress disorder.
In addition to PTSD, the bill, HB579, would add glaucoma, severe muscle spasms and intractable pain to the list of medical conditions eligible for the state's medical marijuana program.
Existing law allows doctors to prescribe medical marijuana to patients with severe chronic pain such as cancer, epilepsy or Crohn's Disease–those who would typically be prescribed opiates otherwise.
Tony Landry, founder of Louisiana Veterans for Medical Cannabis, said he had several back surgeries after returning from the military and has suffered from chronic pain. After taking opiates, he did not feel like himself, he said.
"It just changed me as a person," Landry said. "It caused me a lot of problems in my relationships. Those veterans in other states who are able to get off opiates get involved in their community."
Jonathan Brown, another member of Louisiana Veterans for Medical Cannabis who served in Baghdad, added: "The wounds of war are not always physical."
"PTSD is a serious disease that affects veterans across Louisiana," he said, "and they are in desperate need of help."
Among those veterans testifying in support of the bill was Rep. Kenny Cox, D-Natchitoches, who said he has seen how war affects soldiers after they return. He gave a detailed account of young soldiers watching a fellow soldier die and having to bring back his body parts afterwards.
"I am a veteran, I have fought, and I've seen how people suffer," Cox said. "It's something that you can't even fathom. It almost takes my breath away."