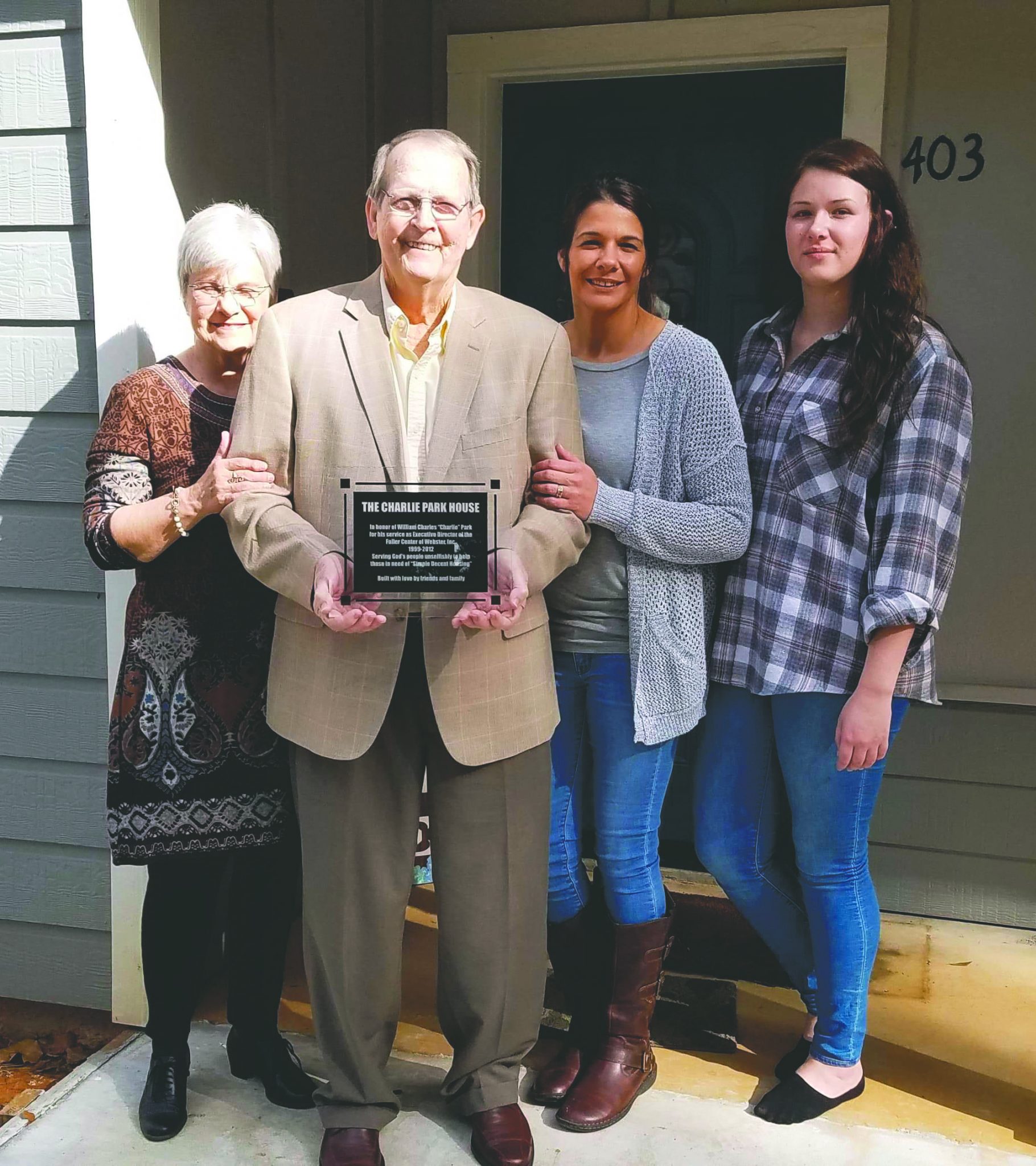 MARIA GONZALEZ
Special to the Minden Press-Herald
SPRINGHILL – The Fuller Center of Webster Parish has just completed it's 55th home and dedicated it in honor of Mr. Charlie Park, who served as their Executive Director from 1999 to 2013.
"About one in five residents in Webster Parish live below the poverty line," said Park. "It's the Fuller Center's job to help those in need, as many as possible. And for years, up until I was just no longer able to give 110% to the Executive Director position, it was my God given mission to do so. To make sure that the chosen families knew what home ownership was all about, and to help set them up for success."
During Parks' time in this role, he was able to oversee the construction of nearly 50 new homes and rehabbed at least 20, including those of the "3rd Annual Millard Fuller Legacy Build" in Minden in 2011.
"It was a lot of hard work, and quite a learning experience." said Park. "We [Fuller Center] were blessed to have Salvador Gonzalez as our construction supervisor for the majority of my time as Director, beginning in the summer of 2000 I believe, and I've learned so much from him. As did our volunteers."
During those 13 years, Park directed everything from family selection, to cite selection, to fundraising, and so much more. It wasn't an uncommon site to see him on location bringing in materials or in the midst of a volunteer crew praying that they have a safe workday.
Anyone who's had the pleasure of working with Park will tell you that there is no wonder why he was chosen to be honored with this dedication, following in the steps of other longtime supporters of the Fuller Center.
"The first house dedication we had was in honor of Marty Cloud, and stands there in Legacy Acres [Minden]. She and her husband, Duane, were both strong supporters of the Fuller Center," said Park. "Her children came up with the idea and, along with several townspeople, raised the money to build the house to dedicate in her name. Then, when Duane passed away, they did it all over again and had a house built in his honor directly across from the Marty Cloud house."
"It's an honor to be held in such high regards. But I must say that the biggest reward is, and has always been, just seeing God work. Seeing him work in people, through people, and for people. We serve an awesome God."
The next new house that the Fuller Center will be working on is there 2019 Veteran's Build. For more information or ways to donate just visit their website at www.fullercenter.org or call 318-539-2122.