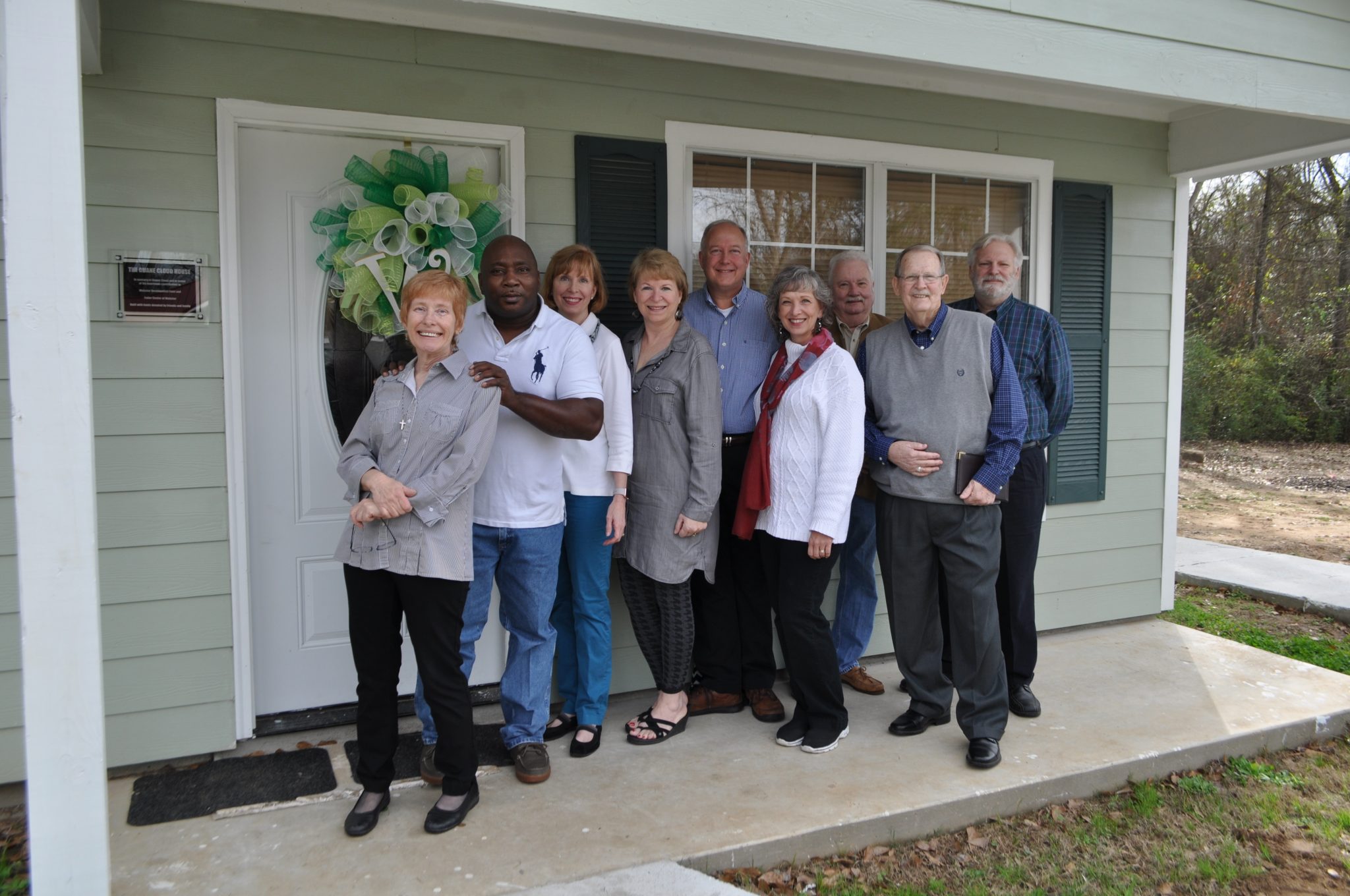 A new home for a Minden family has been dedicated by Fuller Center for Housing of Webster Parish in memory of a man who was passionate about helping people in need.
Michael and Tammie Williams have moved into their new three bedroom, two bath home on Millard Fuller Street in the Legacy Acres subdivision, and he said he is proud and humbled to live in this particular neighborhood.
"I love it," he said. "Just to wake up every morning and give our thanks to the good Lord for our home."
The Williams were living in a family home in need of extensive repair, but because there were so many heirs to the home, he said his wife decided to apply for a Fuller Center home.
"It was news to me, because my wife was the one who came up with the idea," he said. "She filled out the application in 2011, and we pursued it from there. It took us until 2016 to complete it, but we're in it."
One of the requirements of building a Fuller Center home is putting in 500 hours of "sweat equity" into the construction of other homes in addition to their own. Williams said he and family and friends put in at least double those hours.
The new house was dedicated in memory of Duane Cloud, who spent countless hours helping families build their homes.
The children of Duane and Marty Cloud were in attendance at the dedication – Rick Cloud, Kristi Ponder, Karen McDonald and Kathy Turner – and they all said their parents were passionate and dedicated to helping those in need.
"They really loved that these homes were a gift; these people worked for their homes and for somebody else's home," he said. "It is a gift that keeps on giving. Mom and Dad really believed in passing on blessings. They preferred to be mostly anonymous, but what they really wanted to do was make a difference in people's lives."
David Jeane, president of the board of Fuller Center, said he is proud of the organization because these homes truly exemplify the mission.
"Our goal is to provide safe and adequate housing for people," he said. "Every house is a blessing. We've done 54 houses in Webster, not counting the houses we've refurbished. We are proud of the homeowners. We learn together, and it makes me feel good when I drive down this street. They are proud of their homes, and you can see that."
As a representation of the faith put into the organization, former Fuller Center director Charlie Park presented Williams with a Bible. A plaque in honor of Cloud was placed beside the front door of the new home.
The house across the street from the Williams was built in honor of Marty Cloud, and Williams said this is why he chose this particular plot where his new home sits.
"That's exactly why I chose this spot, because her house is right across the street," he said of the home dedicated in memory of Marty Cloud.
McDonald said her parents were extremely involved in this ministry. Her father passed away in April 2016, and her mother passed away in May 2012.
"This was his love and passion," she said.
The Fuller Center for Housing of Webster Parish is run through charitable donations from the community. The organization is about to begin constructing their 55th home in Springhill.
For anyone who wishes to contribute, send donations to P.O. Box 155, Springhill, LA 71075. All contributions are tax deductible.