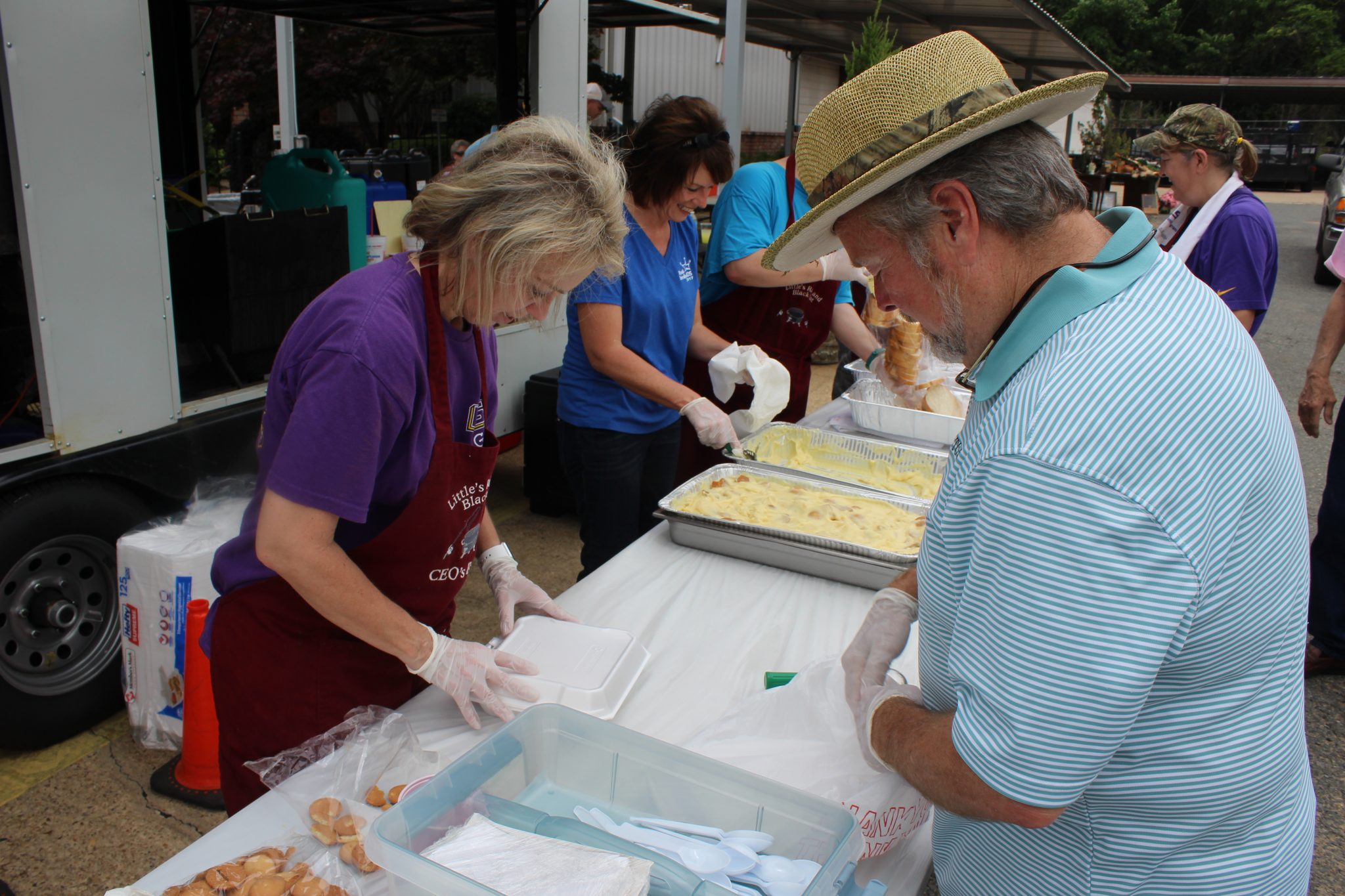 Thirty foster children will be able to attend Royal Family Kids Camp this summer. A fundraiser, organized by businessman Terry Gardner, generated more than $8,000 Saturday. Little's Rod and Black Pot Catering prepared the jambalaya plates, which were sold for $10.
Joining Gardner in the effort were title sponsors, Town and Country Health and Rehab/Weston Place, MBL Bank, Gibsland Bank and Trust, Minden's Finest Storage and TG Companies.
For more information on Royal Family Kids Camp, or to donate to the cause, contact Camp Director Sandra Samuel at 318-707-4726.