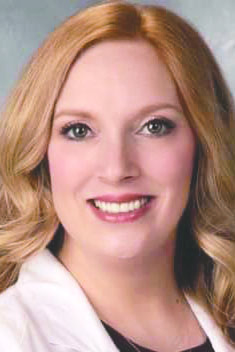 Minden Medical Center has welcomed Nurse Practitioner Angela Fussell to their primary care practice in Minden.
Fussell is originally from Homer and began her career at Minden Medical Center in 2003. Fussell worked as a travel nurse then worked at Ringgold at Bienville Community Health. Now she's returning to Minden Medical Center.
"This is home. I feel like coming back here is like coming back to where I grew up, so to speak." Fussell said.
Fussell earned her Associate degree in nursing from Louisiana Tech, her Bachelor Degree from Northwestern, and her certification as a Nurse Practitioner from Grambling in 2015. She is now offering her services to the community of Minden.
"I take care of babies to the elderly. We take care of all ages. Our goal is to make sure patients are getting their wellness exams, their labworks every year and we're monitoring them through preventative care so that we don't have long-term health issues," Fussell said.
The primary care practice takes care of illnesses such as strep and the flu as well as long-term issues such as COPD.
Fussell is certified to perform Department of Transportation physicals and will begin offering the service soon.
Fussell's favorite part of her job is educating her patients.
"I feel like if I educate my patients and give them a good resource base from the beginning, they'll have a better outcome. I like to arm people with knowledge so they feel like they know what to do," Fussell said.
Minden Primary Care accepts all insurance including Medicare and Medicaid. They also offer a sliding pay scale for those without insurance.
"We don't turn anybody away," Fussell said.
Fussell loves working in a community where she knows many of the people.
"I feel like here I can take care of my friends, colleagues and people that I've worked with in the past," Fussell said.
"Plus, Minden Medical Center is home."