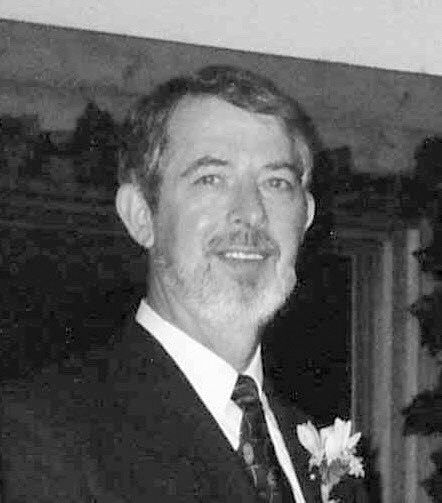 Funeral services for Gary Joel Simolke, 70, will be held at 2:00 p.m. Friday, April 27, 2018, at Brushwood United Methodist Church in Dubberly, Louisiana with Pastor Michelle Harris officiating. Interment will follow at Brushwood Cemetery in Dubberly. The family will receive friends from 12:30 p.m. until time of service on Friday, April 27, 2018.
Gary was born on June 27, 1947 in Minden, Louisiana, to Albert George Simolke and Evelyn Sanders Simolke. He passed away April 24, 2018, in Shreveport, Louisiana after a brief illness.
Gary was a 1965 graduate of Minden High School. After attending Louisiana Tech, he joined the United States Marine Corp. and served in the Vietnam War as a 1std Lt. and Company Commander. After discharge he received rank of Captain in the Reserves. He returned to Minden in 1972 on reserve status and reentered school, completing his undergraduate degree in wildlife biology from Louisiana Tech University. He later received a Masters in Counseling.
Upon his retirement from 27 ½ years from the Louisiana Technical College System in 2005, Gary spent much of his time enjoying his longtime love of the outdoors and growing everything from your basic garden to exotic citrus trees. He had a fondness for his famous blueberry farm as well as Mayhaw trees. He enjoyed working closely with LSU Ag Center and collaborating with his fellow growers' association members. At time of his death, Gary was a member of Brushwood United Methodist Church.
He is preceded in death by his parents, Albert George Simolke and Evelyn Sanders Simolke.
Survivors include his loving wife of 49 years, Gwen Brister Simolke; son Eric Todd Simolke and wife Jennifer Winn Simolke of Bossier City; daughter Wendy Simolke Loy and husband Matthew Stephen Loy of Dubberly; sisters Beverly Bryce, Benita Bell and husband Raymond, Brenda Cummngs and brother Albert George Simolke Jr. and wife Kay. Also the love of his life, his six grandchildren, Greta Jane Simolke, Stella Claire Simolke and Henry Max Simolke of Bossier City, Madeline Elizabeth Loy, Anna Catherine Loy, Abby Carrington Loy from Dubberly, along with numerous nieces and nephews.
Those honored to serve as pallbearers include Mr. Simolke's nephews, Ray Bell, Chris Brister, Kary Bryce, Kenny Bryce, Kyle Cummings, and Albert Simolke III. Honorary pallbearers are, Dr. Michael P. Davenport, Jimmy Perryman, and Elbert Pittman.
The family would like to extend sincere thank you to Dr. Mary Mancini and the entire staff of Christus Highland Operating Room and Critical Care Unit and the entire team at University Health MICU for their excellent care.
Rose-Neath Funeral Home
211 Murrell Street
Minden, Louisiana 71055
(318) 377-3412