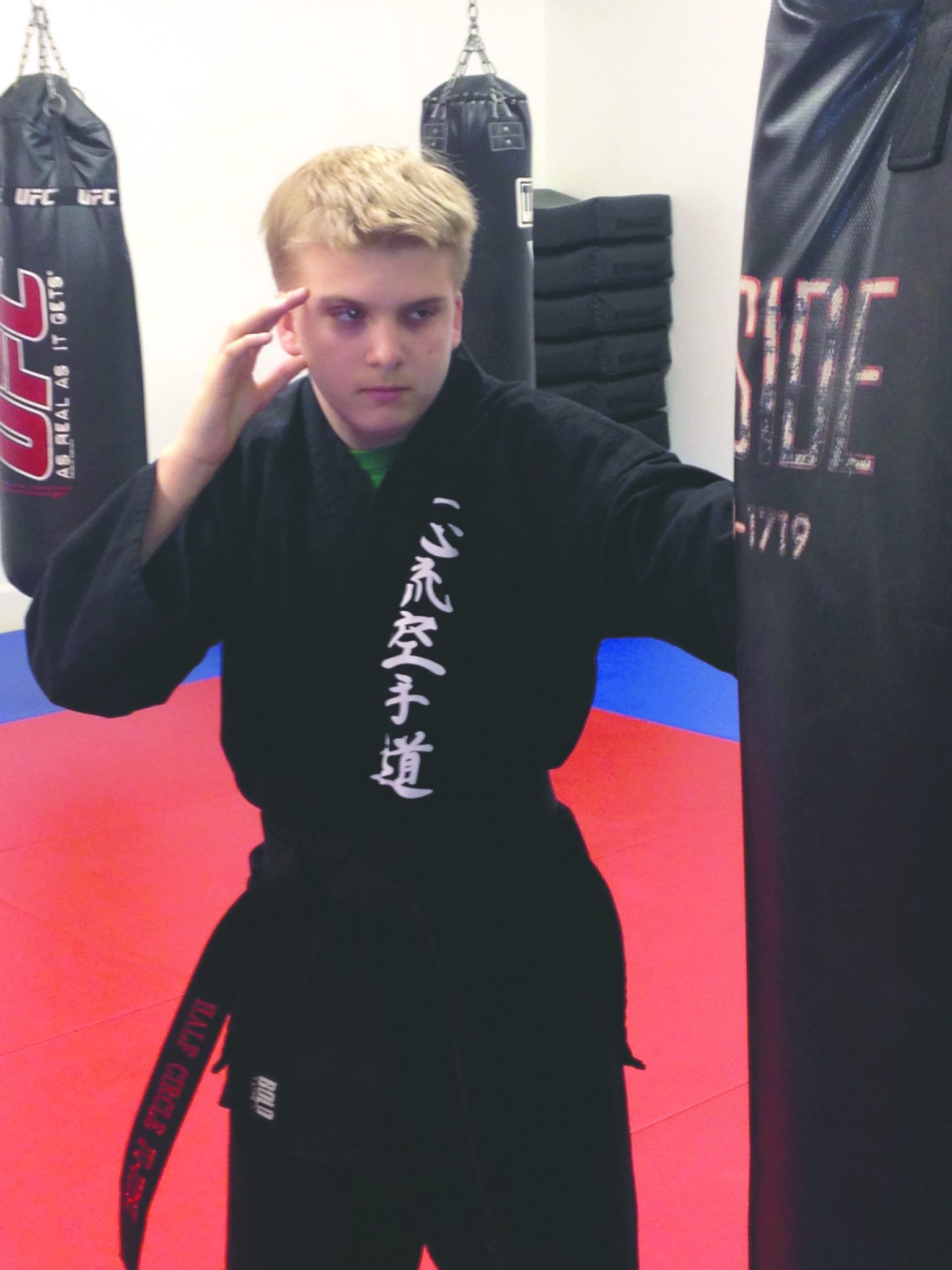 Coleson Shaw spent his life fighting.
Wednesday, following 17 years of struggles against Diamond Blackfan Anemia and then cancer, Shaw passed away at LSU hospital in Shreveport. He has been released from the bonds of pain and illness and ushered into his heavenly home where he will spend eternity in perfect health.
News of Shaw's passing spread quickly through social media, with Cade Shaw, one of Coleson's two brothers, penning the following message to Coleson via Facebook just before 1 p.m.
"Thanks for 17 amazing years. I hope to be just like you when I grow up. All the prayers and scriptures we've spoken about you has all come true now, and we should all be jealous of you and your new home. No more fighting, no more pain…"
Coleson was diagnosed with Diamond Blackfan Anemia at just two-months old and lived with the disease until 2007, when doctors discovered that Coleson and Cade were bone marrow matches. The family prayed and decided to attempt a transplant that would ultimately prove successful, ending a vicious cycle of monthly transfusions and allowing Coleson to live an active lifestyle.
The son of longtime Minden boys head basketball coach Alan Shaw, Coleson loved basketball and was a part of the Shreveport Force homeschool basketball team where he shared the court with brothers Cameron and Cade during his early-teenage years. Neither of the older brothers had a bigger fan, besides possibly their mother Yvette Shaw, the rock of the family.
Coleson was an accomplished martial artist and loved karate, taking lessons and forming a friendship with Minden's Clyde Stanley, even achieving the rank of first-degree black belt in 2015. His passion for the sport was real, and his grit and determination were unmatched, according to Stanley.
But in September 2016, Coleson Shaw underwent an MRI after almost one month of serious hip and leg pain. That MRI revealed a tumor which doctors explained was rhabdomyosarcoma, a soft-tissue tumor that appears in a muscle, or connective tissue, such as cartilage or a tendon. Coleson had cancer.
As Coleson underwent intense chemotherapy and radiation treatments, he still was able to muster the strength to meet his doctors' target numbers and attend his first prom and spring formal in March 2017; however, in January of this year, months after the completion of chemo, doctors found the cancer had spread to Coleson's lung.
Through all the suffering, Coleson fought. He fought to stay here on Earth with his parents and brothers; he fought to beat whatever imposing illness life threw at him; he fought to be a normal teenager: to attend dances, play sports and make a good ACT test score.
The Shaw family will need prayers and comfort in the days, weeks and months ahead, but Coleson's life is one worthy of celebration. No one should lose sight of that. He will be remembered as a loving son and brother, a friend to everyone he met, a fierce competitor and follower of Christ.
After seventeen years, the fight is over. Coleson Shaw won.