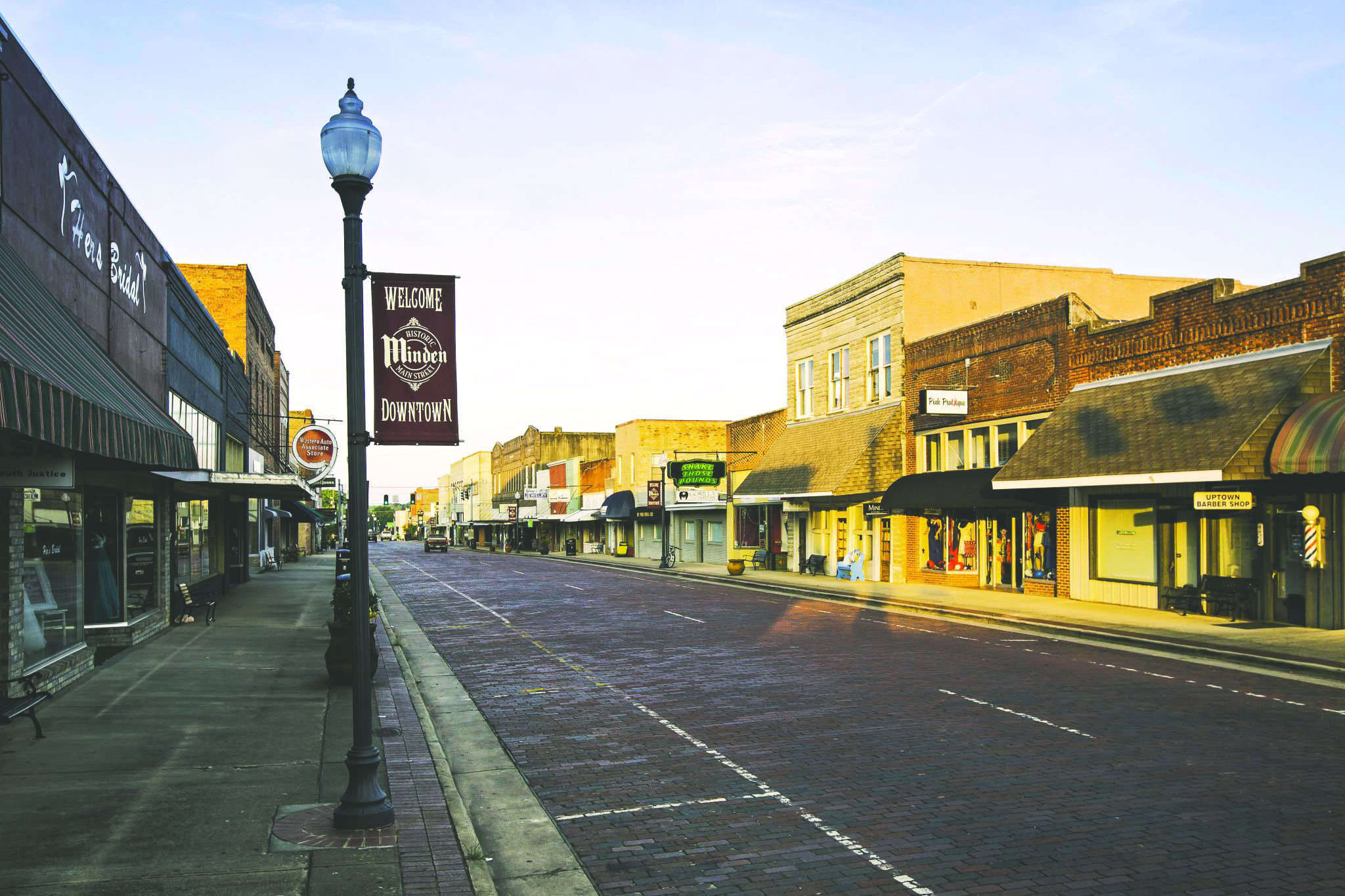 DOTD will be painting Main Street Thursday
The Department of Transportation and Development, DOTD, reports that Minden's Main Street will be getting a touch up this week. Thursday, December 6 and Friday, December 7, 2018 the left lane of Main Street through downtown Minden will be closed for striping from 6:00 AM to 4:00 PM.
Parking on the left side of street will not be accessible during these time periods. The right lane will remain open for through traffic. The parking spaces on the street will not be repainted at this time.
"The areas that are being striped are the centerline, crosswalk, and stop bar (the thick white stripe indicating to motorists to stop at a traffic signal or stop sign). These are safety enhancements on a roadway – particularly an area with pedestrian traffic such as a downtown area – and this striping needed replacement to ensure those enhancements remain in place," LADOTD Public Information Officer Erin Buchanan wrote in an email with the Press-Herald.
The project is being funded by the DOTD's traffic section and is paid for with the district's budget. Repainting of the parking spaces on Main Street would be funded by the City of Minden.
"I wish I could say they were striping the parking spaces but they aren't at this time," Minden Main Street director Becky White said.
"DOTD does not apply striping for parking areas on state highways. That is conducted by the local municipality (in this case, the City of Minden) through an agreement with DOTD," Buchanan wrote.
Other projects in Minden that are scheduled for the upcoming year include replacement of the 532 bridge of I-20 in June 2019. That project will cost an estimated $3.5 million. There will also be an overlay of I-20 from the Highway US 80 to the Goodwill Road exit scheduled for July 2019. That project has an estimated cost of $6.6 million. However, Buchanan said the dates of these projects can changed based upon funding availability, project development and other factors.
This work will be performed as long as the weather permits.
"Our District Traffic Engineer will monitor the weather conditions and make a determination on whether the work will need to be rescheduled," Buchanan wrote.