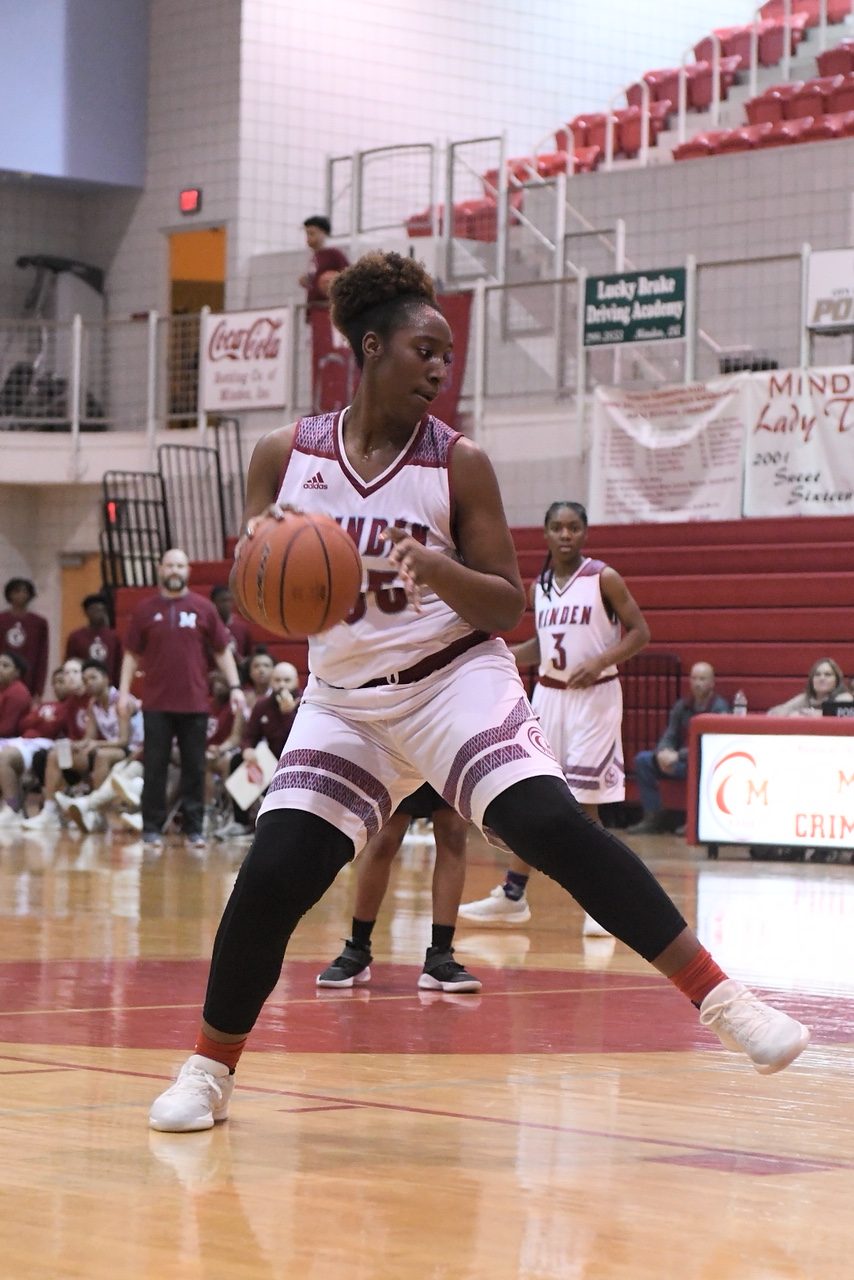 Minden's Derrica Gilbert dominated BTW offensively on Tuesday night in Minden's 76-45 win. Gilbert dropped 27 on the Lady Lions to set a career-high scoring for the forward and help lift Minden to another big district win.
"Derrica had one of her better games of the year," Minden head coach Jacob Brown said. "As a team, it was probably our most complete effort on both sides of the floor."
Both teams struggled to get going offensively, but BTW got on the scoreboard first.
Bre Rodgers returned the favor with a three-point bomb to take the lead, and the Lady Tiders did not relinquish their advantage for the rest of the game.
"Early on I thought we did a good job of moving the ball, but we settled for tough shots," Brown said. "As the game progressed, we started being more aggressive, getting to the paint, and getting good shots."
Minden went on a 22-12 run in the second quarter to take a 37-21 lead into halftime.
"At the break we challenged the girls to come out and put the game away," Brown said.
The Lady Tiders poured it on offensively in the second half for 39 points.
"In the fourth, we got better offensively," Brown said. "But I thought we stopped playing great defense."
Minden once again used their defensive pressure to get them going.
"We played in a rhythm," Brown said. "We like when we can turn our defense into offense. It starts with the defense for us."
The Lady Tiders improve to 24-3 overall this season and 8-1 in District 1-4A.
Gilbert led all scorers with 27 while Tayler Banks and Janiya Reed both added 11 points of their own.
"Janiya got into the flow and played aggressively to get into the paint," Brown said. "Tayler had her third-straight game scoring in double-figures.
"What she's been doing for us the past few games is what we need out of her every night. We challenged her to do just that."
Minden plays next at Bossier on Friday night at 6 p.m. for the first of three straight games on the road.