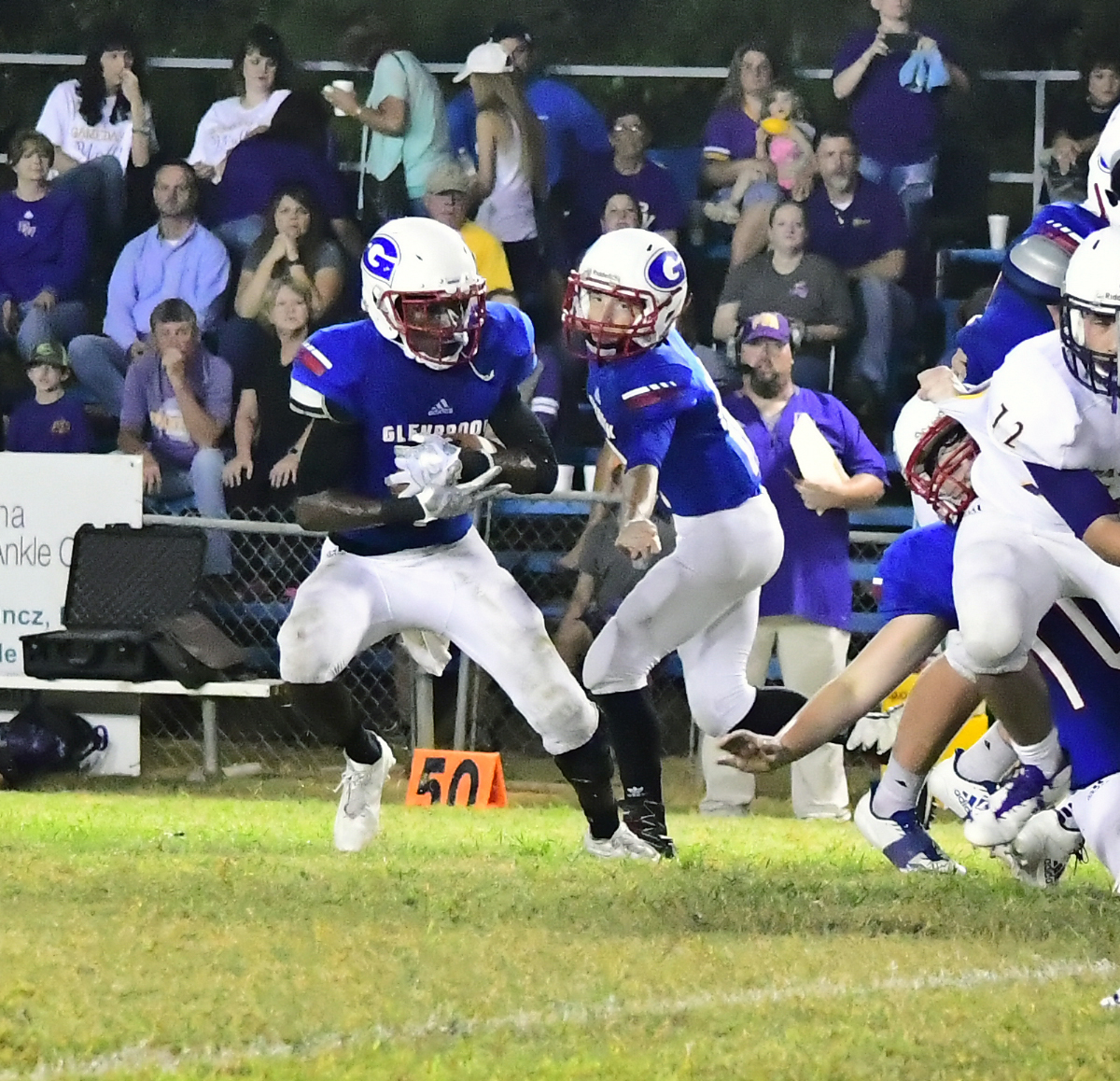 There is nothing fun about being on a losing streak, but that's part of the game sometimes.
The Glenbrook Apaches are riding a four-game losing skid, and are looking to snap it this week in the third game of a three-game homestand against Union Christian Academy.
The Lions are 1-5 this season, but Glenbrook head coach Ronnie Powell said this may the most physically-gifted team the Apaches have played so far this season.
"The most talented, scariest team we play all year," Powell said in describing UCA. "They have speed all over the field. Their primary weapons are their running backs, if they get on the edge you aren't going to catch them.
"The defense is much improved, they have a lot of size up there. I think we're better this week, because we spent a lot of time going back and doing fundamental work. We've had three great days of practice this week."
The Apaches and Lions appear an even match on paper. Both have depth concerns, both have lost close games to Claiborne Academy in recent weeks and both are trying to salvage their season and make the MAIS playoffs.
"Our seniors have stepped up this week," Powell said. "We had a talk on Monday and they realize that it's time to turn things around; we intend to make the best of this season."
To turn things around, the Glenbrook offense needs to discover an identity and stick with it.
The Apaches have done everything under the sun offensively this season, having operated out of the double-wing, I-formation, pistol and shotgun-four-wide sets.
It doesn't matter what formation you play when the offensive line isn't moving the defensive front, or when you constantly shoot yourself in the foot with penalties and turnovers.
"We have to come off the ball better than what we've been doing," Powell said. "And I think we're going to do that this week. We spent a lot of time this week working on the sled. Also, eliminating the turnovers; we self-destruct in too many games. We've turned it over 5 or 6 times inside the 20."
The Apache defense could use some long drives to help keep the speed of UCA off the field and wear them down on defense.
But the Apache defense has to make sure to wrap up the plethora of Lion weapons which will be deployed Friday night.
"I think we have some fundamental problems that we've worked out now," Powell said. "We're learning to take better angles and made a couple changes here and there to get more speed on the outside. Hopefully, we can get to the quarterback and keep him from spreading the ball around, but this team can get in the end zone pretty quick."
Glenbrook and UCA square off Friday at Apache Stadium in Minden at 7 p.m.