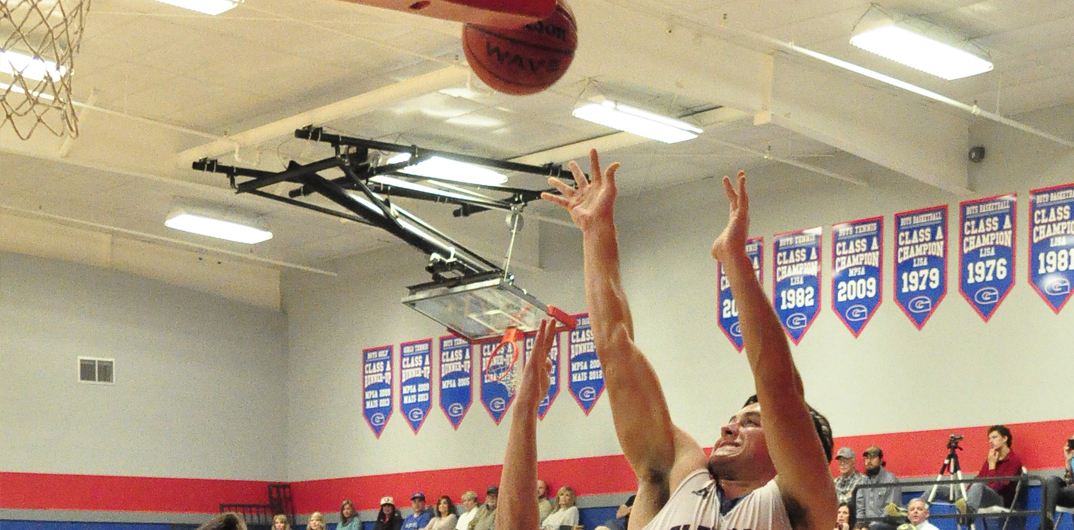 The Glenbrook Apaches came into this season with high hopes, but have been inconsistent for the better part of the 2015-2016 campaign.
Until now.
Friday night at home, Glenbrook won 56-46 over Prairie View Academy to avenge one of their two district losses.
With the win, the Apaches and head coach Jeff Dalton improve to 4-2 in district play after an 0-2 start.
"We played a very solid game on both ends of the floor tonight," Dalton said. "I was pleased with the patience we showed and our shot selection on offense."
Cade Conterez was outstanding for the Apaches, scoring a game-high 27 points and pulling down eight rebounds. Conterez hit seven 3-pointers in the game.
On defense, the Apaches were equally impressive.
"Defensively, we were really good on our closeouts," Dalton said. "I thought we were great on that end as well, and we dominated the rebounding battle."
It was exactly one month from Friday's game that the Spartans dismantled the Apaches in Bastrop.
Glenbrook showed what a difference one month makes. Also, in that earlier contest, the Apaches were without senior forward Garrett Sanders and sophomore guard Lemoris Jackson Jr.
Those additions coupled with improved play from the rest of Glenbrook's lineup have the Apaches back in the thick of the district 6AA race.
"This was a good win tonight," Dalton said. "We needed to get this one, because we have a tough, three-game road trip coming up."
Sanders scored 10 points and added 15 rebounds in support of Conterez, followed by Connor Chase with seven points and Da'maza Robinson with six.
Next up for the Apaches is another revenge game, this time with Union Christian Academy in Farmerville.
Lady Apaches
In the girls game, the Glenbrook Lady Apaches (18-1, 5-1) blew out the Prairie View Lady Spartans, 58-24.
The Lady Apaches have been back to their winning ways since a close loss to Class AA No. 1 Claiborne Academy. If they can keep up their winning ways, a rematch will take place on Jan. 26 for the district championship.
"We just take it one game at a time," Lady Apache head coach Rendi Dillard said. "We had another great night defensively and we continue to improve on the offensive end. Each week we set goals for each game and this week they did a great job in reaching those goals."
Glenbrook was led by senior Carsin Spurlock who finished with 16 points. Kate Marvin stepped up with 13 points and Kannon Butler added eight points.
The Lady Apaches will be back in action on Tuesday when they travel to take on the UCA Lady Lions.