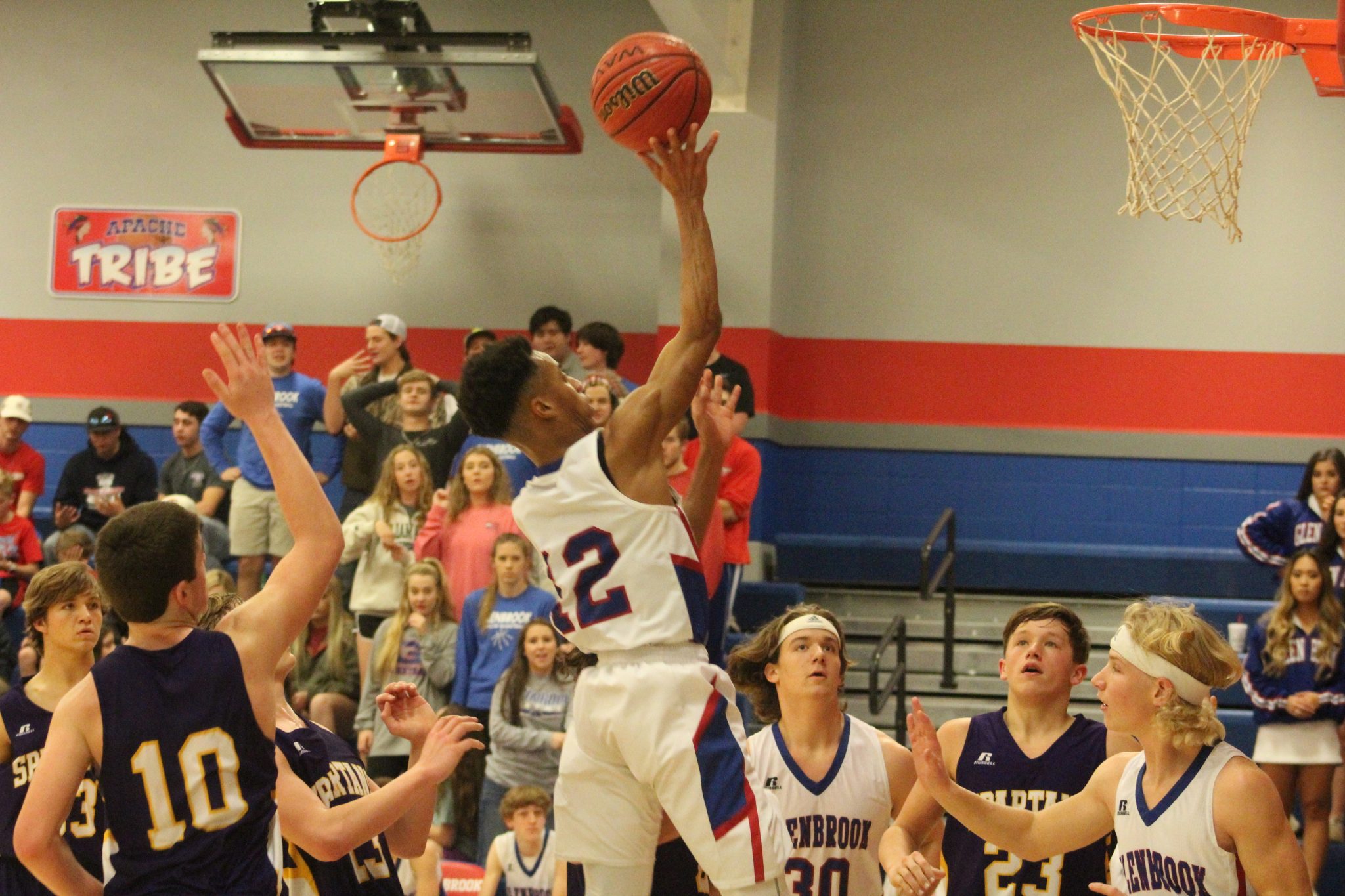 Glenbrook used their defense to spark their offense Tuesday night at the Glenbrook gym to overcome a slow start and defeat the Prairie View Spartans 64-41.
It was the opening game of the district slate for Glenbrook and head coach Jeff Dalton, who was satisfied with a 23-point victory.
"I think we played well on the defensive end tonight," Dalton said. "The guys are finally figuring out the press and when we need to trap."
While the Apaches own offense was struggling, the trap and press of Glenbrook suffocated the visiting Spartans, forcing a bevy of turnovers and missed shots leading to run-outs and two-on-ones.
The Apaches led 33-24 at halftime and opened things up even more in the third quarter, extending their lead to 46-30 as the two teams transitioned to the fourth quarter.
Joseph Windham and Dakota McGarity went to work on the glass for Glenbrook, as the size of the Apaches played a factor as well.
The lead grew to 51-33 before Prairie View mounted a quick 6-0 run, but Glenbrook responded well on defense to halt the scoring streak.
Things got chippy with 2:40 to play, as Prairie View was whistled for an intentional foul for a hard hit on Da'maza Robinson. That set off Prairie View's head coach, who promptly Gronk-spiked a water bottle onto the floor, leading to a technical foul and an ejection for the Spartans' head coach.
Things settled down as the reserves came in to polish off a Glenbrook win and move the Apaches to 1-0 in district 6AA.
It was a strong showing for a team that's main issue this season, and last, is consistency. The Apaches talented roster could be tough to take down in 6AA if they keep playing like they did Tuesday night.
"We're happy to be 1-0 in district," Dalton said. "There are still a lot of things to work on. We need to become a tougher team and learn to play through contact. We might be a dangerous team if we can start finishing better at the rim and making our open 3-pointers."
The Apaches will be back in action Friday, Jan. 6, when they hit the road for another district tilt, this time against the Union Christian Academy Lions.